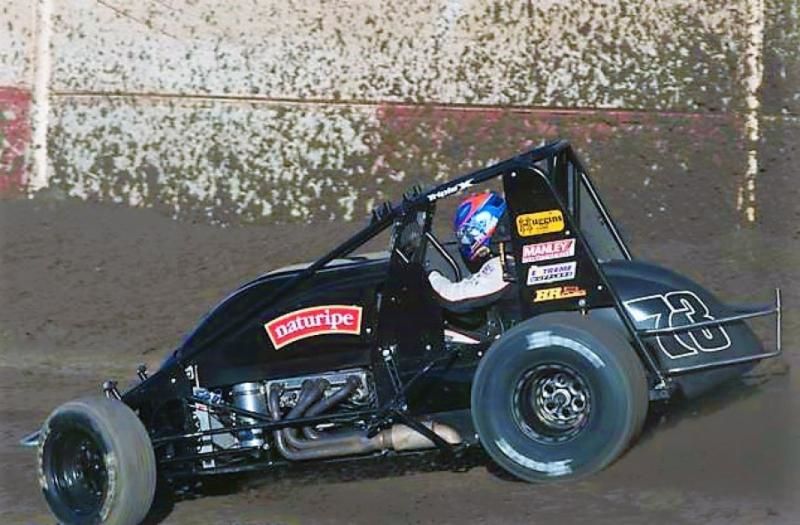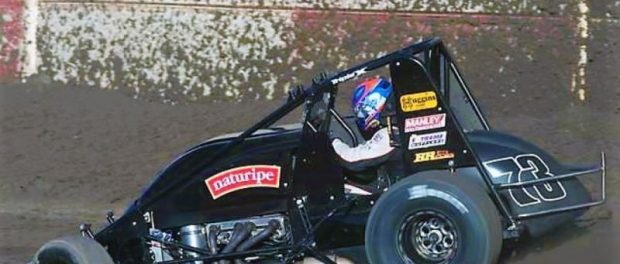 From Richie Murray – USAC Media
When Dave Darland and Ford Motorsports teamed up for a trip to the western states in November of 2013, the duo reached the peak of the sport when they captured one of midget racing's marquee events, the "Turkey Night Grand Prix."
Over the next two weekends, Darland and Ford hope to translate that past success to their sprint car effort for the Nov. 3 and 4 Torco Racing Fuels "Western World Championships" at Arizona Speedway and the Nov. 9-10-11 Budweiser "Oval Nationals" presented by All Coast Construction at California's Perris Auto Speedway featuring USAC's AMSOIL National and CRA Sprint Car divisions.
Darland, of Lincoln, Indiana, is one of three drivers to hoist "Western World" and "Oval Nationals" USAC National feature winner trophies in his career, sharing those honors with Bud Kaeding and Bryan Clauson. Darland was a "Western World" champ in 2005 at the now-defunct Manzanita Speedway and picked up a pair of big paydays at the "Oval Nationals" in both 2005 and 2013.
In last year's "Western World" finale, Darland took home a fourth-place result in his debut weekend at Arizona Speedway. At the 2016 "Ovals," Darland was sixth and eighth on Thursday and Saturday, but sandwiched between those two nights at Perris was a magical evening for the series' winningest driver as he ripped the top side past Chad Boespflug just past the halfway point to score his 59th USAC National Sprint Car win.
With five races remaining, that moment remains Darland's most recent USAC National feature highlight. His all-time record streak of 24 consecutive seasons with at least a single National win is on the line over the upcoming two weeks. The 1999 USAC Sprint Car champ has seen a resurgence of late that includes recording ProSource Fast Qualifying times in his last three outings at Indiana's Montpelier, Lawrenceburg and Terre Haute dirt ovals.
Meanwhile, the Ford No. 73 has been stout in USAC West Coast 360 Sprint Car competition this season, collecting four victories with Ryan Bernal behind the wheel. While Darland will control the 410, Indianapolis, Indiana's Tyler Courtney will wheel the team's 360 car at Arizona. Courtney is one of just two drivers to win in all three USAC National divisions this season (Justin Grant), in addition to tallying a CRA win at Petaluma in September.
An open practice night begins the "Western World" festivities from 5:30pm to 8:30pm on Thursday. On Friday, pits open at 3pm, with the drivers meeting taking place at 4:30pm and cars on track at 5:25pm. On Saturday, pits open at 3pm, with an autograph session set for 4pm, a drivers meeting taking place at 5pm and cars on track at 5:25pm.
Both nights of the "Western World" and all three nights of the "Oval Nationals" will be streamed LIVE on http://www.SpeedShiftTV.com/.