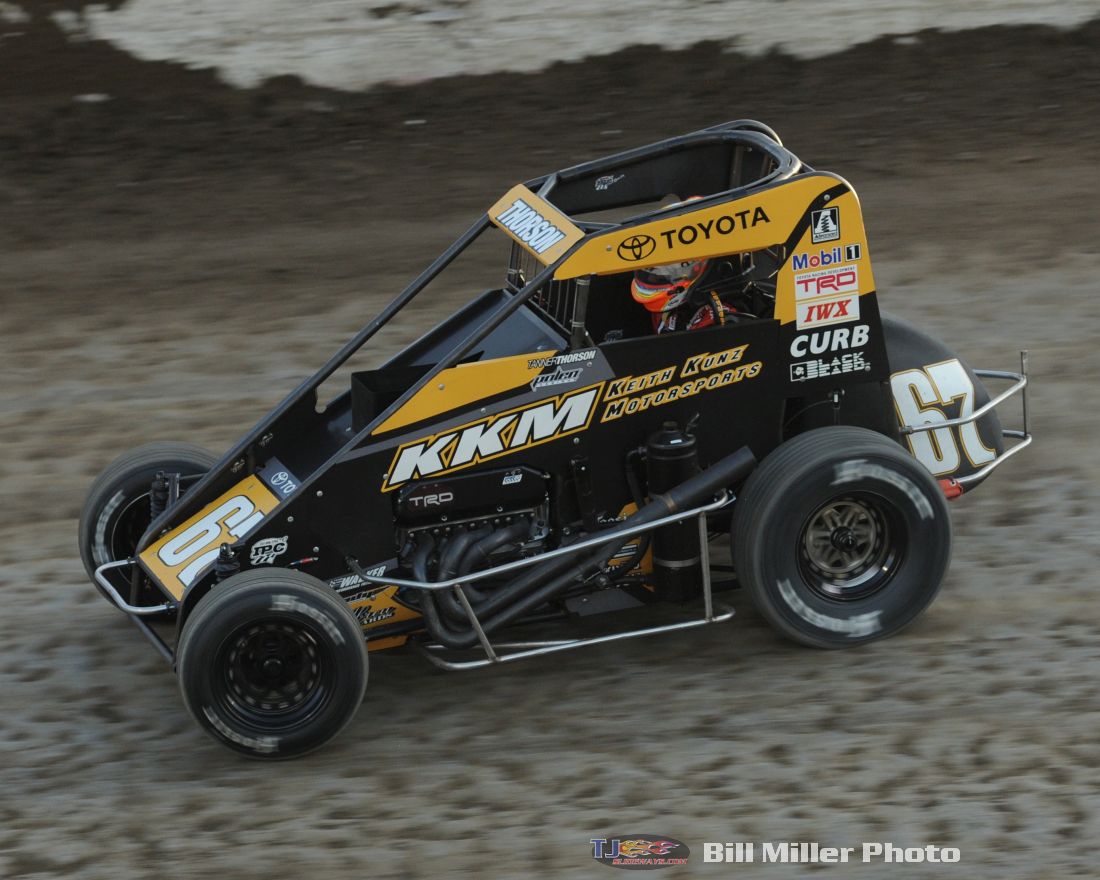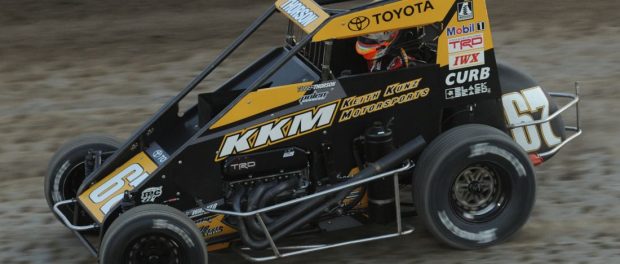 By T.J. Buffenbarger
(December 8, 2017) — The 2018 schedules for the USAC National divisions were released Thursday morning at the PRI show. Here are a few thoughts on all three divisions:
I'll start with what wasn't a hot topic on the website but was burning up our social media outlets yesterday, the absence of the Belleville Nationals from the USAC National Midget Car Series schedule.
You won't see passionate rant on tradition and how much Belleville means from me because I never took the opportunity to attend in person. I don't have the attachment to the event due to the way my vacation schedules worked out and I always chose the Knoxville Nationals over Belleville. If you look at our reader numbers many others did the same.
Even with diminishing car counts the final at Belleville still drew good crowd. Since the television went away and USAC shifted the pavement races on the USAC National Midget schedule they have closely followed a trend that POWRi used to grow quickly, getting midgets on short tracks. While there are still teams and drivers that love to race at facilities like Belleville there is a growing segment of midget racing that doesn't want anything to do with racing on half miles. This was my conclusion without factoring in my mind even without Bryan Clauson's tragic accident in 2016.
Whatever communication breakdown between USAC and the Belleville fair board may have occurred to cause this just accelerated the inevitable. The Night Before the 500 and the Hut 100 are no longer being held even though they have taken place at multiple facilities, and losing another traditionally big race does not help. I'm sad to see Belleville off the schedule, but with the trends of going to short tracks and teams not wanting to race at places like Belleville I feel the event's days a midget race were numbered long before Thursday's omission from the USAC schedule.
As for the folks at Belleville they could use this as an opportunity. They could hold their own midget nationals without USAC sanction, as the event was held for many years, or they could shift the "Belleville Nationals" with another division that could provide a large field of cars for three nights of racing. In turn USAC has booked an unprecedented swing through Oklahoma, Missouri, and Kansas this year. If teams from that region support that tour it could blossom like some of the other USAC trips into other territories over the past several years.
The USAC Amsoil National Sprint Car Series schedule is largely business as usual with the already announced Indiana Sprint Week, Eastern Storm tour, and traditional dates throughout Indiana.
One trip that will generate a lot of excitement is May 18-19 when the tour visits Tri-City Speedway in Granite City, Illinois followed by a race at I-55 Speedway in Pevely, Missouri. Hopefully the weather will cooperate this year so fans can see the USAC sprint cars at the high banks of Pevely.
The October 12th event at Terre Haute action track followed by the World of Outlaws appearance at the action track on Saturday is something that has potential to stick. Plymouth Speedway will host the series this year on Saturday May 5th rather than a Friday date.
The bulk of the USAC midget car series schedule for 2018 is made up of three different mini-series. Indiana midget week seems to increase in popularity with every given season in its traditional position in late May/early June with no changes from last year. Pennsylvania Midget Week is two weeks earlier this year to begin August with the same tracks involved as last season in a different sequence.
The new tour is through Oklahoma Kansas, Nebraska, and Missouri at several facilities. Jefferson County Speedway steps up for a two night show while Sweet Springs Motorsports Complex and Red Dirt Raceway see their first visits by the USAC national midgets.
Expanding on my Belleville thoughts earlier, at some point it would be nice to see one of these smaller venues try to grow a larger event similar to Belleville. Kokomo's midget Grand Prix is a great example of this. The other factor in this is a lot of venues that book midget races are highly dependent on having a sprint car program on the same night (see Midget week, the Kokomo Grand Prix, etc). Can a new standalone larger midget event work on a smaller track? Hopefully someone can figure out a way to make it happen.
Also gone from 2017 is the Illinois State Fair multi-purpose facility. The Jason Leffler Memorial is listed as a TBA event with no venue or dates.
The Silver Crown Schedule gains Madison International Speedway for a pavement race and loses one of the better dirt events of the season at Williams Grove Speedway. This is kind of an odd trade for a majority of the car owners in the series seemingly supporting the dirt races, but USAC seems adamant to keep Silver Crown a mix of pavement and dirt. Adding another pavement race to that schedule is no small task, so it's impressive that USAC officials were able to book a race at Madison.
Overall the team that handles the USAC national scheduling has developed some nice tours like Eastern Storm, Pennsylvania midget week, and others that seem to be taking hold for the series outside of Indiana. Getting a track to book a new pavement silver crown race is very impressive in my eyes. Growing up when then Midget and Sprint Car series were booked as separate entities and often against each other on the same night I admire the difficultly of trying to put together schedules for three different types of race cars that from a scheduling standpoint essentially becomes one big series. Hopefully the organization can continue to keep some of the people involved in running the daily operations of the national tours happy (and not burned out) so they can continue to build upon some of their successes.