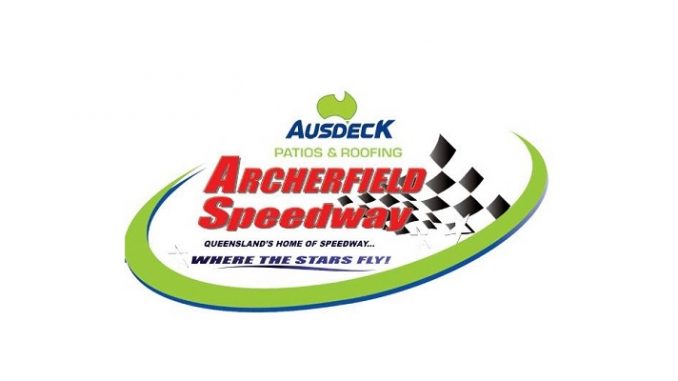 From Archerfield Speedway
BRISBANE, Au. (December 26, 2017) — The annual Boxing Night action-fest at Ausdeck Patios Archerfield Speedway featuring American stars Donny Schatz and Logan Schuchart contesting round eight of the East Coast Logistics Sprintcar Track Championship has been temporarily curtailed by inclement weather, with rain sweeping across the venue before the completion of Sprintcar time trials. The event, which will also features the opening round of the Ian Boettcher Race Parts Formula 500 Stampede, round four of the Modlite Pro Series and Compact Speedcars plus Monster Trucks and Fireworks has been rescheduled for this Thursday night (December 28).
On a track that had already endured significant rainfall overnight, the deluge that hit the circuit with just three events completed made it impossible for track promoter John Kelly to salvage a satisfactory racing surface and the postponement comes on the back of several other events already this season that have fallen victim to rainy conditions.
In the races that were completed, Sam Golleschewsky and Klinton Hancey collected Modlite heat wins before Nathan Pronger prevailed in the opening Formula 500 event.
It was during Sprintcar time trials when the rain began with two groups of drivers unable to complete their run against the clock. Running in the first group, Schatz received a warm reception from the crowd when he hit the track for his timed session in a continuation of the great support he enjoys from local fans.
For event updates and information, head to the track website at www.brisbanespeedway.com.au or follow Archerfield Speedway on Facebook.