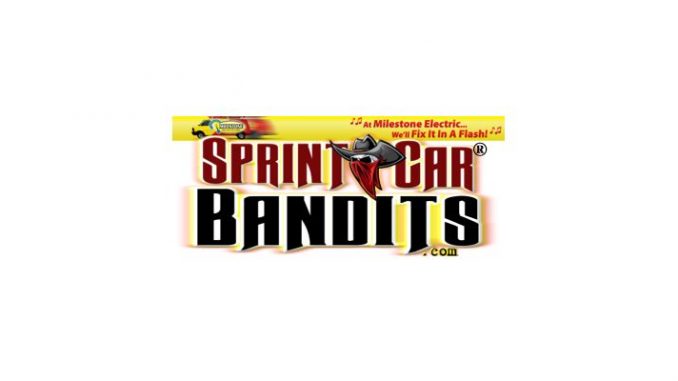 From Darin Short
KILGORE, Texas (April 12, 2017) – An impending ginormous spring weather system has caused this Saturday's highly anticipated Sprint Car Bandits (SCB) event at Texarkana 67 Speedway to be removed from the schedule, which means it will now be Saturday July 14th when the SCB series races there. '67 had booked two SCB events for 2018, and with April 14th succumbing to weather, it is possible the track and series officials will seek an additional replacement date. If that possibility is worked out for a new second date, it will be announced well in advance, so please stay tuned; but for now July 14th is in place for sure.
With this weather-affected schedule change, that means the next SCB series event will be next Saturday, April 21st at LoneStar Speedway.
The last Sprint Car Bandits series at LoneStar Speedway (LSS) in 2017 was a thriller, with 6th place starter Michael Lang tracking down Louisiana's Dustin Gates and eventually wrestling the lead from him and taking home the win – and sealing the SCB Series title. The series returns to the 70-foot wide expanses of LoneStar Saturday, April 21st. Joining the 360 C.I. fuel injected winged Sprint Cars will be the big LoneStar Modifieds, Factory Stocks, Limited Modifieds & FWD 4-Cylinders…all competing for excellent purse money. Note that the Factory Stocks have been added back in on this event.
Fans can expect a great field of top Sprint Car teams from throughout the region, and you and the family will be able to take in this massive event for just $17 adult (ages 12-64) general admission! Ages 6-11 are just $5, while Seniors/Military can take it all in for $15. All pit passes for all ages are $35.
FAMILY-SIZED BONUS! We're continuing our popular FAMILY PASS for this event, where two adults plus up to FOUR kids (ages 11 and under) can get in for just $34 (the price of two adult tickets)…a savings of potentially $20!
LoneStar Speedway is located at 3131 FM 1252 Kilgore, TX 75662, Track Phone on race day is: (903)-986-9731. Specifically, if you are on I-20 (either direction) take Exit 583 and head north to the 4-way stop light (about 1/2 mile). Go east (right) about 1 mile and you will see the track entrance on the south (right) side of the road. The web address is www.LoneStarSpeedway.com or search Facebook by entering: "LoneStar Speedway."