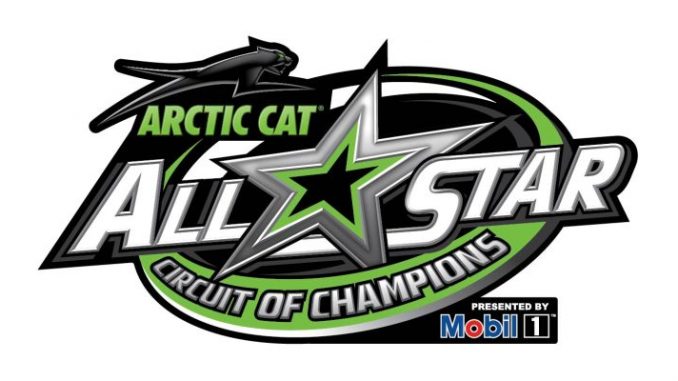 From Tyler Altmeyer
BROWNSBURG, Ind. (May 8, 2018) – In addition to the rescheduled Lernerville Speedway appearance set for Friday, June 1, the Arctic Cat All Star Circuit of Champions presented by Mobil 1 will also visit Bedford Speedway in Bedford, Pa., for the Roy Morral Classic on Sunday, June 3. The All Stars were scheduled to make their first and only appearance at the Bedford Fairgrounds half-mile on Sunday, April 15, but unseasonably cold temperatures and wet weather forced an early cancellation.
The All Star Circuit of Champions visit to Lernerville Speedway on Friday, May 4, was cut short right before hot laps. A line of severe weather invaded most of Western Pennsylvania just before 6 p.m. leaving the track surface, as well as the surrounding facilities, heavily saturated. Officials were left with no choice but to utilize the previously scheduled rain date of Friday, June 1.
Each of the rescheduled programs will award a $5,000 top prize.
For those who purchased pit passes at Lernerville Speedway on May 4, they will be honored on Friday, June 1. If you would like a refund on the purchased pit passes, please send them to Lernerville Speedway at 313 N. Pike Road, Sarver, PA, 16055.
Those seeking additional news and notes pertaining to the upcoming All Star events at Lernerville Speedway and Bedford Speedway should visit each facility live on the Web at www.lernerville.com and www.bedfordspeedway.com.