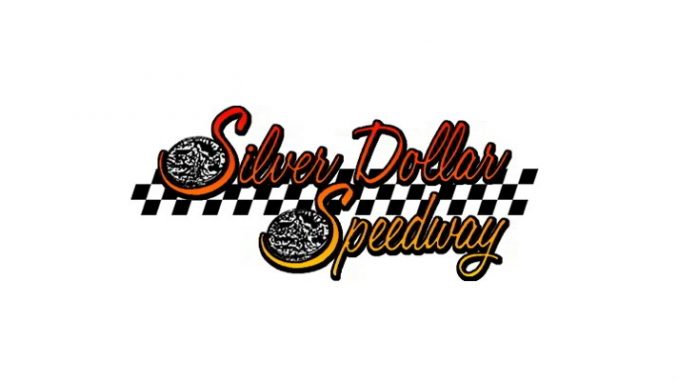 (Chico, CA 7-17-18)   A pair of racing celebrations soon come to life with the 70th Anniversary of Silver Dollar Speedway.  The historical track will host the 65th Annual Gold Cup Race of Champions will run September 5th – 8th of 2018.  A gigantic 70/65 party is planned at the Silver Dollar Fairgrounds.
Plenty of tickets and camping are still available.  Reserved seats and camping are available until the race is held.  Currently only four-day packages are available, and camping is only reserved for the entire week.  All other camping options are on a first come basis.  Individual day reserved tickets will go on sale August 15th.
You must call the office to order reserved seating @ 530 350-7275. Reserve tickets are not available for purchase on line. General admission tickets which cover seating in rows A thru I in the south (turn-1) and north (turn-4) in the bleachers are on a first come basis, they can be purchased in advance by phone or on line.  All reserved and general admission tickets will also be available at the gate each night starting at 5pm and from 9 to 4 daily in the ticket office the week of Gold Cup. For pricing, please refer to our website.
We are also offering General Admission Gold Cup tickets for the fifth year.  Specially priced children's tickets will be available in the general admission areas and kids are free on Wednesday and Thursday nights.  Both the 4-day reserved, and 4-day general admission tickets are still available.
Just a quick reminder to fill out your 2019 Gold Cup Reservation Form prior to our October 8th
Columbus Day sale and submit it to our office.  You are also eligible to renew your existing 4-Day package for 2019, but a form is still required for renewal and must be received by Friday, October 5th, 2018. The generic form is now online on our track website and will be available at the track during the week of the Gold Cup Race.
The Gold Cup features 4 full nights of racing featuring the Civil War Sprints and Hunt Magneto Wingless series on Wednesday followed by the USAC/CRA show on Thursday with the all new 360 Platinum Cup added this year.  Friday and Saturday the barnstorming World of Outlaws hit the ¼ clay oval this year joined by the NorCal Dwarf cars.  Details are available at 530-350-7275 or at www.silverdollarspeedway.com.