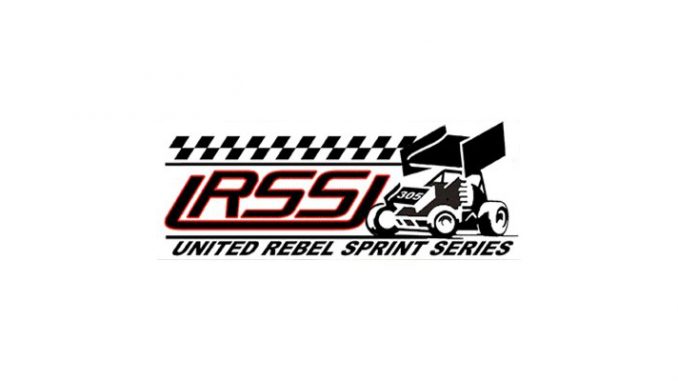 By Rick Salem
Oberlin, Kansas – July 23, 2018 – Drivers with the United Rebel Sprint Series are utilizing the break in their 2018 schedule to prepare what will arguably be the biggest three-night's in the series history as they gear up for three-straight nights of race action on August 2-4, 2018. It all begins on Thursday night, August 2, at the Thayer County Speedway in Deshler, Nebraska before all focus is turned to the inaugural Belleville 305 Sprint Car Nationals, atop the famed Belleville High Banks in Belleville, Kansas.
The "Rebels" will make their inaugural appearance at three-eighths mile, Thayer County Speedway oval, with this race
paying $1000 to win and will be a URSS and IMCA National point show. Grandstand tickets are $15 while all pit passes will be $30. Gates open at 4:00 PM while race action is slated for a 7:00 PM start time. More race information can be obtained by accessing the tracks official website www.thayercountyfair.com and their facebook page: Thayer County Fair.
All rigs will then head south to the Belleville High Banks for the much-anticipated Belleville 305 Sprint Car Nationals on Friday and Saturday night, August 3-4. Close to seventy drivers from no less than fifteen states are expected for this inaugural event. Friday night's feature will pay $2500 to win with $350 for all drivers just starting the twenty-four-car feature.
Then on championship Saturday night another set of complete heat races and last chance qualifiers will make up the night's feature finale with the winner taking home a hot $7000 while just making the twenty-four-car main event earns $1000.
Complete race information as well as driver entry forms can be located on the series official website
www.unitedrebelsprintseries.com and their facebook page: United Rebel Sprint Series (URSS). More information on all the race weekend happenings can be found on the tracks official facebook page: Belleville 305 Nationals and their official website www.bellevillehighbanks.org.