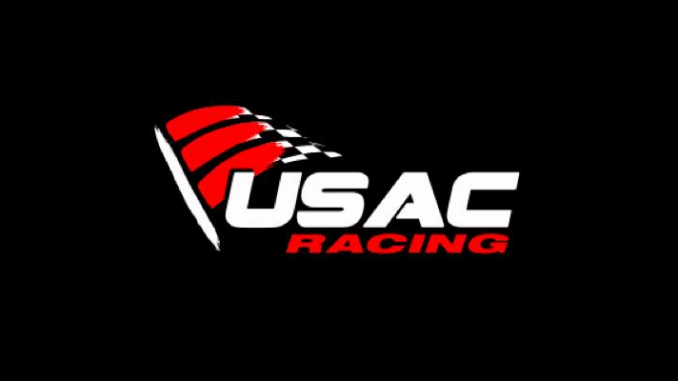 MALTA, N.Y. (August 17, 2018) — Will Hull of Plainfield, Conn. is now 4-For-5 after winning Friday night's 20-lap USAC DMA Speed2 Midget feature at Albany-Saratoga Speedway. Derek O'Hearn was second ahead of Jason Goff, Ada Whitney and Joe Krawiec.
USAC LAQUERRE'S SPORTS SPEED2 DMA MIDGET RACE RESULTS: August 17, 2018 – Malta, New York – Albany-Saratoga Speedway – "Nostalgia Night at The Great Race Place"
FEATURE: (25 laps) 1. Will Hull (#3 Matczak) 2. Derek O'Hearn (#55 Matczak), 3. Jason Goff (#19J Goff), 4. Adam Whitney (#12 Whitney), 5. Joe Krawiec (#1B Miller), 6. Seth Carlson (#2 Matczak), 7. Randy Higginson (#84 Higginson), 8. David Moniz (#9m Moniz), 9. Brandon Emerson (#88 Emerson), 10. Justin Phillips (#1m Miller). NT
—————————-
FEATURE LAP LEADERS: Laps 1-8 O'Hearn, Laps 9-20 Hull.
NEW USAC LAQUERRE'S SPORTS SPEED2 DMA MIDGET POINTS: 1-Goff-680, 2-Carlson-666, 3-Krawiec-654, 4-Hull-648, 5-O'Hearn-617, 6-Phillips-543, 7-Whitney-514, 8-Mike Chaffee-468, 9-Emerson-443, 10-Higginson-421.
NEXT USAC LAQUERRE'S SPORTS SPEED2 DMA MIDGET RACE: August 25 – Bradford, VT – Bear Ridge Speedway