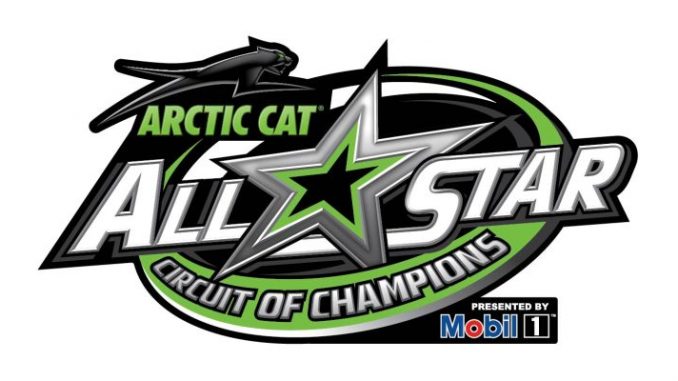 From Tyler Altmeyer
MIDDLETOWN, N.Y. (August 18, 2018) – Early afternoon rain showers mixed with an extended forecast predicting additional precipitation has forced Orange County Fair Speedway and Arctic Cat All Star Circuit of Champions presented by Mobil 1 officials to cancel the Saturday evening program. Track and Series officials are working together to find a suitable make-up date.
With Mother Nature winning the first two rounds of the New York All Star swing, Tony Stewart's All Stars will now conclude their New York trip on Sunday evening, August 19, at the 'Valley of Speed' – Lebanon Valley Speedway in West Lebanon, New York. The All Stars will battle for a $7,000 top prize.
Lebanon Valley Speedway in West Lebanon, N.Y., will allow pit access beginning at 3 p.m. on Sunday, August 19. A mandatory All Star drivers meeting will take shape at 5 p.m., followed by All Star hot laps at 5:45 p.m. Those seeking additional news and notes should visit Lebanon Valley Speedway live on the Web at www.lebanonvalley.com.
All Star Circuit of Champions Driver Standings: (after 34 Raceway)
1. Aaron Reutzel – 3712
2. Carson Macedo – 3708
3. Chad Kemenah – 3694
4. Jac Haudenschild – 3538
5. Dave Blaney – 3510
6. Paul McMahan – 3508
7. Parker Price-Miller – 3466
8. Cale Conley – 3244
9. Brandon Spithaler – 3002
10. Carl Bowser – 2998