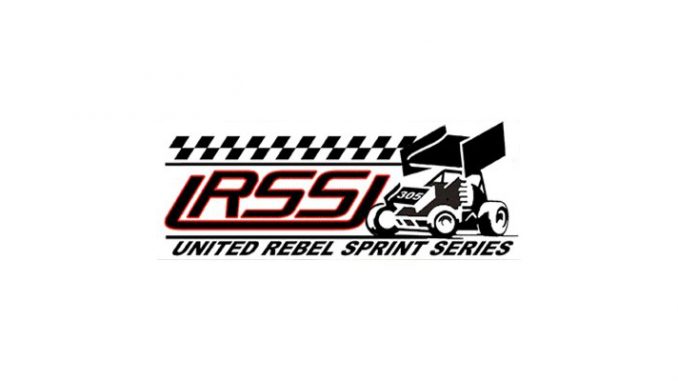 By Rick Salem
After Arvada Colorado's Jake Bubak came off the biggest win in his career two weeks earlier at the URSS Belleville 305 Nationals, he continued his domination by winning the 25 lap feature in night one of the Bob Salem Memorial at Oberlin Speedway in Oberlin, KS.
Colorado Veteran Mark Walinder led the field to the green with Bubak starting on the outside front row. Walinder would take the lead going into turn one but Bubak powered around him exiting turn two to lead lap one with Walinder in second and Oklahoma's Jake Martens third, Jeremy Huish fourth and Zach Blurton rounding out the top five.
As Bubak began stretching his lead, Martens wrestled second from Walinder on lap four and began the chase to catch a flying Bubak. As the leader encountered lap traffic on the fifth lap, Martens began to close the gap between him and the leader.
Bubak proved he was the master through lap traffic in the 25 lap caution free event as he would capture his third feature of the year with the URSS, as Martens settled for second. Third place went to a rim riding J.D Johnson as he passed both Jeremy Huish and Zach Blurton coming out of turn four to the checkers with Blurton also beating Huish to line as he was caught behind a lapped car relegating him from third to fifth at the line. Johnson's bold move earned him the Keizer Wheels hard charger award as he had started thirteenth.
In victory lane after receiving his winning custom plaque, Bubak signed the plaque and gave it to URSS and the Memorial race promoter Rick Salem in honor of Rick's dad, Bob Salem. Then shortly after the checkers waved the rain started and didn't stop until around 9am the following morning, forcing officials to cancel night two of the Memorial Race.
Next on the schedule for the Rebels will be the Jerry Soderburg Memorial at Dodge CityRacewayPark in Dodge City, KS on Sept 15th
Bob Salem Memorial Race Results
Feature
1 Jake Bubak 9x
2 Jake Martens 48
3 J D Johnson 98
4 Zach Blurton 2j
5 Jeremy Huish 88j
6 Tracey Hill 28
7 Scott Cochran 16
8 Mark Walinder 6
9 Jordan Knight 10
10 Brian Herbert 97
11 Shane Sundquist 7
12 Darren Berry 12
13 Tyler Knight 11K
14 Brandy Jones 8j
15 Buddy Tubbs 95
16 Nick Nichols 75
17 John Webster 9
18 ChadSalem 17s
19 Lonnie Cox 45
20 Aaron Ploussard 33k