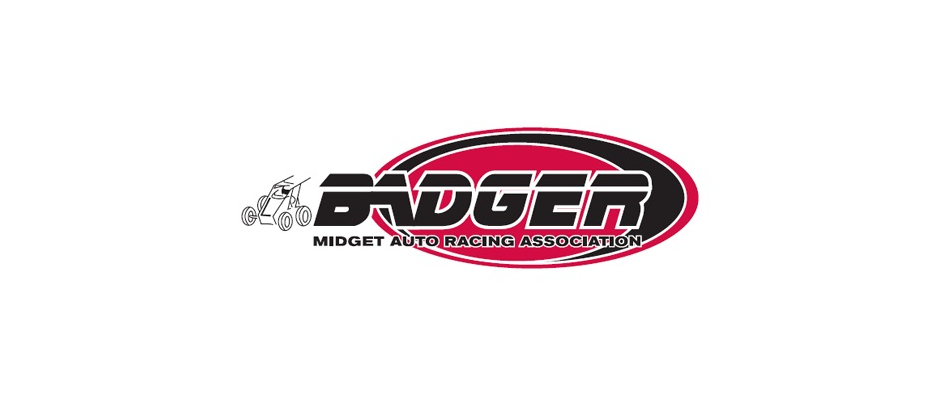 By Bryan Gapinski
Beaver Dam, WI, Sep. 22—Nick Baran scored a surprise victory winning the "The Scott Semmelmann Memorial"25-lap Zimbrick Chevrolet of Sun Prairie Badger Midget Racing Series feature Saturday Night at Beaver Dam Raceway. Scott Hatton won his fifth career Badger Midget Championship, despite a late-race crash. Hatton's previous titles came in 2000, '04, '05, and '09. The event brings to a close the 82nd year of sanctioning midget auto racing for the organization.
Tyler Baran jumped into the lead at the start, while Hatton advanced four positions on the opening lap to third place. Hatton passed Tyler Baran for the lead exiting Turn 2 on the third lap. Hatton continued his lead running the high groove around the track, with most of the field on the bottom groove. Tyler Baran repassed Hatton for the lead on the eighth lap. The events first caution appeared one lap later for a spun car. Hatton retook the lead from Baran on the restart.
Nick Baran passed Tyler Baran for the runner-up position on Lap 15. Hatton continued running a perfect "line" just inches from the wall. Hatton began lapping the tail of the field with seven laps remaining. One lap later Hatton hit the third turn wall, flipping, ending his night uninjured, but out of the event.
Nick Baran assumed the lead on the restart over Jack Routson, and Tyler Baran. Baran ran the final laps of the race perfectly, and finished three-car lengths ahead of Routson driving the family owned Boss/Chevrolet No. 11. Routson, Tyler Baran, and past Badger champion David Budres, and Kevin Olson completed the top five feature finishers.
"This is my first race of the season, it's great to get the win, the team has had the car so great all season for Tyler. I believe this is like only my sixth ever race on dirt, it's a bonus that my brother ended up third in the feature" commented Baran after the victory.
SUMMARY
25-lap Feature: 1. Nick Baran; 2. Jack Routson; 3. Tyler Baran; 4. David Budres; 5. Kevin Olson; 6. Kyle Brinkmann; 7. Mike Stroik; 8. Kurt Mayhew; 9. Ryan Probst; 10. Jim Fuerst; 11. Denny Smith; 12. Eric Reibenstein; 13. Harrison Kleven; 14. Jeff Zelinski; 15. Chase McDermand; 16. Craig Dori; 17. Kyle Koch; 18. Jake Goeglein; 19. Pat Hensen; 20. Tristan Koenings; 21. Ken Hanson; 22. Scott Hatton; 23. Joe Ebben; 24. Kollin Stephens; 25. Shay Sassano.
8-lap Engler Machine Heat Race Winner: Hanson.
8-lap DMI Heat Race Winner: N. Baran.
8-lap Industrial Truck Repair Heat Race Winner: Hatton.
Fast Time: McDermand, 16.807 seconds.
Cars Present: 26 Feature Lap Leaders: T. Baran 1-2, Hatton 3-7, T. Baran 8-9, Hatton 10-19, N. Baran 20-25.
Final 2108 Badger Midget Series Points: 1. Scott Hatton 1353; 2. Tyler Baran 1251; 3. Ryan Probst 1240; 4. Kevin Olson 1115; 5. Chase McDermond 915; 6. Zach Boden 836; 7. Mike Stroik 712; 8. Kurt Mayhew 646; 9. Harrison Kleven 582; 10. Kyle Koch 572.
RACE NOTES
—Eight drivers were competing at Beaver Dam Raceway for the first time in their career: Nick Baran, Kyle Brinkmann, Eric Reibenstein, Craig Dori, Pat Hensen, Tristan Koenings, Ken Hanson, and Kollin Stephens.
—A feature victory by Hatton would have tied him with Kevin Doty for the most Badger Midget feature victories at the track.
—The event marked the fourth time Beaver Dam Raceway has hosted the season finale event for Badger.