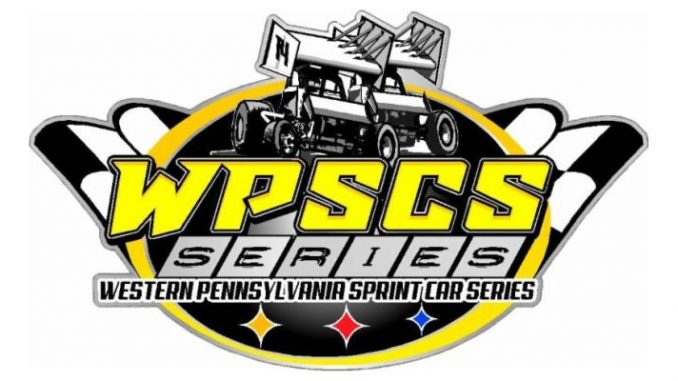 From Inside Line Promotions
FREMONT, Ohio (Oct. 10, 2018) – After talking with 410ci winged sprint car race teams around the Eastern Ohio and Western Pennsylvania area, Steven Pocock has transformed his former series into a new entity – the Western Pennsylvania Sprint Car Series.
The move comes after just a few shows in his first year of promoting the Ohio Sprint Car Series.
"I would like to thank all the teams who have supported us this past season for the couple of shows that we hosted at Atomic Speedway and Pittsburgh's Pennsylvania Motor Speedway," he said. "With Ohio having FAST, Ohio Valley and All Stars, we all will be fighting over cars and tracks, which will hurt each other along with the sport of 410 winged sprint car racing. This series is designed for the working man. My focus is to have one race each week and have 90 percent of the schedule on Saturdays. This move would help the teams that may have to work over the week or have family plans.
"When we had our first event in Pennsylvania on June 9 at PPMS we started talking to the teams in the area and they all made a comment of the western part of Pennsylvania needing a 410 winged series. I spent countless hours of researching tracks along with purses at each track to get an idea that could draw cars to our events. After making a lot of calls, we currently have almost 40 teams showing interest in the series for the 2019 season based on the tentative details I released in July."
Pocock said tracks that have expressed an interest in the new WPSCS include Sharon Speedway in Hartford, Ohio; Lernerville Speedway in Sarver, Pa.; Pittsburgh's Pennsylvania Motor Speedway in Imperial, Pa; Wayne County Speedway in Orrville, Ohio; and Williams Grove Speedway in Mechanicsburg, Pa.
"There are a few other tracks that we are talking to that like the idea of what we are trying to do," he said. "We are currently working to create a Labor Day Weekend bash against the PA Posse. Once tracks and the Western Pennsylvania Sprint Car Series come to a deal we'll released the details."
Pocock is staying with his purse structure of a standard WPSCS event paying $3,000 to win and $400 to start. There is also a special $5,000 to win, $500 to start purse and he is offering tow money for the top five in points as well as bonuses for quick time and hard charger. There will be other bonuses throughout the season as well.
"Right now we have a tentative point fund of $7,500 to win and pay $1,000 back to 10th depending on how we do in securing marketing partners," he said. "If we can secure a title sponsor the point fund would pay $10,000 to win and $1,500 for 10th. We have been talking to a lot of potential marketing partners who like what we are trying to do to create new teams and help the existing teams in the Eastern Ohio and Western Pennsylvania area."
More than a couple dozen drivers have expressed interest in running with the series.
"Several of the drivers are waiting to see what kind of schedule we can put together before they make a commitment," Pocock said. "The tracks want to know who you are bringing before they will book you and the teams want to know where your series is going before they commit. But the list of drivers who have expressed an interest is helping us in our talks with the tracks."
There will be a closed meeting for 2019 WPSCS teams, tracks and promoters and potential marketing partners on Dec. 2 at 3 p.m. at the Steel City Indoor Karting facility located at 360 Mall Circle Drive in Monroeville, Pa. Teams can register for this meeting at www.pa410sprints.com.
For more information, contact Pocock via email at steven@pa410sprints.com or by calling 419-765-0088.