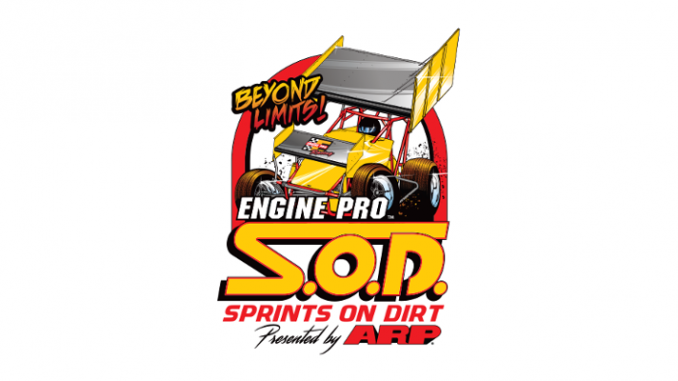 By T.J. Buffenbarger
(October 31, 2018) – The Michigan based Sprints on Dirt series will have a new owner for the 2019 season. SOD founder John Naida confirmed on Wednesday the series was sold to Dave Muzzillo.
Naida and Muzzillo confirmed to TJSlideways.com that Muzzillo is taking ownership of the series. Naida will remain in place to help with the transition with scheduling and sponsorship.
"I will do everything I can to help him," said Naida of Muzzillo taking over as owner.
Muzzillo is the general manager at Baer Field Speedway and run the ICAR Modified series. When asked about why he would take on the SOD series as well, Muzaillo answered quickly.
"Why not, I love racing," said Muzzillo.
Even though Muzzillo is best known for his work in pavement stock cars he has history with sprint car racing. Muzzillo's father was the pit steward with Tri-Sac and his step father, Dale Miller, drove sprint cars as well.
Muzzillo does not plan on making any major changes to rules for the 2019 season with SOD adding, "If its not broken, don't fix it."
Naida founded the SOD series in 1980. The series has built a strong brand name during its existence. Naida took over managing the series for the past three seasons introducing a rule package with no engine displacement rules and a different spec tire.
More on this story to come.