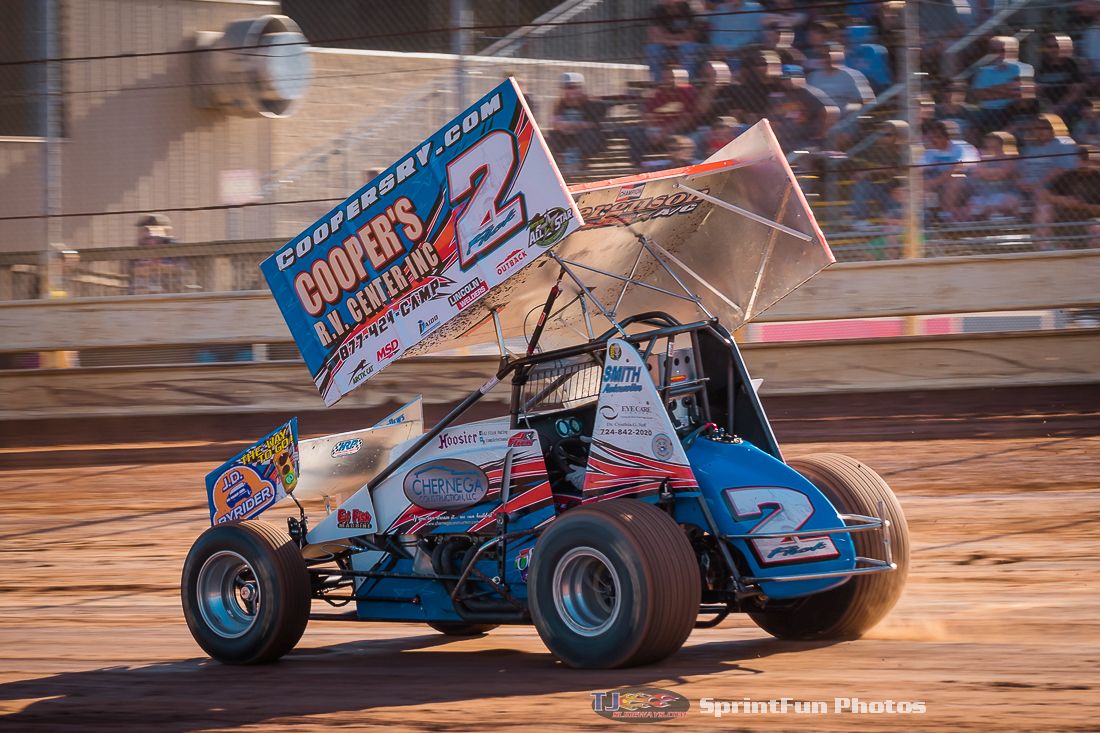 From Landon Simon Racing
INDIANAPOLIS (December 5, 2018) — Mt Baker Vapor and Landon Simon Racing have officially named Pennsylvania driver AJ Flick winner of the MBVDirt campaign's grand prize, a free ride at the 2019 Chili Bowl Nationals in Tulsa, Oklahoma.
Flick will pilot the second entry out of the LSR stable beside driver and team owner Landon Simon.
"The MBV Dirt campaign was enduring, but exciting," said Flick. "It kept me on my toes over the course of four months to make sure I was representing Mt Baker Vapor, MBVDirt, and Landon Simon Racing in the best and most efficient ways possible."
MBVDirt was launched this past summer as a social media campaign designed to give back to drivers and race fans across the country. Drivers registered at mbvdirt.com and received a packet in the mail with an MBVDirt decal to run on their cars and a short list of requirements to remain eligible throughout the remainder of the season.
Throughout the campaign, drivers won prizes from companies like STIDA, DRC Chassis, DMI/Bulldog Rearends, and High Side Design. Fans who registered on the website and participated on MBVDirt social media channels were eligible to win prizes from Cold Hard Art, Mt Baker Vapor, Jackslash TV, POWRi War Sprints and LSR. Drivers who remained eligible throughout the campaign were then entered into a fan vote to decide the winner.
"I am extremely grateful for every single person who cast a vote to send me to the Chili Bowl. It is a dream come true and to partner with an established team such as LSR gives me high hopes for my first Chili Bowl entry. I am excited to race and ready to learn. It will truly be an amazing eye-opening experience," Flick added.
The goal of this campaign was to continuously bring awareness to companies such as Mt Baker Vapor by giving the means necessary for people to stop smoking. Given the presence smoking has in the racing community, it's very important to reach drivers, crew members, fans, and their friends and family.
"I wanted to create a true opportunity for drivers nationwide and spread awareness in the process. In a sport where 'opportunity' is often bought, we wanted to reward hard work and dedication. AJ earned his seat every step of the way. I am very excited to work AJ in Tulsa and hope this campaign encourages drivers to continue working toward their dreams," said Simon.
Check out the campaign at MBVDirt.com and the video at https://www.youtube.com/watch?v=hc-CRWywUus