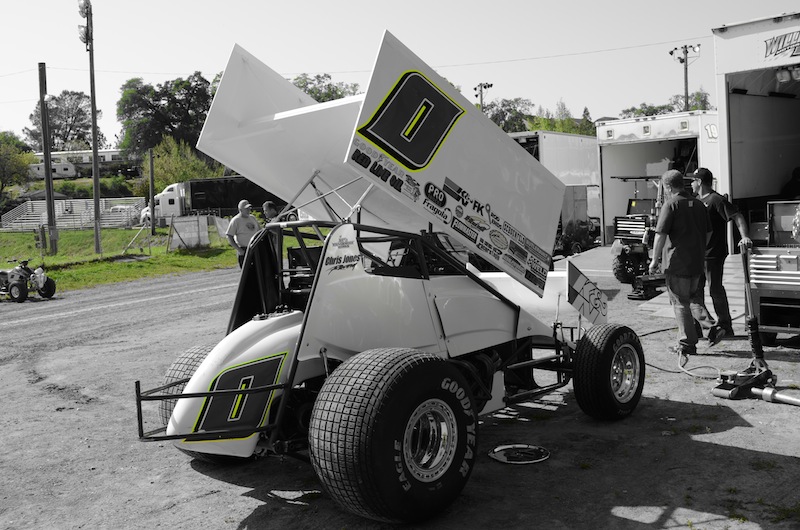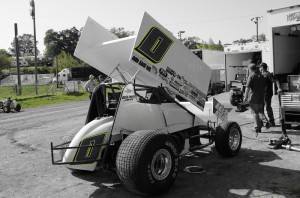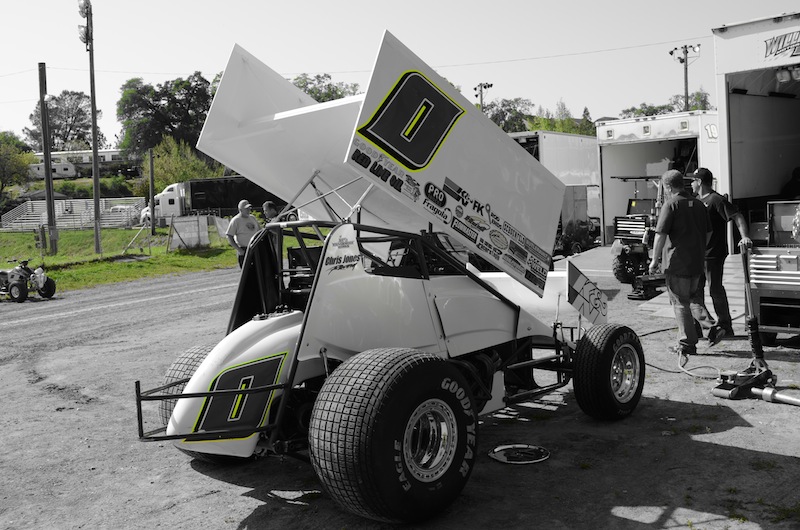 PETERSEN MEDIA: Two flat tires during the feature event at the Antioch Speedway haunted the current Cancen Oil King of the West presented by Goodyear point leader as he ended up being scored in the 17th position.
The night got off to a great start for Allard as he timed in with the second fastest lap of the 24 cars in the pits during time trials.
Starting fourth in the second heat, JA would run second to Willie Croft transferring into the feature and qualifying for the dash based on his qualifying time.
JA's bad luck would begin in the dash, as Andy Gregg spun in front of him, and Allard had no where to go and collided with him.
With no apparent damage, Allard restarted and finished in the seventh spot, where he would ultimately start the feature event.
On the third lap of the feature, Allard got a little out of shape in the middle of turns one and two, and contact was made to his right rear tire that forced him pit side for repairs.
Restarting at the tail end of the field, Allard was master full over the next 15 laps as he fought his way back up into the top five as he looked to chase down race leader, Kyle Hirst.
On the 18th lap, Allard's hopes would be dashed as he would have issues with another right rear tire, and was forced to the pits.
With the race nearing the state mandated curfew, Allard was give no time in the pits and would not restart the race and was scored in the 17th spot.
"The Morrie and Katie Williams zero car was awesome tonight," explained Allard. "We had some bad luck early and cut a tire, and did a pretty good job fighting out way back through the field, but something happened and we cut down another tire."
ON TAP: Allard and the Williams Motorsports team will return to action on Saturday, June 30th at the Placerville Speedway.
STAY CONNECTED: For more information on Jonathan, including upcoming events, pictures, and news please check out www.allardmotorsports.com, or follow JA on twitter @Allard0.