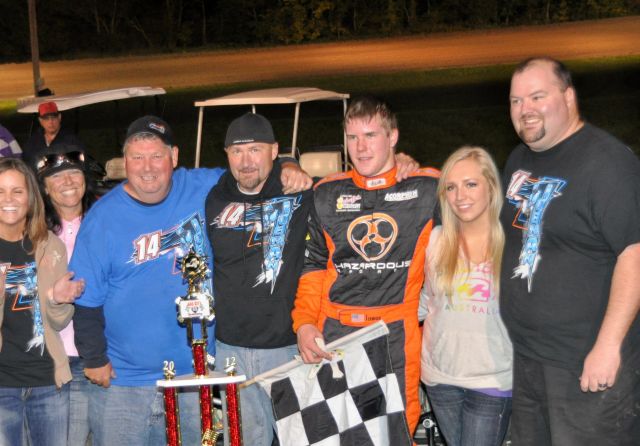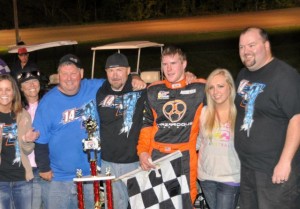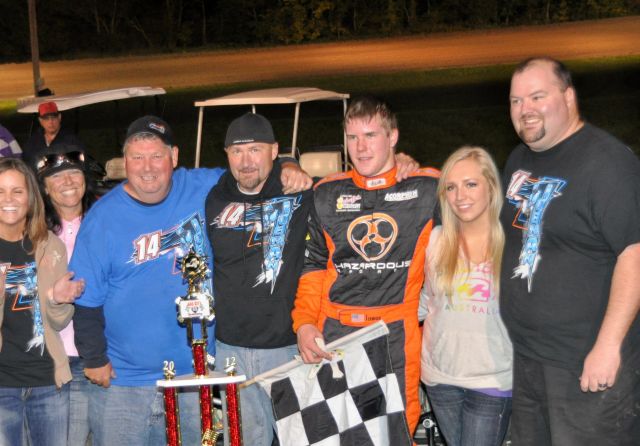 From Barb Nichols
Gas City, IN — (September 14, 2012) — Coleman Gulick won the Lew Morgan Memorial Friday night at Gas City I-69 Speedway.  Scotty Weir, A.J. Hopkins, Billy Puterbaugh, Jr., and Travis Welpott rounded out the top five.
SPRINTS
Heat #1 Winner – Jon Sciscoe
Heat #2 Winner – Travis Welpott
Heat #3 Winner – James Bradshaw
B-Main Winner: Critter Malone
Feature
1. Coleman Gulick
2. Scotty Weir
3. AJ Hopkins
4. Billy Puterbaugh, Jr.
5. Travis Welpott
6. Tyler Courtney
7. Ted Hines
8. CJ Leary
9. Ryan Bernal
10. Logan Jarrett
11. Wes McIntyre
12. Jon Sciscoe
13. Conner Donelson
14. Critter Malone
15. Matt Goodnight
16. Joe Liguori
17. Parker Price-Miller
18. Tyler Hewitt
19. Chris Gurley
20. James Bradshaw