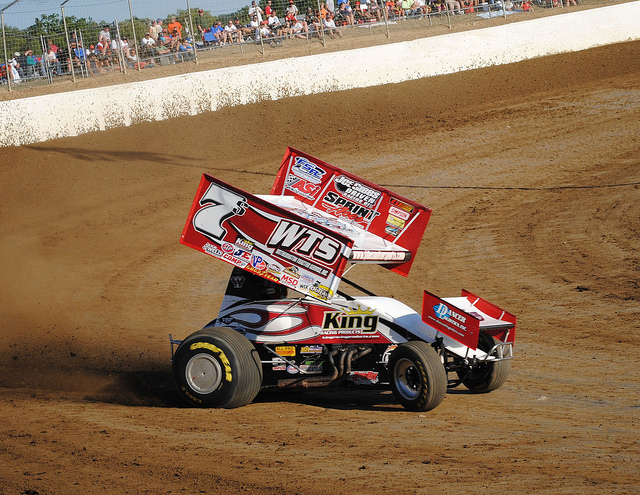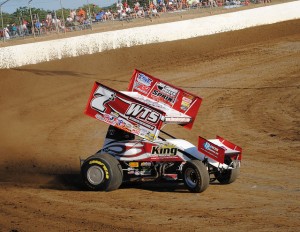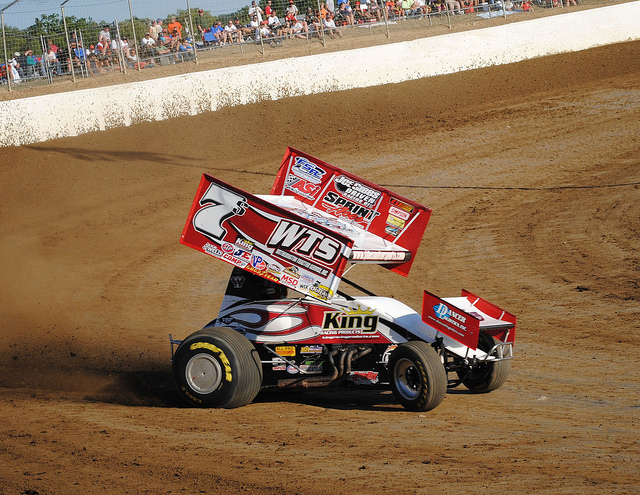 From Sydney Speedway
Sydney, AU — (January 18, 2013) — American Jason Sides has taken out night 1 of World Series Sprintcars at Sydney Speedway with an incredible last lap last corner pass on fellow American Jason Johnson.
Jason Johnson led all but a quarter of a lap in the preliminary twenty lap main event, after running over the top of the cushion in turn four, Sides was able to pounce on his mistake and take the win. It was an all American podium when Shane Stewart came home in third place. Brooke Tatnell had a stunning night driving through the field in the two lane racetrack coming home in position four and in the process was the first Australian home. Roddy Bellbowen had a great night all around, after starting on the front row Bellbowen came home to finish fifth. Kyle Hirst was position six followed by Daryn Pitman, two times Australian champion James McFadden was good enough for eighth with Steven Lines and Luke Dillon rounding out the top ten.
For the second week in succession Mark Brown took out the Speedcar A-Main. Rookie Mitch Brien drove a fantastic race and lead most of the feature but did enough to come home second. Cameron Hughes rounded out the podium.