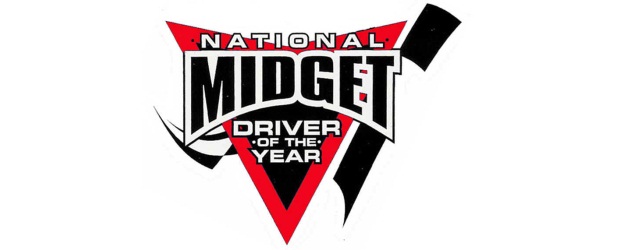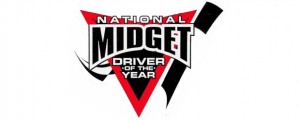 From Brian Gapinski
Waukesha, WI — April 8, 2013) –Kevin Swindell and Ronnie Gardner are current leaders in the National Midget Driver of the Year Championship and Western Midget Driver of the Year Champions with thirteen midget races nationwide slated for the month of April. Past weekend winners include Gardner at Ventura (Calif.) Raceway, Todd Bertrand winner of the NEMA season opener at Waterford (Conn.) Speedbowl, Darren Hagen and Shane Hollingsworth winners at Montpelier (Ind.) Speedway.
With limited midget events planned this year Swindell will be replaced atop the NMDOTY points shortly as Bryan Clauson and Billy Wease Jr. have complied a good start to their 2013 racing seasons. Fourteen year-old Justin Peck leads the Design 500 Racewear Rookie of the Year points. Swindell-Curb leads the car owner points, with Ford-Esslinger (engine) and Spike (chassis) are atop the Manufactures Champion. A total of 172 events are currently scheduled nationwide sanctioned by twelve different sanctioning organizations.
Norco California's Gardner on the strength of two victories, one second and third place in the first seven Western Midget events holds a 13-point lead over Jake Swanson who has captured two events this season. Johnson Racing leads the Car Owner points, with Trey Marchum leading the Rookie points. A total of 68 events sanctioned by USAC Western, BCRA, VRA, WMRA, and URA comprise the inaugural WMDOTY season..
The website www.nmdoty.com contains updated schedules, results, and points for both groups, along with new pages of content for the Western Midgets. The traditional weekly Weld Racing History page will be updated every Tuesday, starting April 9, and features historical midget racing photos and stories from the past seventy-plus years of the sport.
National Midget Driver of the Year: 1. Kevin Swindell 200; 2. Bryan Clauson 195; 3. Billy Wease 181; 4. Sammy Swindell 170; 5. Kyle Larson 156; 6. Ronnie Gardner 149; 7. Brad Sweet 136; 8. Dave Darland 132; 9. Tony Stewart 127; 10. Tim McCreadie 121.
Western Midget Driver of the Year: 1. Ronnie Gardner 142; 2. Jake Swanson 125; 3. Bryan Clauson 100; 4. Cody Swanson 92; 5. David Prickett 82; 6. Kody Swanson 75; 6. Scott Pierovich 71; 8. Rico Abreu 66; 9. Christopher Bell 64; 10. Kyle Larson 61.