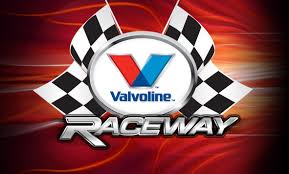 By Wade Aunger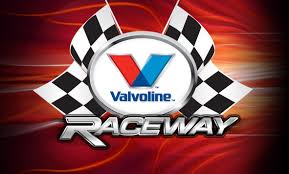 December 22, 2014
On either side of the globe, it's a kind of Groundhog Day situation for St. Mary's Sprintcar driver Ian Madsen.
The main difference between his life and that of Bill Murray's in the movie is that Ian's day reaches speeds of over 200kph and it's an ongoing reality that he's very happy to continue.
Each day the focus is the same – he has to beat the Americans.
Be that on their home soil in Knoxville (Iowa-USA) where he races during our Australian winter or back here at home in Parramatta for the next four weeks, Ian is compelled to compete against the best.
And this Friday night, that ongoing battle continues as American legend Jac Haudenschild and rising superstars Brad Sweet and Tim Kaeding converge on Ian's 'house' – Valvoline Raceway for the prestigious Valvoline Australian Sprintcar Grand Prix.
55-year-old Haudenschild flew into Sydney today for the first of eight nights of competition against over 50 Australians and numerous fellow countrymen in addition to Sweet and Kaeding.
He'll need to be wary of many of the sport's big names, but he needs to pay special attention to Madsen.
Ian just wrapped up the iconic Knoxville Track Championship and in doing so became only the third Australian ever to achieve that – his elder brother Kerry and also Skip Jackson laid claim to that mantle.
"It's a huge honour to be the Knoxville Track Champion," Ian explains, "and it's really special to achieve that because my brother won it too. It didn't come easy though, we have a great team and we had to work really hard to get the championship. Racing week in and week out against the Americans is what I live for. If you want to be the best, you have to beat the best."
Rather than enjoy the break and race only fellow Australians however Madsen is keen to take on the visiting Americans who come in to avoid the snow back in their homeland and to keep themselves 'race sharp' for the coming American season.
"We'll have some of the best drivers in the world here over Christmas and the New Year," Ian explains, "it's no Christmas holiday if you're in a racecar I assure you."
Ian's elder brother Kerry will join him at Valvoline Raceway from January 1 to help tackle the growing band of USA stars and over 50 cars from all over Australia.
Race dates for Ian and the huge field of Australian and American Sprintcar drivers at Valvoline Raceway include:
Friday, December 26                                  Valvoline Australian Sprintcar Grand Prix
Saturday, December 27                 Sprintcar Summer Cup
Tuesday, December 30                 NSW Sprintcar Championship
Thursday, January 1                                   50 LAP Firecracker main event
Saturday, January 3                                    Peter Murphy Appreciation race
Monday, January 5                          Sprintcar Showdown
Friday, January 16                           Night One: Scott Darley Challenge
Saturday, January 17                                  Night Two: Scott Darley Challenge
Gates open this Friday at 2pm; hot laps start from 5.30pm and Qualifying from 6pm.
Prices:
Adults $35
Pension $25
Juniors (13-15yrs) $20
Family (2 adults, 2 kids) $80
Kids 12 and under accompanied by an adult – FREE
Also on the program are Legend Cars and AMCA Nationals.
Please visit www.valvolineraceway.com.au for details or like Valvoline Raceway on Facebook – alternatively phone (02) 9637 0411 for more information.
Valvoline Raceway is located at 21 Wentworth Street in Granville / Clyde.