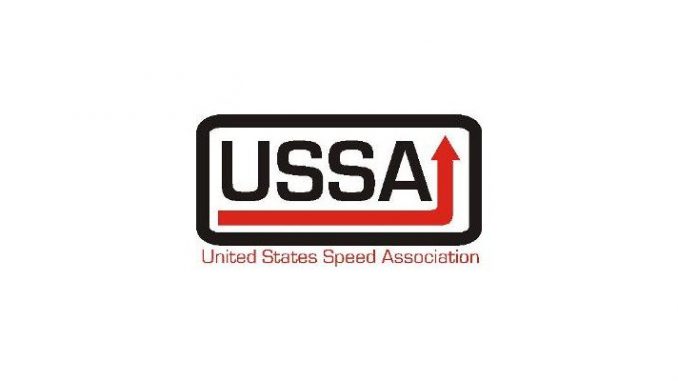 Anderson, IN — (April 11, 2015) — At the drop of Saturday night's green flag Kyle O'Gara won the quarter-mile drag race back to the flag stand to take the lead from pole sitter Jessica Bean in the first Mel Kenyon Midget Series race of 2015. O'Gara proceeded to show the USSA midget field the way around Anderson Speedway for the entire 30-lap feature event. The win was O'Gara's second straight at Anderson Speedway in his Indy Trading Post Kenyon Midget. He also won the feature event in the USSA finale in October of 2014.
Bean and the eventual third place finisher Dameron Taylor made O'Gara work for his victory. The three drivers raced nose to tail for the first 20 laps of the race. As he battle between Bean and Taylor intensified, O'Gara eventually distanced himself from the field. 2013 Simpson World Indy Rookie of the Year Clayton Gaines added to the excitement by nipping at the heels of Bean and Taylor throughout the race.
Second year driver Logan Huggler followed O'Gara, Bean, Taylor and Gaines home to round out the top five.
In the heat races Huggler and Ashlea Albertson each won their respective 10-lap heats. The heat win was Albertson's first victory in USSA competition. Taylor set fast time for the night in qualifying.
The Mel Kenyon Midget Series returns to action on Saturday April 18 at the Lincoln Tech Indianapolis Speedrome. Practice begins at 4:30 with racing set to go at 6:00 on the Indianapolis 1/5 mile bullring.