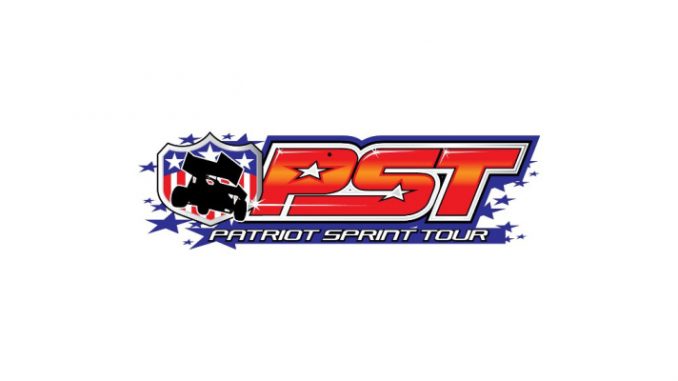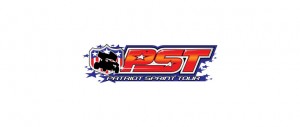 By Rich Vleck
ROCHESTER, NY, (June 28, 2015)- Despite being attempted, the Patriot Sprint Tour has not run three consecutive nights since 2005; the series will attempt to reach this feat this Independence Day Weekend.
Just as was the case in 2003, 2004 and 2005, the Patriots will celebrate the Patriotic Weekend with a major tripleheader.  This time though, the winner each night will walk away with $2,000.
On Friday Night, the series returns to the Little Valley Speedway for the first time since 2011. The Saturday and Sunday Night stops will be at more familiar territory, with a return to Stateline and Eriez Speedways for the second time in 2015.
Little Valley has hosted two prior PST events, both just before the Fourth of July.  Justin Barger is the most recent winner at the Cattaraugus County Fairgrounds.  Defending PST Champion Jared Zimbardi now resides in Bradford, PA, but his hometown is Little Valley, NY and he would love nothing more than to win the massive ½-mile oval.
On Saturday, the Patriot Sprint Tour America Series travels back to the Stateline Speedway, where a wild feature saw a surprising finish back in May.  Scott Just looked like he might have his first career feature win within his grasp when a fuel pickup issue allowed Sammy Reakes IV to get on by and run to his first career PST win.  Since that time, Reakes has built up a healthy point lead heading in to this critical weekend.
On Sunday evening, the PST heads down the road to Eriez Speedway.  Reakes' win meant that Scott Kreutter remains the only driver to win multiple Patriot races at Eriez.  Kreutter won three consecutive races at the 1/3-mile oval and was third at the May show.
A great contingent of drivers are ready for the weekend tripleheader, including tour frontrunners Kyle Drum, Steve Collins, Dave and Scott Just, Steven Hutchinson Jr., George Suprick, Steve Glover and Tyler Graves.  Also expected throughout the weekend are Joe Trenca, Jake Muench, Josh Azzi, Dennis Wagner, Joe McEwen, Chris Durand, C.J. Jones and newcomer Shawn Mott.
Appearances over the weekend are likely to be made by Darryl and Alysha Ruggles, Stan Zanchin, Gary Edwards, Mitch Brown and more!
Little Valley's show will start at 7:00 P.M. on Friday Night while racing at Stateline gets underway at 7:00 P.M. on Saturday Night on Kortwright Rd.  Sunday Night's event at Eriez will begin at 6:00 P.M. on Sampson Rd.  For more information, visit www.PatriotSprintTour.com.
Patriot History at Little Valley
Races: 2
7/2/2011          Justin Barger
7/3/2010          Bryan Howland
Patriot History at Stateline
Races: 13
5/3/2003          Tom Taber
6/18/2005        George Suprick
5/27/2006        Rich Swarthout
6/16/2007        Chuck Hebing
8/23/2008        Bryan Howland- Make-up from 6/21
8/23/2008        Blake Breen
6/27/2009        Jared Zimbardi
8/29/2009        Bryan Howland
6/19/2010        Bubba Broderick
8/28/2010        Bryan Howland
5/28/2011        Jared Zimbardi
5/26/2012        Tommy Wickham
5/23/2015        Sammy Reakes IV
Patriot History at Eriez
Races: 14
5/25/2003        Scott Bonnell
6/17/2007        Jared Zimbardi
5/25/2008        John Schuyler
6/22/2008        Chuck Hebing
5/24/2009        Trevor Lewis
9/6/2009          Bryan Howland
5/30/2010        Bubba Broderick
9/5/2010          Tim Kelly
7/3/2011          George Suprick (A-Main Rain-delayed from 5/29)
7/3/2011          Scott Kreutter
9/2/2012          Scott Kreutter
5/26/2013        Scott Kreutter
5/25/2014        Paige Polyak
5/24/2015        Sammy Reakes IV