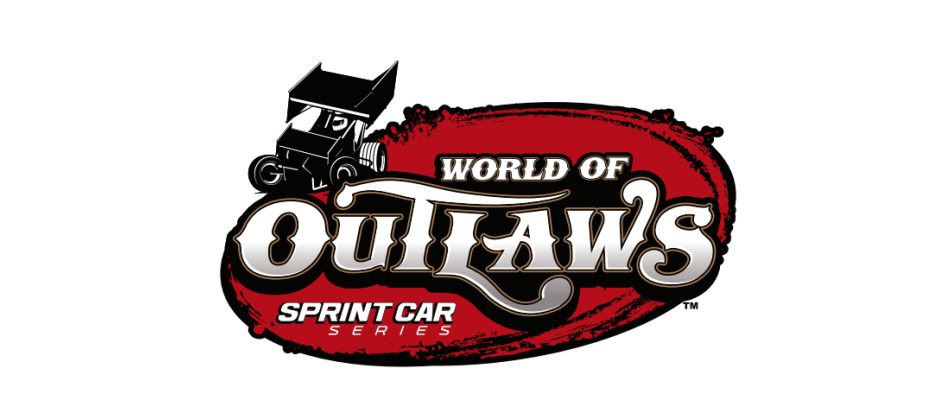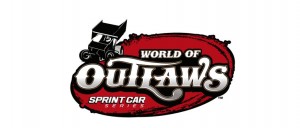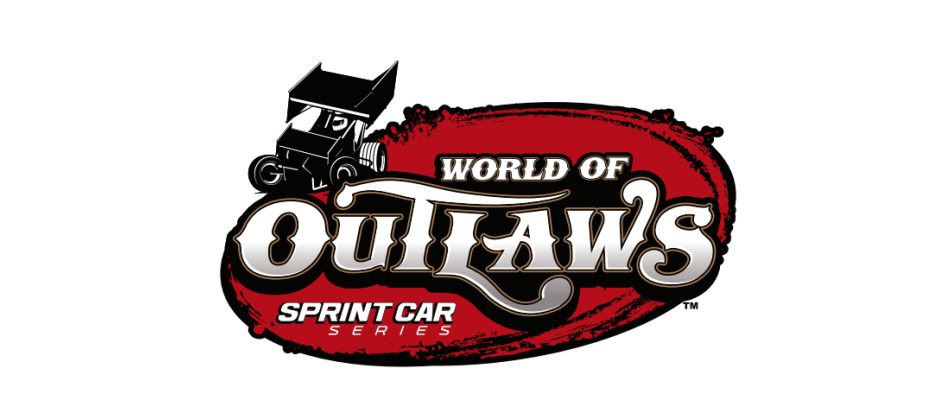 MECHANICSBURG, Pa. – Oct. 4, 2015 – After having his hopes dashed in a controversial finish one year ago, Stevie Smith roared back Sunday night and scored his third-career Champion Racing Oil National Open victory at Williams Grove Speedway.
The win, Smith's second World of Outlaws Sprint Car Series victory of the season, is his first National Open title since 1991 and comes one year after contact between he and David Gravel in the closing laps of the 2014 National Open ended his run.
Tonight, the memory of last year was a distant one as Smith had 50,000 reasons to smile.
"It's amazing," Smith said of winning the $50,000-to-win 53rd Annual National Open title. "A couple of years ago I pretty much thought I was getting ready to wrap it up and just couldn't get anything going. Just like you said, 24 years later here we are. This all goes to Fred Rahmer and the crew. I'm telling you, they have helped me tremendously. They have given me a really good racecar. I just try not to make too many mistakes. They're the reason we're standing down here."
After crossing the finish line in his No. 51s Miller Chevrolet car, Smith saluted the Pennsylvania Posse fans who rode out three days of rainouts, by stopping on the track in front of the famous 'Beer Hill' on the backstretch of Williams Grove.
Smith battled Danny Dietrich through the early portion of the race and Donny Schatz through the last half. Late cautions set up several side-by-side restarts but Smith held tough.
"Well, I know he's the best driver in the nation – one of them anyways," Smith said of Schatz. "Look at his record. I just drive my race. I try to tell the boys that. I look forward and I don't worry about who is behind me or beside me."
For Smith's team owner, Fred Rahmer, the win was his 10th as a car owner. It was also the second time in the last three seasons Rahmer has stood in victory lane at the event. He won the 2013 National Open title.
"Absolutely unbelievable," Rahmer said. "I want to thank the Grove for persevering. I know as a half-assed promoter I would have bagged it. Here we sit $50,000 richer."
The postponed National Open got underway after the previous three days had rained out thanks to the remnants of Hurricane Joaquin, churning off the East Coast. Though Sunday started off cloudy, the day gave way to sunshine and racing began under clear skies.
Dietrich and Rahmer started on the front row of the 40-lap feature with Logan Schuchart and Justin Henderson in row two. Dietrich led early but after a fierce battle, lost the top spot to Smith on lap eight. Through the next several laps, Schuchart chased down Dietrich and worked to get around him as both maneuvered through traffic.
Disaster nearly struck on lap 21 as Dietrich did a full 360 spin but was able to keep his car moving.
"If he didn't get in the gas and try to spin it around I was probably going to hit him," Schuchart said. "I'm glad that he's a good enough driver that once he got in that situation he was able to back himself back out of it because it probably would have cost us both a run up front."
The spin shuffled the field, as Dietrich slipped back to fifth, Schatz drove his No. 15 Bad Boy Buggies/Chevrolet Performance car into third. Schatz chased down Schuchart six laps later and as they all worked through traffic began running down Smith for the lead.
The yellow flag waved on laps 31 and 33. A red also flew following a restart on lap 33. On the final restart of the night with seven to go, Smith said the track changed.
"It got a little dirty and I just felt like I needed to slow my pace down," Smith said. "Before that I could just run harder and harder. I think the tires were getting a little wore down too so I think that was probably a lot of it."
Schatz closed the gap in the final two laps, but with a 1.5 second lead at the white flag, Smith cruised to victory lane.
"I've never won a $50,000-to-win race! I wanted to win it since Fred won it and I wanted to win it for Fred," Smith said. "I appreciate everyone here. It's been a great year and this just tops it off."
The night was also a big one for Schatz, who, after a dominant and historic season, clinched the 2015 World of Outlaws Sprint Car Series title, his seventh career series title.
Schatz said that tonight, Stevie Smith was just better than he and his Tony Stewart/Curb-Agajanian Racing team.
"There's nothing I could really do on the restarts," Schatz said. "Stevie was really good. He made all the right lines on the race track work for him. We got ourselves buried there at the beginning and had to pass those guys one by one without traffic. We got going there about the lap 20 mark but it was just almost too late. Hats off to this whole Bad Boy Buggies/Chevrolet Performance team… Somedays you're just going to be second best. Today we'll settle for that."
Schatz said he and his team have been trying things with their car in the last several weeks and that some days have worked and others have not. Regardless, the preparation, Schatz said, is giving them a head start on next season.
For Schuchart, a native of nearby Hanover, Pa., his third place finish came in front of family and friends. It's the sixth top-five run of the season and second podium finish in a row for Schuchart and his No. 1S Shark Racing/Mark Pell Tire Service team.
"We come back home with our family and friends and we have a lot of people to thank, a lot of people that are here helping us out… I'm thankful to be here. This Shark car was really fast and I'm looking forward to the rest of the year."
Chase Dietz was named the National Open rookie of the year. He took home a $1,500 prize for the honor.
The World of Outlaws Sprint Car Series joins Super DIRT Week with an appearance at Rolling Wheels Raceway Park in Elbridge, New York. To find out more information and to learn how to buy tickets, visit http://woosprint.com/rolling-wheels-raceway.
Follow the World of Outlaws Sprint Car Series on Twitter at www.twitter.com/WorldofOutlaws, like it on Facebook atwww.facebook.com/WorldofOutlaws, or check out the latest videos on YouTube at www.youtube.com/WorldofOutlaws.
A-Main – (40 Laps) – 1. 51S-Stevie Smith [2] [$50,000]; 2. 15-Donny Schatz [5] [$12,000]; 3. 1S-Logan Schuchart [4] [$7,500]; 4. 69K-Justin Henderson [3] [$4,000]; 5. 21-Brian Montieth [12] [$3,500]; 6. 48-Danny Dietrich [1] [$3,000]; 7. 87-Alan Krimes [11] [$2,700]; 8. 9-Daryn Pittman [7] [$2,500]; 9. 14-Lance Dewease [10] [$2,200]; 10. 11C-Cory Haas [13] [$2,100]; 11. 20-Ryan Taylor [9] [$2,000]; 12. 2-Shane Stewart [20] [$1,650]; 13. 16-Gerard McIntyre [14] [$1,550]; 14. 89-Cody Darrah [23] [$1,200]; 15. 1-Sammy Swindell [18] [$1,000]; 16. 27-Greg Hodnett [8] [$1,050]; 17. 3-Pat Cannon [16] [$1,000]; 18. 19M-Brent Marks [6] [$950]; 19. 94-Ryan Smith [17] [$950]; 20. 13-Jac Haudenschild [19] [$950]; 21. 49-Brad Sweet [21] [$900]; 22. 29-Kerry Madsen [25] [0]; 23. 71M-Joey Saldana [27] [0]; 24. 3Z-Brock Zearfoss [22] [$900]; 25. 25-Aaron Ott [28] [0]; 26. 52-Austin Hogue [26] [0]; 27. 1Z-Lucas Wolfe [15] [$900]; 28. O7-Doug Esh [24] [$900]. Lap Leaders: Danny Dietrich 1-8, Stevie Smith 9-40. KSE Hard Charger Award: 89-Cody Darrah [+9]
Qualifying Flight 1 – 1. 51S-Stevie Smith, 18.461; 2. 69K-Justin Henderson, 18.611; 3. 87-Alan Krimes, 18.718; 4. 11C-Cory Haas, 18.779; 5. 1Z-Lucas Wolfe, 18.783; 6. 19M-Brent Marks, 18.802; 7. 20-Ryan Taylor, 18.872; 8. 9-Daryn Pittman, 18.977; 9. 94-Ryan Smith, 19.007; 10. 13-Jac Haudenschild, 19.037; 11. 75-Nicole Bower, 19.059; 12. 7-David Gravel, 19.061; 13. 15A-Adam Wilt, 19.064; 14. O7-Doug Esh, 19.068; 15. 49-Brad Sweet, 19.089; 16. 25-Aaron Ott, 19.196; 17. M1-Mark Smith, 19.308; 18. 7S-Jason Sides, 19.323; 19. 52-Austin Hogue, 19.379; 20. 44-Rodney Westhafer, 19.588; 21. 71A-R.J. Johnson, 19.613; 22. 11K-Tim Shaffer, 19.717; 23. 37-J.J. Grasso, 19.753; 24. 39-Tim Glatfelter, 19.886;
Qualifying Flight 2 – 1. 21-Brian Montieth, 18.490; 2. 1S-Logan Schuchart, 18.521; 3. 48-Danny Dietrich, 18.551; 4. 15-Donny Schatz, 18.555; 5. 16-Gerard McIntyre, 18.570; 6. 3-Pat Cannon, 18.642; 7. 1-Sammy Swindell, 18.689; 8. 14-Lance Dewease, 18.698; 8. 27-Greg Hodnett, 18.717; 9. 2-Shane Stewart, 18.719; 10. 3Z-Brock Zearfoss, 18.729; 11. 1A-Jacob Allen, 18.774; 12. 89-Cody Darrah, 18.828; 13. 99M-Kyle Moody, 18.852; 14. 17B-Steve Buckwalter, 18.884; 15. 51-Paul McMahan, 18.891; 16. 44D-Chase Dietz, 18.918; 17. 71M-Joey Saldana, 19.000; 18. 19-Paige Polyak, 19.086; 19. 59-Jim Siegel, 19.131; 20. 41-Jason Johnson, 19.153; 21. 29-Kerry Madsen, 19.187; 22. 12W-Troy Fraker, 19.699; 23. 36D-Wayne Dadetto, 19.796; 24. 93-Glenndon Forsythe, 19.910
Heat 1 – (8 Laps – Top 3 finishers transfer to the A-feature) – 1. 20-Ryan Taylor [1]; 2. 11C-Cory Haas [2]; 3. 51S-Stevie Smith [3]; 4. 13-Jac Haudenschild [4]; 5. 25-Aaron Ott [6]; 6. 15A-Adam Wilt [5]; 7. 11K-Tim Shaffer [8]; 8. 52-Austin Hogue [7]
Heat 2 – (8 Laps – Top 3 finishers transfer to the A-feature) – 1. 9-Daryn Pittman [1]; 2. 1Z-Lucas Wolfe [2]; 3. 69K-Justin Henderson [3]; 4. O7-Doug Esh [5]; 5. M1-Mark Smith [6]; 6. 37-J.J. Grasso [8]; 7. 75-Nicole Bower [4]; 8. 44-Rodney Westhafer [7]
Heat 3 – (8 Laps – Top 3 finishers transfer to the A-feature) – 1. 19M-Brent Marks [2]; 2. 94-Ryan Smith [1]; 3. 49-Brad Sweet [5]; 4. 7-David Gravel [4]; 5. 87-Alan Krimes [3]; 6. 7S-Jason Sides [6]; 7. 39-Tim Glatfelter [8]; 8. 71A-R.J. Johnson [7]
Heat 4 – (8 Laps – Top 3 finishers transfer to the A-feature) – 1. 15-Donny Schatz [2]; 2. 1-Sammy Swindell [1]; 3. 2-Shane Stewart [4]; 4. 21-Brian Montieth [3]; 5. 51-Paul McMahan [6]; 6. 89-Cody Darrah [5]; 7. 29-Kerry Madsen [8]; 8. 19-Paige Polyak [7]; 9. 93-Glenndon Forsythe [9]
Heat 5 – (8 Laps – Top 3 finishers transfer to the A-feature) – 1. 14-Lance Dewease [1]; 2. 3Z-Brock Zearfoss [4]; 3. 1S-Logan Schuchart [3]; 4. 16-Gerard McIntyre [2]; 5. 99M-Kyle Moody [5]; 6. 59-Jim Siegel [7]; 7. 44D-Chase Dietz [6]; 8. 12W-Troy Fraker [8]
Heat 6 – (8 Laps – Top 3 finishers transfer to the A-feature) – 1. 27-Greg Hodnett [1]; 2. 48-Danny Dietrich [3]; 3. 3-Pat Cannon [2]; 4. 17B-Steve Buckwalter [5]; 5. 71M-Joey Saldana [6]; 6. 1A-Jacob Allen [4]; 7. 36D-Wayne Dadetto [8]; 8. 41-Jason Johnson [7]
Dash – (6 Laps, finishing order determined first 10 starting positions of A-feature – 1. 48-Danny Dietrich [1]; 2. 51S-Stevie Smith [4]; 3. 69K-Justin Henderson [2]; 4. 1S-Logan Schuchart [3]; 5. 15-Donny Schatz [6]; 6. 19M-Brent Marks [5]; 7. 9-Daryn Pittman [9]; 8. 27-Greg Hodnett [10]; 9. 20-Ryan Taylor [7]; 10. 14-Lance Dewease [8]
D-Main – (8 Laps – Top 2 finishers transfer to the C-Main) – 1. 29-Kerry Madsen [4]; 2. 37-J.J. Grasso [5]; 3. 41-Jason Johnson [2]; 4. 71A-R.J. Johnson [1]; 5. 93-Glenndon Forsythe [9]; 6. 11K-Tim Shaffer [3]; 7. 36D-Wayne Dadetto [8]; 8. 12W-Troy Fraker [6]; 9. 39-Tim Glatfelter [7]
C-Main – (10 Laps – Top 2 finishers transfer to the Last Chance Showdown) – 1. 25-Aaron Ott [1]; 2. 51-Paul McMahan [2]; 3. 44D-Chase Dietz [4] [$150]; 4. 71M-Joey Saldana [6] [$150]; 5. 7S-Jason Sides [5] [$150]; 6. 52-Austin Hogue [7] [$125]; 7. 19-Paige Polyak [8] [$125]; 8. 59-Jim Siegel [10] [$125]; 9. 29-Kerry Madsen [11] [$125]; 10. 44-Rodney Westhafer [9] [$125]; 11. 37-J.J. Grasso [12] [$125]; 12. M1-Mark Smith [3] [$125]; 13. 41-Jason Johnson [14] [$125]; 14. 71A-R.J. Johnson [13] [$125]; 15. 93-Glenndon Forsythe [19] [$125]; 16. 11K-Tim Shaffer [15] [$125]; 17. 36D-Wayne Dadetto [18] [$125]; 18. 12W-Troy Fraker [16] [$125]; 19. 39-Tim Glatfelter [17] [$125]
Last Chance Showdown – (12 Laps – Top 6 finishers transfer to the A-feature) – 1. 21-Brian Montieth [2]; 2. 87-Alan Krimes [1]; 3. 13-Jac Haudenschild [3]; 4. 16-Gerard McIntyre [4]; 5. 89-Cody Darrah [8]; 6. O7-Doug Esh [11]; 7. 1A-Jacob Allen [6] [$300]; 8. 17B-Steve Buckwalter [12] [$250]; 9. 7-David Gravel [7] [$225]; 10. 51-Paul McMahan [14] [$200]; 11. 99M-Kyle Moody [10] [$200]; 12. 75-Nicole Bower [5] [$200]; 13. 15A-Adam Wilt [9] [$200]; 14. 25-Aaron Ott [13] [$200]