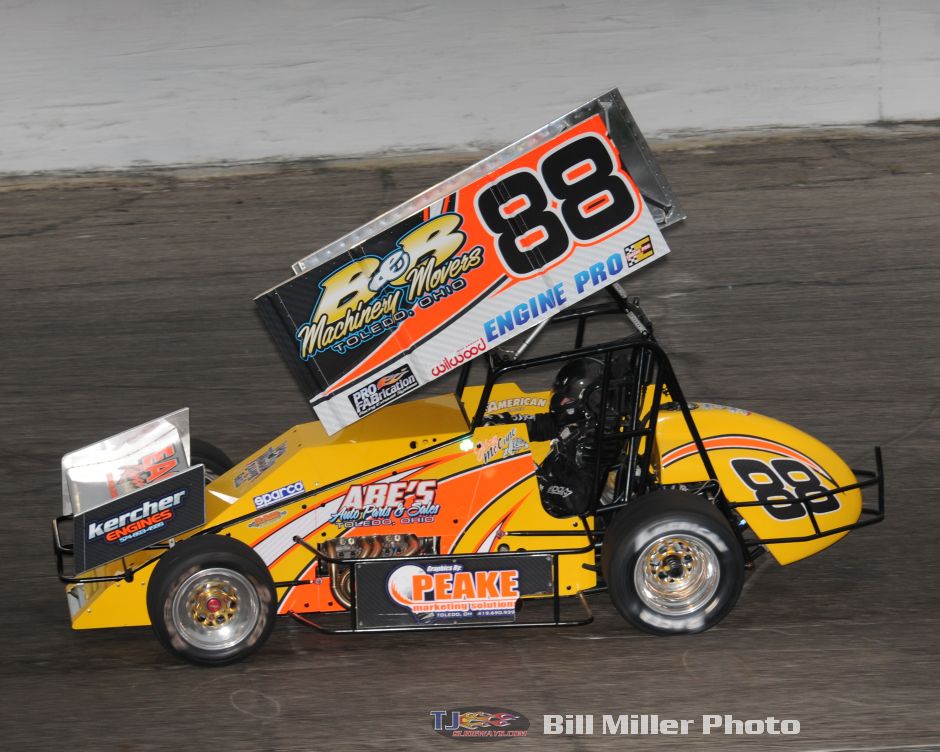 By David Sink
Holly, MI – October 8, 2015 – Jimmy "The Bulldog" McCune finally got the monkey off his back and captured the 2015 Must See Racing Sprint Series (MSRSS) presented by ENGINE PRO championship. McCune had finished runner-up to Brian Gerster each of the past two seasons.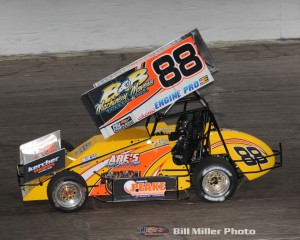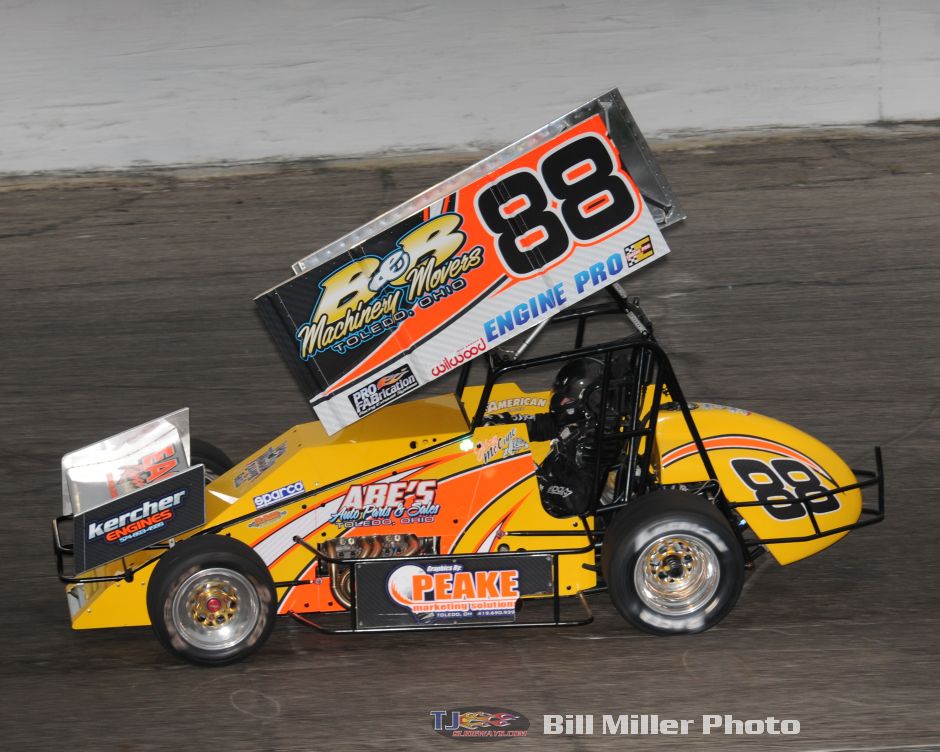 McCune got off to a rough start at the season opening events at Hickory, NC as he fought mechanical issues. He left Hickory, NC disappointed, as his bid for the 2015 championship didn't appear to be in the cards.
When the series returned to the Midwest, McCune went on a terror. He claimed three of the final seven point's events on the 2015 MSRSS schedule en-route to his championship. All three of his wins interestingly came at Anderson Speedway. The tight ¼ mile high-banked oval has a reputation as one of the toughest to win at. McCune did this a remarkable three times in one season.
The grandson of the famed IMCA wheelman for the 1960's "Irish" Jim McCune surprisingly claimed that the 2015 MSRSS championship was his first of any sorts. "This is probably my best season ever" explained McCune. "We got a lot of wins and about every night we were up front. We worked our tails off all summer long. It's pretty cool to win this championship. I've never won a championship of any kind before. I don't know what it's supposed to feel like" laughed McCune. "I guess it feels pretty cool. We ran with some stiff competition this year" concluded McCune.
McCune's career year went beyond his Must See Racing success. McCune captured a total of 11 feature events in 2015 with various sanctions and tracks. McCune was the winningest pavement sprint car driver in the entire country in 2015. In addition, according to www.sprintcarstats.com McCune is tied for 16th place of all sprint car winners in 2015 as of October 8th.
For more info on MSRSS please log onto www.mustseeracing.com or follow the series through Facebook and Twitter.