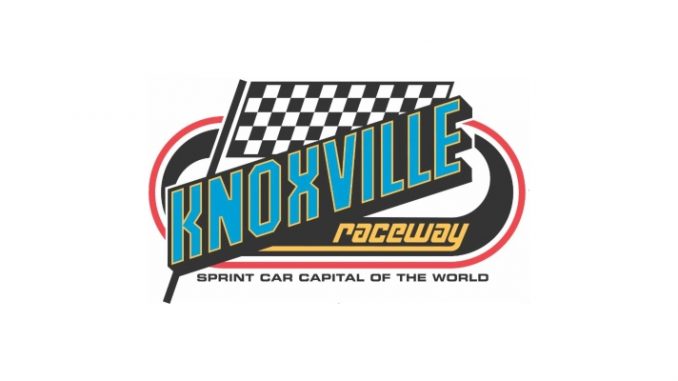 From Knxoville Raceway
Knoxville, IA — (November 13, 2015) — The Marion County Fair Association has finalized the management staff of Knoxville Raceway for the 2016 racing season. Spire Sports + Entertainment, a leading athlete management and consulting company in the motorsports industry, has joined Race Director John McCoy and Business Manager Gary Schumacher to manage revenue, sales, marketing and public relations for the 5/8-mile central Iowa track.
"Effective immediately Kendra Jacobs, of Spire Sports + Entertainment, will fill the role as Marketing Manager for the speedway," said Dennis Hasselhuhn, Marion County Fairboard President. "Kendra has extensive experience in motorsports public relations, management and promotions in the sport and a long history in sprint car racing. We're looking forward to having her, along with her passion and commitment to the sport, join us here in Knoxville."
Jacobs has worked in motorsports since 2002 in both NASCAR and sprint car racing. She is also co-host of MRN's and MAVtv's "Winged Nation" which covers sprint car racing across the country.
"Knoxville Raceway is the premier dirt track in the country," Jacobs said. "Not only do I respect the track for its quality of racing and high-profile events but I also have an emotional attachment to the community and the atmosphere that I've been lucky to be a part of since I was a child. Knoxville is a leader in the industry and we're looking forward to working with John (McCoy) and Gary (Schumacher) to bring in new partners, more fans and further promote its status in the sport."
Knoxville Raceway recently announced its 2016 schedule which boasts the 56th Annual FVP Knoxville Nationals presented by Casey's General Stores on August 10-13, sprint car racing's most prestigious and high-paying event. The 13th Annual Lucas Oil Late Model Nationals move up one weekend to September 15-17. The 360ci sprint cars will once again take to the track for the 26th Annual Arnold Motor Supply 360 Nationals on August 4-6.
General admission will be $15 for adults and free for children ages 12 and under for regular shows throughout the 2016 season. For more information, including a full schedule and special event admission, please visit www.knoxvilleraceway.com, like the track on Facebook and follow @KnoxvilleRaces on Twitter.
Partnership opportunities are available for the 2016 season and special events at the raceway, including the Knoxville Nationals. Contact Kendra Jacobs at kjacobs@spiresportsinc.com or 704-619-9638 for details.