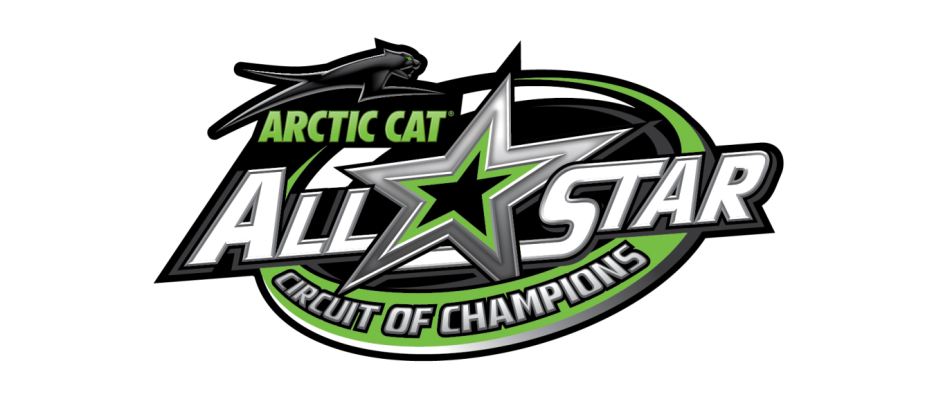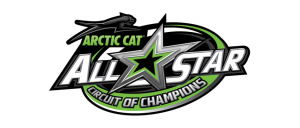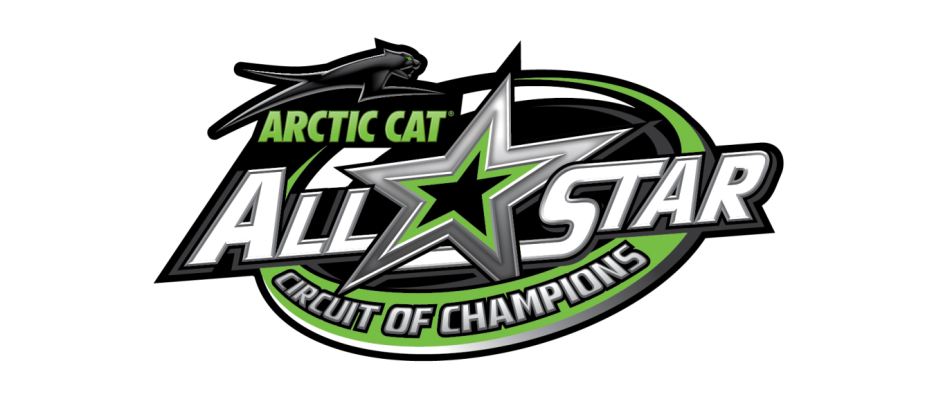 By Tyler Altmeyer
INDIANAPOLIS (May 18, 2016) – After spending the first few weeks of the 2016 point season in areas of Ohio and Pennsylvania, the Arctic Cat All Star Circuit of Champions will now transfer focus toward areas of Illinois and Wisconsin, moving into the Central Time Zone for the first and only time this season. "America's Series" will make a first-ever appearance at one particular Illinois short track during their weekend road trip, followed by a night of head-to-head competition with the Interstate Racing Association (IRA) Outlaw Sprint Series.
The Arctic Cat All Star Circuit of Champions will launch their upcoming road trip with a visit to "The Prairie State" on Friday evening, May 20. Lincoln Speedway in Lincoln, Illinois, will host the Arctic Cat All Stars for the first time in series history, welcoming the region's top sprint car pilots for a shot at $5,000. The inaugural event will feature a complete, full-point program for the traveling All Stars, with many local invaders, including MOWA Sprint Car Series regulars, expected to make an appearance to challenge for the five-digit payday. The Lincoln Speedway invasion will be the first Illinois visit for the Arctic Cat All Star Circuit of Champions since September 10, 2004, when Greg Wilson earned a trip to victory lane at Macon Speedway.
Action will continue on Saturday evening, May 21, at Wilmot Raceway in Wilmot, Wisconsin. The Arctic Cat All Star Circuit of Champions will battle head-to-head with the Interstate Racing Association (IRA) Outlaw Sprint Series during the Fifth Annual IRA/All Star Sprint Challenge, also awarding a $5,000 top prize. Despite Wilmot acting as foreign territory for many of the full-time Arctic Cat All Star travelers on the 2016 roster, the veterans on the tour have prevailed during prior appearances. Dale Blaney, a six-time series champion, has been victorious during the last five Arctic Cat All Star events in the state of Wisconsin, including the last four IRA/All Star Sprint Challenges at Wilmot Raceway. Blaney's most recent victory at Wilmot occurred on July 25, 2015.
American Sports Network cameras will be rolling on Saturday evening at Wilmot Raceway, capturing the first of six, tape-delayed, television events of the 2016 season for the Arctic Cat All Star Circuit of Champions. An official air date for the IRA/All Star Sprint Challenge will be announced at a later date.
"This is an exciting event. We're more than thrilled to bring it back together in 2016," explained Steve Sinclair, IRA Outlaw Sprint Series promoter. "This program is great for the All Stars and for the IRA, combining two, premier touring sprint car groups on one stage for fans to experience. Dale Blaney has been tough to beat. Everyone will be excited to see if he can continue his streak. I just want to thank the entire All Star organization for helping bring this together. We hope to continue this tradition long into the future."
In addition, a special format will be used for the 2016 IRA/All Star Sprint Challenge, utilizing a different qualifying and line-up procedure than standard Arctic Cat All Star programs. The top-48 qualifiers at the conclusion of time trials will be placed into one of four heat races, with all remaining cars placed at the tail of the evening's C-main. Six cars will be inverted in each heat race with five transferring to the 35-lap A-main.  A dash, comprised of the heat race winners and the six fastest cars who transferred through their respective heat race, will determine the first four rows of the main event. A 15-lap B-main will determine the remaining A-main line-up behind the dash cars and heat race transfers.
Defending Arctic Cat All Star champion Dale Blaney stands on top of the current championship standings heading into the weekend doubleheader, holding a 26 point advantage over fellow former series champion Chad Kemenah. Blaney owns two victories on the season, as well as six top-five finishes. The pilot of the GoMuddy.com, CH Motorsports, No. 1 has yet to finish outside of the top-ten during points competition in 2016.
Chad Kemenah owns one main event victory on the season, occurring at Bedford Fairgrounds Speedway, as well as seven top-ten finishes in nine main event starts. Sheldon Haudenschild, also with one victory in 2016, finds himself third in the title race, followed by Cap Henry and the "Texas Traveler" T.J. Michael.
Lincoln Speedway in Lincoln, Illinois, will kick-off activity on Friday evening, May 20, with pit gates opening at 3:00 pm. A mandatory drivers meeting will begin at 5:30 pm, followed by warm-ups at 6:15 pm. Main gates are scheduled to open at 5:00 pm, with racing at 7, sharp. Those seeking additional information should visit Lincoln Speedway live on the Web at www.lincolnspeedwayil.com.
Wilmot Raceway in Wilmot, Wisconsin, will open pit gates for race teams at 12-noon on Saturday, May 21. The mandatory drivers meeting will be hosted at 5:30 pm, followed by warm-ups at 6:15 pm. Racing is scheduled to hit the speedway at 6:45 pm. Those seeking more information should visit Wilmot Raceway online at www.wilmotraceway.com.
Additional Arctic Cat All Star Series Info:
Those seeking additional information regarding the Arctic Cat All Star Circuit of Champions should visit their official online home at www.allstarsprint.com. Series updates and breaking news will be posted regularly on the official Twitter account of the Arctic Cat All Star Circuit of Champions: https://twitter.com/ASCoC. Find full text results from each and every event, as well as an up-to-date schedule, online at www.allstarsprint.com/schedule/.
About the Arctic Cat All Star Circuit of Champions:
All Star Enterprises, LLC, wholly owned by Tony Stewart, d/b/a the All Star Circuit of Champions, is a winged sprint car series. The All-Star Circuit of Champions Sprint Car Series is one of the oldest traveling 410 sprint car organizations and is a staple of grassroots, open-wheel racing.  Formed in 1970 by Bud Miller, the series has largely been considered the first 'outlaw' Sprint Car organization of the modern era. After a 10 year stint as owner of the All Stars, Miller passed control of the series to Bert Emick in 1980; a reign that would continue through 2002. Guy Webb then purchased the series from Emick in the summer of 2002 and served as the series President for the next 12 years.  Motorsports entrepreneur Tony Stewart agreed to terms with Guy Webb to become the sole owner of the original winged sprint car tour in January of 2015.
About Arctic Cat:
The Arctic Cat brand is among the most widely recognized and respected in the recreational vehicle industry. The company designs, engineers, manufactures and markets all-terrain vehicles (ATVs), side-by-sides and snowmobiles, in addition to related parts, garments and accessories under the Arctic Cat® and Motorfist® brand names. Arctic Cat Inc.'s world headquarters is located in Minneapolis, Minnesota. Its common stock is traded on the NASDAQ Global Select Market under the ticker symbol "ACAT." More information about Arctic Cat and its products is available at www.ArcticCat.com.