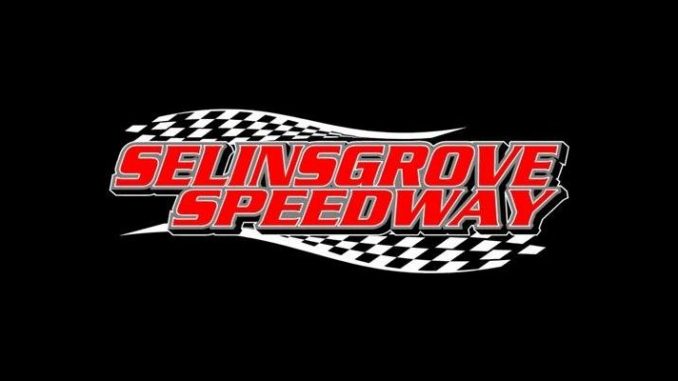 From Selinsgrove Speedway
Selinsgrove, PA — (June 28, 2016) — Selinsgrove Speedway will host the PA Speedweek Finale for 410 sprint cars at 7:30 p.m. this Sunday, July 3, honoring the memory of the late driver-car owner duo of Jan Opperman and Dick Bogar. The 30-lap 410 sprint car feature will pay $5,000 to win and $400 to start. Track gates will open at 5:30 p.m.
The 305 sprint cars and pro stocks will compete in 20-lap and 15-lap main events, respectively, to round out the three-division racing card this Sunday. The rain date, if needed, will be Monday, July 4 at 7 p.m.
Since 2005, the Opperman Memorial has been run in conjunction with the PA Speedweek Series for 410 sprint cars at Selinsgrove. The inaugural Opperman Memorial was won by Todd Hestor of Middleburg in 2002. Last year's race and the PA Speedweek championship went to Stevie Smith of Broken Arrow, Okla.
Selinsgrove Speedway is where Opperman won the most races—19 in a sprint car—and where he clinched his only track championship in 1973. In 1974 and 1976 he qualified for the Indianapolis 500 and then returned to Pennsylvania to race sprint cars. He suffered a career-ending injury in a URC-sanctioned sprint car race in 1981 at the Jennerstown Speedway. Opperman died in 1997 at the age of 58.
Bogar is credited with recruiting Opperman to turn the wheel on what would be become one of the most famous sprint cars in the history of the sport – the Bogar No. 99. The Bogar family name has a long heritage with the historic Snyder County half-mile oval. It was the Bogar Lumber Company that supplied the lumber to build the track's current covered grandstand. Bogar passed away in 2014 at the age of 86.
In April, Danny Dietrich of Gettysburg won the All Star Circuit of Champions Ray Tilley Classic and most recently Greg Hodnett of Spring Grove scored the win in the June Friday Night Lights 410 sprint car race at the Snyder County half-mile oval.
Selinsgrove Raceway Park will present the Firecracker Special for go karts at 7 p.m. this Friday, July 1. Track gates will open at 5:30 p.m.
For the latest news, results, and race status, visit selinsgrovespeedway.com or follow us on Twitter and Facebook. The speedway office can also be reached at 570.374.2266.
Purse for 2016 PA Speedweek/Opperman-Bogar Memorial for 410 Sprint Cars (July 3): 1) $5,000 2) $2,000 3) $1,700 4) $1,500 5) $1,400 6) $1,300 7) $1,200 8) $1,100 9) $1,050 10) $1,000 11) $900 12) $750 13) $600 14) $500 15) $450 16) $425 17-24) $400
Admission for Sunday, July 3, 2016: Adults: $20; Students (12-17): $10; Kids 11 & Under: Free; Pit Passes: $30