By Eric Bunn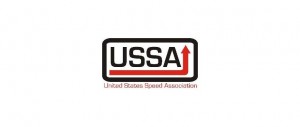 (Lebanon, IN)  The UAW American Made Mel Kenyon Midget Series will hit the high banks of Anderson Speedway this Saturday night.  Anderson has been the site of many of the series best races, with more often than not turn four on the last lap deciding who will be in victory lane.
Predicting a favorite in Saturday's 30-lap feature will be taking a shot in the dark.  In the 2016 season Clayton Gaines, Dameron Taylor, Nick and Kyle Hamilton have all won a feature.  In addition to the four different winners, Trey Osborn and the Huggler brothers, Ryan and Logan, have all been involved in the last lap excitement.  Chase Jones comes to Anderson as the winner of the last two UAW American Made Mel Kenyon Midget Series race at US 24 Speedway and earning his breakthrough pavement victory in a last lap gunfight at the Indianapolis Speedrome last week.
Saturday is Murat Shrine Night and will feature at Shrine parade at 7:30.  The Spectator Gates open at 5, with qualifying at 6 and racing at 8.  Joining the UAW American Made Mel Kenyon Midget Series will be the McGunegill Engine Late Models, VROA Modifieds and the VCTS Pro Compacts.