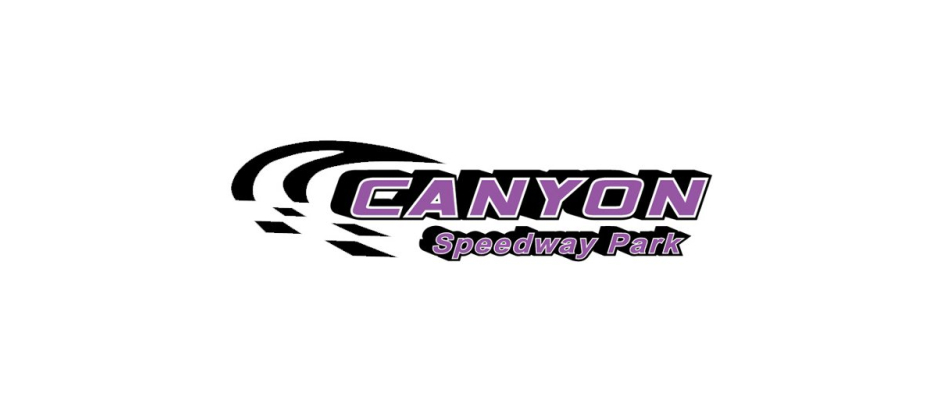 By Lonnie Wheatley
PEORIA, Ariz. (October 1, 2016) – R.J. Johnson is certainly no stranger to victory lane at Canyon Speedway Park.
A frequent victor among the USAC Southwest Sprint Car ranks, the local ace protected his home turf by besting Saturday night's 30-lap USAC/CRA Sprint Car feature event to put an exclamation point on the 16th Annual Sands Chevrolet USAC Hall of Fame Classic atop the 1/3-mile clay oval.
While Johnson enjoyed his first win among the non-wing 410-ci ranks of the year, weekend sweeps were otherwise the order of the night with George Fronsman (IMCA Stock Cars), Shon Deskins (Micro Sprints) and Brenden Priest (Mod Lites) each finishing off the double.
After Jake Swanson topped Friday night's USAC/CRA Hall of Fame Classic opener, R.J. Johnson became the second first-time winner of the year by pacing the final nine rounds of the feature event aboard Bobby Martin's Weiler Farms/Pecon Builders No. 51 Sherman-chassis after Max Adams paced the opening 21 rounds from the pole position.
Johnson raced to the stripe ahead of Austin Williams with Richard Vander Weerd, current USAC/CRA points leader Damion Gardner and Mike Spencer as Adams slipped to sixth in the closing laps.
In Allscapes IMCA Stock Car vs. SCRA Stock Car action, George Fronsman rallied from seventh to finish off a weekend sweep and run his season win total to 13 triumphs ahead of Nate Warren, Vance Honea, Robert McClelland and Brian Hatlestad.
Shon Deskins charged from the third row outside to best the Micro Sprints again ahead of 17th-starter Mason Keefer and Tyler Merrill while Brenden Priest raced from eighth to sweep the weekend as well in Wester Mod Lite competition in front of John Priest and Brad Weiss.
The 2016 slate of action at Canyon Speedway Park wraps up on Saturday night, October 22, with the Hank Arnold Memorial featuring the USAC Southwest Sprint Cars along with Allscapes IMCA vs. SCRA Stock Cars, Scottsdale Muffler & Automotive IMCA Hobby Stocks vs. Renegades, Micro Sprints and Dwarf Cars.
Canyon Speedway Park
October 1, 2016 – 16th Annual Sands Chevrolet USAC Hall of Fame Classic Results
USAC/CRA Sprint Cars:
QUALIFYING: 1. Richard Vander Weerd, 10, Vander Weerd-13.668; 2. Jake Swanson, 92, Sertich-13.766; 3. Matt Rossi, 02, Rossi-13.767; 4. Mike Martin, 16, Martin-13.816; 5. Damion Gardner, 4, Alexander-13.828; 6. Austin Williams, 2, Jory-13.863; 7. R.J. Johnson, 51, Martin-13.865; 8. Mike Spencer, 4S, Gansen-13.875; 9. Ronnie Gardner, 12, Allen-13.894; 10. Max Adams, 5M, Adams-13.929; 11. Tommy Malcolm, 5X, Napier-14.003; 12. Michael Curtis, 45C, Turner/Wheeler-14.043; 13. Brody Roa, 91R, BR-14.176; 14. Charles Davis Jr., 50, Massey-14.182; 15. Josh Pelkey, 12A, Allen-14.206; 16. Logan Williams, 5, Jory-14.213; 17. Chris Bonneau, 78, Bonneau-14.227; 18. Cody Williams, 44, Jory-14.237; 19, Chris Gansen, 4G, Gansen-14.253; 20. Tye Mihocko, 05, Mihocko-14.678; 21. Matt Lundy, 98, Lundy-15.101; 22. Tanner Grau, 34, Team AZ-15.462.
FIRST HEAT: (10 laps) 1. Roa, 2. Johnson, 3. L.Williams, 4. Adams, 5. Vander Weerd, 6. Martin, 7. Gansen, 8. Grau. NT
SECOND HEAT: (10 laps) 1. Davis, 2. Spencer, 3. D.Gardner, 4. Malcolm, 5. Bonneau, 6. Swanson, 7. Mihocko. NT
THIRD HEAT: (10 laps) 1. Curtis, 2. A.Williams, 3. Pelkey, 4. Rossi, 5. R.Gardner, 6. Lundy. NT
FEATURE: (30 laps) 1. R.J. Johnson, 2. Austin Williams, 3. Richard Vander Weerd, 4. Damion Gardner, 5. Mike Spencer, 6. Max Adams, 7. Mike Martin, 8. Charles Davis Jr., 9. Josh Pelkey, 10. Logan Williams, 11. Jake Swanson, 12. Ronnie Gardner, 13. Michael Curtis, 14. Tye Mihocko, 15. Chris Gansen, 16. Matt Lundy, 17. Tanner Grau, 18. Brody Roa, 19. Tommy Malcolm, 20. Matt Rossi, 21. Cody Williams, 22. Chris Bonneau. NT