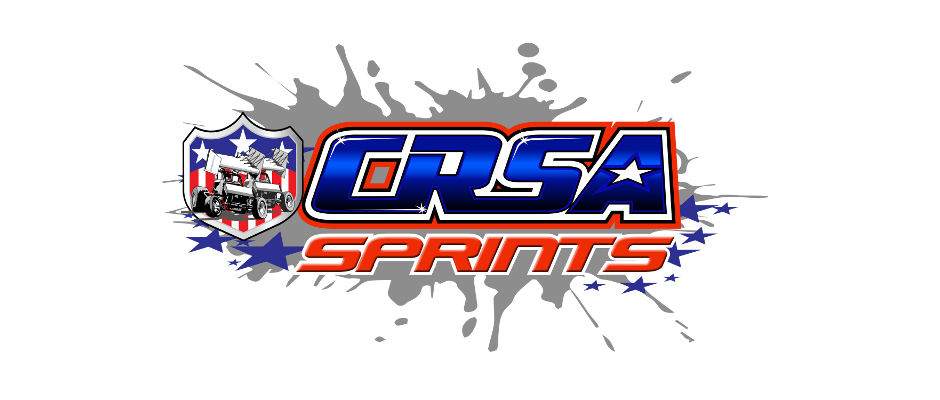 From Bob Stanhope
The CRSA Sprints will return to the Orange County Fair Speedway this Saturday to close out their 2016 racing season. There were four different winners at OCFS this year, including one to Mother Nature. Eddie Strada, Tyler Jashembowski, and Brian Krummel drove through Victory Lane with the CRSA Sprints this season and will be hunting to add a win to their total.
Orange County is hosting the 55th Annual Eastern States Weekend with three days of racing action ahead. The race for the CRSA Sprints is a Saturday daytime event. Fans and drivers will want to set the alarms early for this one. The driver's meeting is scheduled for 11:00am. Hot Laps will follow very shortly thereafter. A complete schedule of the day's events is available on the official OCFS website at www.orangecountyfairspeedway.net. The winner of the CRSA Sprints A-Main will pocket $1000 for the effort and bragging rights until next season.
There will be a Pill Draw to place drivers into heat groups. Group time trials will set the heat races. At the conclusion of the heat races, the overall fast timer will draw a 4, 6 or 8 inversion pill for the "A" main line up. Everyone else will be heads-up from their heat finishes. The series will green flag a field of 24 cars strong for the "A" main.
Saturday's race will be $1000-to-Win event. The remainder of the purse will be paid as follows: 2nd – $600, 3rd – $350, 4th – $300, 5th – $250, 6th – $225, 7th – $200, 8th – $190, 9th – $180, 10th – $175, 11th – $170, 12th thru 22nd – $165, Provisionals (2) – $150.
Gates open at 8:00am on Saturday the 22nd.
For more information about the Super Gen Products CRSA Sprints featuring Champion Power Equipment, visit crsasprints.com or follow us on Twitter and Facebook.
-END-