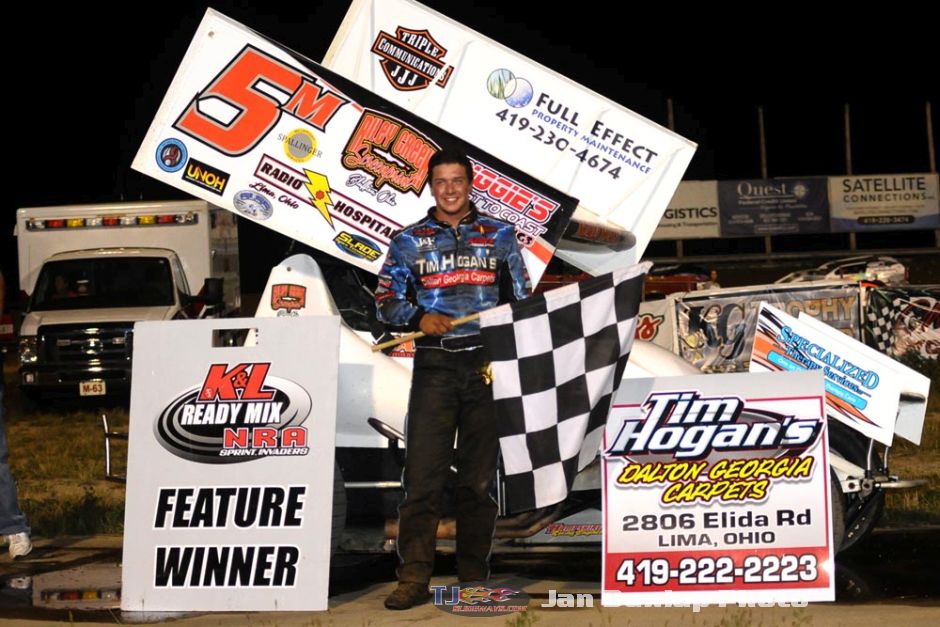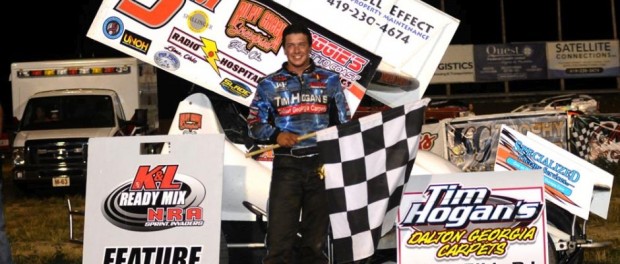 From Fully Injected Motorsports:
ELIDA, Ohio (October 20, 2016) – For the first time in his young career, "Mad Max" Stambaugh will have the opportunity to hit the road full-time; joining Ray Marshall Motorsports in 2017 for a full out excursion with the Arctic Cat All Star Circuit of Champions. Stambaugh will join the best of the best of the Northeast and Midwest during his upcoming travels, ultimately chasing rookie honors with the Arctic Cat All Star Circuit of Champions, as well as a first-ever visit to Arctic Cat All Star victory lane.
"This is very exciting. I'm not even sure what to say. I can't thank Ray Marshall and his team, Brady Shull and Josh Reese, enough for this opportunity. They are a very hard working race team and I'm more than excited to be a part of it," Max Stambaugh explained. "It's going to be a lot of fun. We have a few months to get ourselves prepared and ready to go. I think we have what it takes to be more than competitive. Ray Marshall does an excellent job providing his team with the tools and the equipment needed to be successful. I plan to take full advantage of that and work to get us up front as much as possible."
Ray Marshall Motorsports will celebrate 10 years of competition during their All Star campaign in 2017, continuing a long-standing, competitive tradition that has seen success in the wing and non-wing ranks, as well as in the 360ci and 410ci divisions. As an owner, Ray Marshall has one recent Arctic Cat All Star win to his credit; scoring $5,000 at the Butler Speedway near Quincy, Michigan, on August 22, 2015. Despite moving the majority of his focus toward Arctic Cat All Star competition during the upcoming season, Ray Marshall will still field a non-wing program during select events.
Max Stambaugh will enter his rookie campaign with the Arctic Cat All Star Circuit of Champions with a pair of successful seasons to his credit which included back-to-back NRA "360" Sprint Invaders championship runner-up finishes in 2015 and 2016. The Elida, Ohio, native earned a combined total of seven victories during his last two seasons; three during 410ci competition and four during 360ci competition.
Included amongst his recent successes, Stambaugh teamed with the Ray Marshall Motorsports, Buckeye Machine and Fabricators, Fastenal of Kenton, DPI Ink graphics, Hempy Water, Lima Powder Coating, Blue Room, No. 33M entry for six starts in 2016, highlighted with five top-ten feature finishes. Most recently, the Stambaugh/Marshall duo finished ninth against the Arctic Cat All Star Circuit of Champions during the Four Crown Nationals at Eldora Speedway, hard-charging ahead from 21st on the starting grid. There were 37 cars on hand.
"We haven't made too many starts together, but we were good in each one. That says a lot about our potential, " Stambaugh explained about his time with Marshall Motorsports in 2016. "We still have some things to work on, but they are all pretty routine. The biggest thing is figuring out where we are comfortable with the car. I don't think it will take us long to find that comfort level. I'm excited to hit the road and visit new race tracks. Gaining experience is only going to benefit us as a team and me as a driver. I'm ready to get started!"
The Arctic Cat All Star Circuit of Champions hosted nearly 50 events in 2016, visiting areas all across the east coast stretching from Florida to Upstate New York, as well as areas throughout the Midwest stretching from Ohio to Illinois and Wisconsin. The 2017 Arctic Cat All Star campaign will be announced in the coming weeks.
Fans can keep up with Max Stambaugh during his entire campaign right here at www.fullyinjected.com, as well as at www.maxstambaugh.com. Follow 'Mad Max' on all of the available social networks including Twitter: @MaxStambaugh5 and Facebook: Here! Those seeking additional information regarding Ray Marshall Motorsports should visit the team live on the Web at www.raymarshallmotorsports.com.