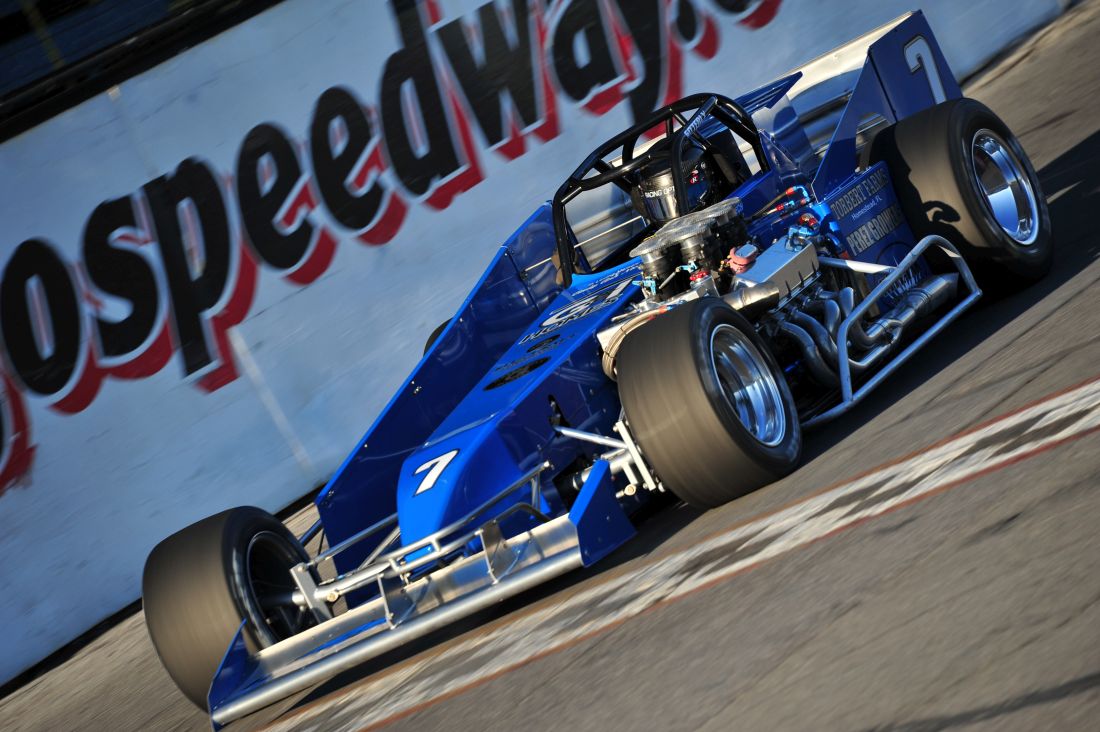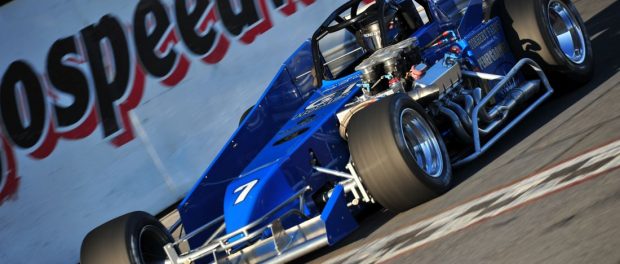 From Dan Kapuscinski
OSWEGO, N.Y. (October 26, 2016) – John Nicotra Racing's Oswego Speedway Novelis Supermodified driven by 7-time Speedway champion Otto Sitterly will appear at the SEMA Show at the Las Vegas Convention Center in Las Vegas, NV November 1-4.
The SEMA Show is the premier automotive specialty products trade event in the world. It draws the industry's brightest minds and hottest products to one place, the Las Vegas Convention Center. In addition, the SEMA Show provides attendees with educational seminars, product demonstrations, special events, networking opportunities and more.
The Nicotra Racing Supermodified fleet has won six Oswego Speedway track championships and four Budweiser International Classic titles with Sitterly behind the wheel.
Sitterly, who has racked up a total of 36 non-wing Supermodified victories at Oswego, finished third in the 2016 Novelis Supermodified championship along with a third place run in the season ending Budweiser International Classic 200.
Two-time and defending ISMA Supermodified champion Dave Shullick Jr. and Indianapolis 500 veteran Davey Hamilton are part-time drivers for the Nicotra Racing effort and finished fourth and fifth respectively in the 2016 Budweiser International Classic.
Oswego Speedway returns to action on Saturday, October 29 featuring the Race of Champions 250 for the Race of Champions Asphalt Modified Series.
Pit gates are scheduled to open on October 29 at 10:30 a.m. with grandstand gates opening and hot laps starting at 12:30 p.m.
Racing will resume with any additional qualifying events to be run beginning at 2 p.m.
Main events will follow with the 66th annual Race of Champions 250 scheduled to take the green at approximately 3:30 p.m.
Included in those remaining main events will also be Oswego Speedway's Small Block Supermodifieds.
Following Race of Champions Weekend Oswego Speedway's season will officially come to a close with the Speedway's Championship and Hall of Fame Banquet at the Lake Ontario Event and Conference Center on Saturday, November 5, which is a part of the Best Western PLUS/Quality Inn and Suites complex in Oswego.
The night's festivities will begin with a cocktail hour tentatively set at 6pm, with a buffet style dinner and awards to immediately follow.
Tickets for the event are available for $45 and can be purchased at the Oswego Speedway box office by calling (315) 342-0646 or by stopping into the office between 9am-4pm Monday through Friday.
Event tickets must be purchased by October 31, as there will not be any tickets available at the door.
Discount hotel rates are available for those attending the Speedway banquet at both the Best Western ($119) and Quality Inn ($109) hotels.
The Best Western can be reached by phone at (315) 342-4040 and the Quality Inn at (315) 343-1600.
For more information on Oswego Speedway visit online at www.oswegospeedway.com or LIKE on Facebook at www.facebook.com/OswegoSpeedway or FOLLOW on Twitter @OswegoSpeedway. Those interested in Speedway video programming online can subscribe to the Speedway's YouTube Channel, 'OswegoSpeedwayOnline'.