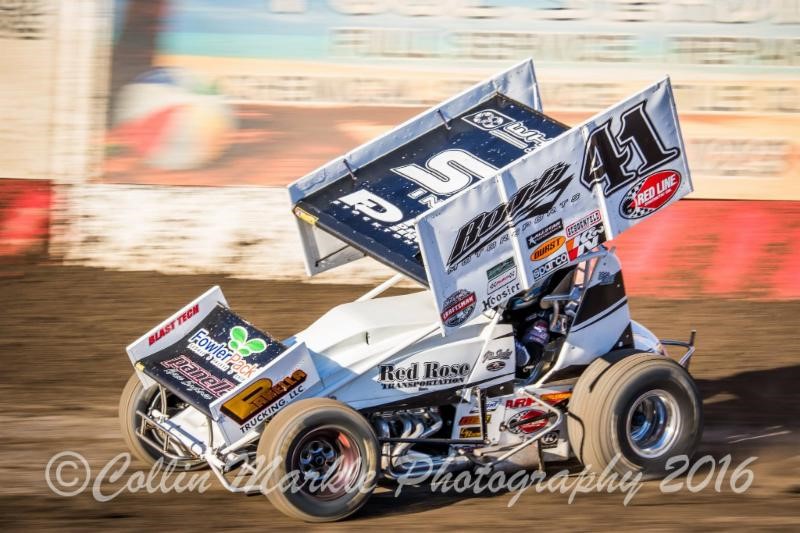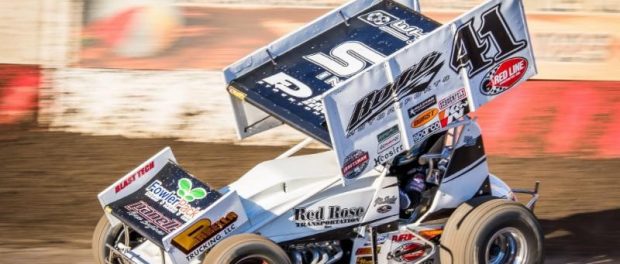 From Inside Line Promotions
STOCKTON, Calif. (Nov. 7, 2016) – Giovanni Scelzi capped his first season in a sprint car by earning a top-10 finish and the Hard Charger Award last Saturday at Stockton Dirt Track during the Civil War Sprint Car Series portion of the 33rd annual Tribute to Gary Patterson.
"It was a lot of fun," he said. "It was definitely the fastest place I've been to. The track was glass slick from the beginning of the night. We were good in hot laps, but we fought some tuning issues with gearing."
Scelzi opened the event, which was his first at the track and which featured approximately 50 drivers, by qualifying 10th quickest in his group. That lined him up on the inside of the third row for a heat race. Scelzi picked up a position to finish fourth and lock himself into the 18th starting position for the main event.
"The track was starting to take rubber in the heat races," he said. "They tilled it up and it didn't widen out in my feature. Everyone that tried to move around got passed. I took my time and was patient. It was a fight for who could run the bottom the best. With about 10 laps to go everyone got spread out and we rode around the rest of the race in 10th."
Scelzi's charge from 18th to 10th earned him his 23rd top 10 of the season. Here is a link to watch the feature: https://youtu.be/0zieHXIWLLE.
"It was a new car, new engine and new race track for me," he said. "It was good to roll out and be that strong with a 50-car field. If you look at the big picture it was a good weekend.
"I want to thank Larry Moles and Southern Pacific Farms for loaning us an engine as well as everyone who helped the team. It was a great ending to the season."