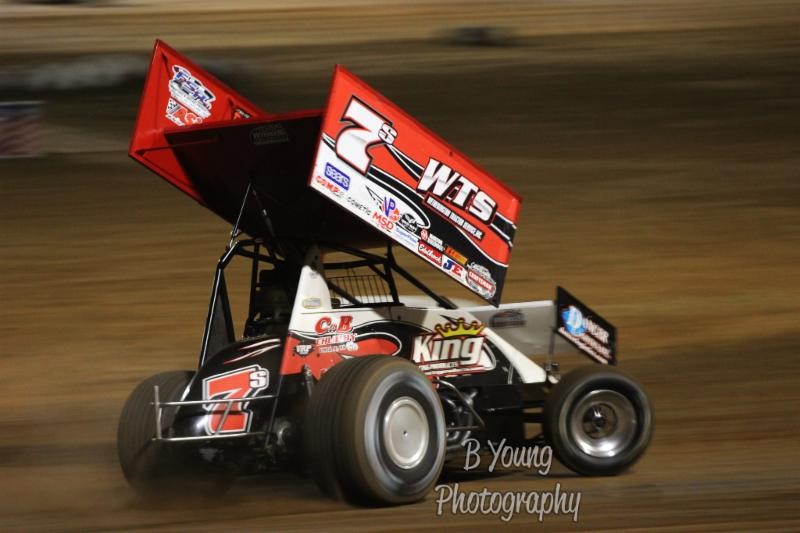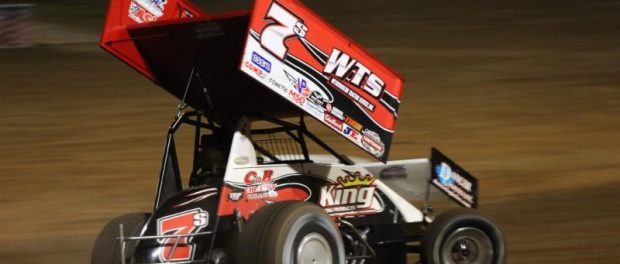 From Inside Line Promotions
LITTLE ROCK, Ark. (Nov. 7, 2016) – Jason Sides had to dodge quite a few near wrecks last weekend during the 29th annual COMP Cams Short Track Nationals presented by Hoosier Tires.
"I felt like this year we had a target on our back," he joked. "Every time we went out we were almost crashed or into some melee. It was wacky."
The action began at I-30 Speedway last Thursday when Sides was nearly involved in multiple crashes during the first lap of the opening heat race.
"We went from third to first to fifth in one lap," he said. "It didn't go as planned."
Sides rebounded to finish third before he maneuvered from eighth to fourth place in a qualifier. That locked him into the 14th starting position for the main event.
"The first night the track was kind of wet and rough," he said. "We made some passes. I felt pretty good about it. In the feature we just didn't get going as well as we wanted."
Sides picked up a handful of positions and he battled for a top 10 before finishing 11th.
He returned to the quarter-mile oval on Friday for Round 2 of the event. Sides powered from seventh to third place in a heat race before he placed fifth in a qualifier. That relegated him to a B Main, which Sides won to lock into the 15th starting position in the A Main.
"They tilled the track to help it out," he said. "They thought it may keep it from getting rubbered up. We ended up tightening the car up a lot. We got going pretty early before the rubber. Then we really struggled because you tightened the car up to make it work on the slick track and now you have a really, really tight car in the rubber."
Sides held on for a 12th-place result.
The weekend concluded on Saturday with Sides winning a heat race from the pole position. He then finished second in a B Main to lock into the 17 th starting position for the main event.
"We had moved forward and I think we were up to 10th or 11th," he said. "I lost brakes so I rode around. I was hoping for a red flag to give us a chance to fix it. I got lapped. Without brakes and being a lap down I didn't want to take a chance of tearing up my equipment or anyone else's so I pulled off early."
Sides was credited with an 18th-place finish.