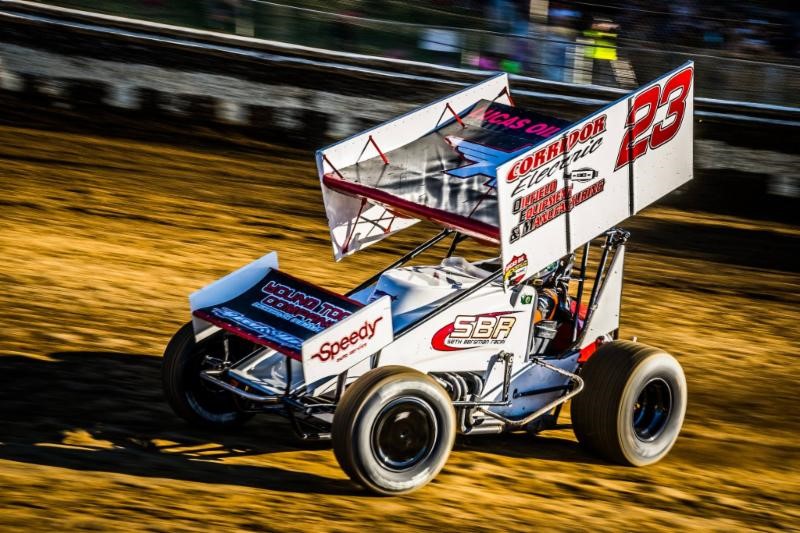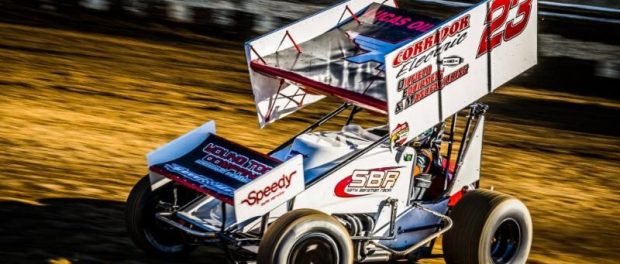 From Inside Line Promotions
SAPULPA, Okla. (Nov. 8, 2016) – Seth Bergman is riding a wave of momentum into his season finale this weekend.
Bergman will wrap up the 2016 campaign this Friday and Saturday at Cocopah Speedway in Somerton, Ariz., with the Lucas Oil ASCS National Tour following a pair of podium finishes last weekend during the Fall Fling at Creek County Speedway.
The action began on Friday when Bergman maneuvered from sixth to third place in a heat race before advancing from fifth to third in a qualifier. That ranked him fourth in overall points out of more than 40 competitors and lined him up on the outside of the second row for the main event.
"We put ourselves in a position to win the race through strong performances in the heat race and qualifier," he said. "We weren't perfect in the main event and didn't catch a break like we would have needed to win, but it was great to battle up front all race and get ourselves locked into Saturday's show."
Bergman competed for a podium position throughout Friday's main event before he posted a third-place result, which locked him into the feature redraw for the finale on Saturday.
"We drew the No. 3 to start the race third," he said. "I moved around the track throughout the feature trying to find an edge, but the guys up front ran good laps and I had to settle for third. It was a big accomplishment to come back out here on the road after taking a month off and to finish with two podiums."
Bergman placed third for the second straight night to give him nine top fives with the ASCS National Tour this season. That's tied for fifth most in the series.
He is hopeful that momentum will continue this weekend at Cocopah Speedway.
"We've had some good runs there, but haven't posted a win yet," he said. "Our goal for this weekend is to win. I can't think of a better way to cap the year."