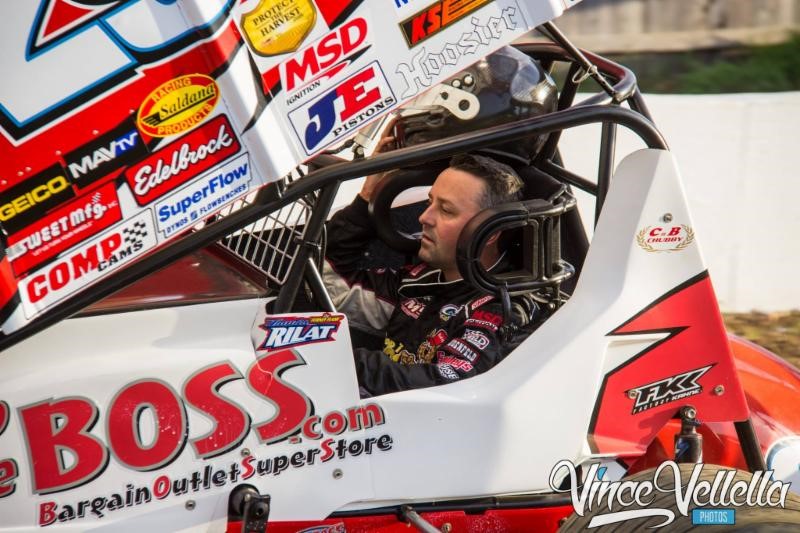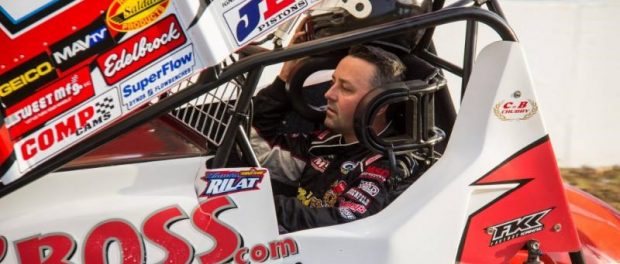 From Inside Line Promotions
FORNEY, Texas (Nov. 8, 2016) – Travis Rilat's biggest highlight of the 2016 season came in his first race of the year.
Rilat maneuvered to his third straight victory at the Tyson Perez Memorial, which is an event held in Australia each February that honors his longtime friend who passed away in 2010.
"It's a long trip over there for one race each year, but it's certainly worth it when you can compete for the win," he said. "We've won three years in a row and I want to keep that streak going as long as we can."
Rilat added six podium finishes throughout the 2016 season, including a runner-up result on May 6 at Heart O' Texas Speedway in Waco, Texas.
"Races are getting harder and harder to win each year," he said. "Everyone has the best equipment and drivers are running more races so in order to keep up you need to be racing every weekend. With the success of my business and the time I want to spend with my family I don't run as many races each year as I have in the past. I would have liked to pick up a few more wins this year, but it wasn't in the cards."
Rilat was still competitive nearly every time he hit the track. In addition to his seven total podiums, Rilat scored his first top 10 with the World of Outlaws Craftsman Sprint Car Series in four years in September while driving for Richard Saumure at Skagit Speedway in Alger, Wash.
"I want to thank Frenchie for the opportunity to race for him again this year," Rilat said. "We are both very competitive and want to win every race. Although we didn't get to Victory Lane we put together some great races. I also want to thank all of our great sponsors and partners for supporting our teams."
Rilat finished the season with at least one podium in three different countries for three different teams as he won in Australia driving for George Smetona with Phil Seymour serving as the crew chief, placed third – twice during the famed Gold Cup – in Canada driving for Saumure and added multiple top threes in the United States while piloting his own sprint car.
Rilat is slated to open the 2017 season next February in Australia, where he is looking to score his fourth consecutive triumph during the Tyson Perez Memorial.