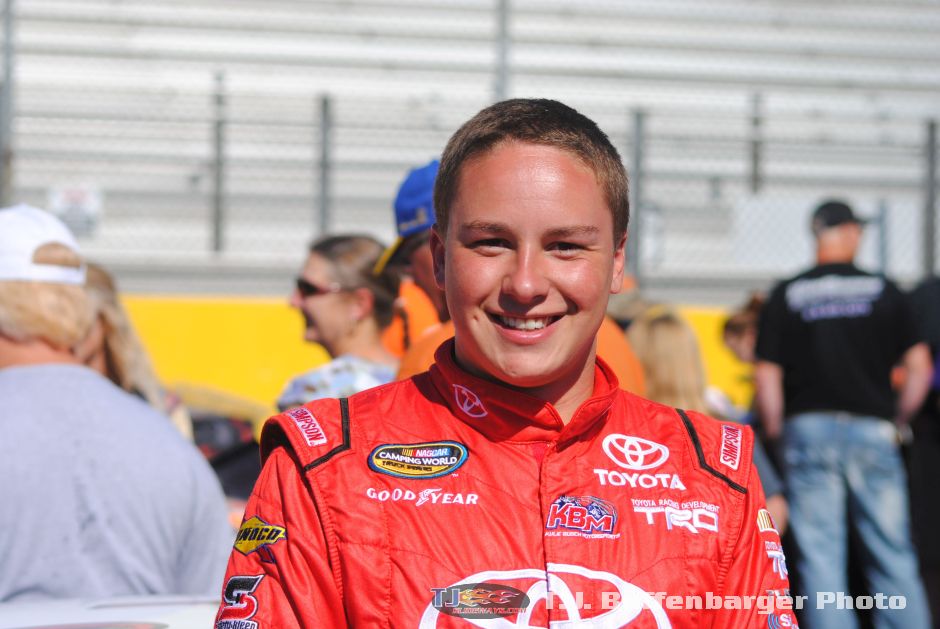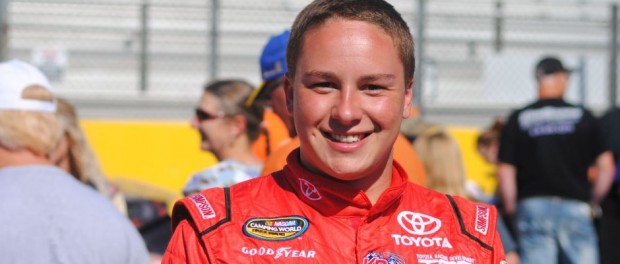 By T.J. Buffenbarger
Bell vying for a championship tonight…
I've often made mention on social media and in this space about not watching NASCAR racing on Sundays because I am content reading the box scores and finding out how the drivers coming out of sprint car racing did in the event. This weekend could be an exception though starting tonight with Christopher Bell racing for a championship.
Bell has been on the rise over the past several seasons catching the eye of Toyota's racing higher ups and eventually working his way into a full time NASCAR Camping World Truck Series ride with Kyle Busch Racing. Bell has taken that opportunity and put himself in position to win a championship tonight.
Bell's on track skills always came across a little differently to me than many of the other up and coming stars of his same age. While others have great talents to put cars in places others can't Bell's style always came across to me as one of the smoothest I've seen out of the younger drivers.
Crew members I asked about working with Bell noted the quality of the feedback he gives to the crew working on his car. While a lot of drivers believe they give good feedback, what they feel or explain does not work with the adjustments that need to be made. Crew members that have worked with Bell told me the things he tells them are exactly what they need to make the car better.
Interacting with Bell for various stories on this website I can tell you he's about as humble and nice of a kid as you would hope to meet in this sport. Don't let that friendly demeanor fool you though as Bell has the confidence and drive needed to make it in the upper echelons of racing.
No matter what the result is tonight for Bell its clear he is well on his way up the NASCAR ladder.
National Sprint League's hiatus…
Jeremy Elliott from PennLive.com confirmed Thursday that the National Sprint League is going on hiatus for 2017. If you look at what Tod Quiring has done improvement wise at Jackson Motorplex, their working agreement with Knoxville Raceway and Badlands Motor Speedway for 2017, and 360 version of the NSL closing up shop mid-season last year this was not a difficult one to see coming. It doesn't make sense to promote a sprint car product for someone else to profit from when owning a state of the art facility.
Its rare you can attribute a series going away as a good sign, but when you have facilities like Knoxville, Jackson and Badlands combined with MOWA and World of Outlaws races in the area there are plenty of opportunities for teams that want to race a lot while maintaining high quality opportunities for teams that may just want to compete at one of the facilities.
Other notes…
ASCS and Chili Bowl publicist Bryan Hulbert revealed we should see the first draft entry list for the 2017 Chili Bowl Nationals released on December 1st. 126 entries with 26 Rookies, 19 TBA, 16 A-Feature starters from 97 municipalities across 26 states and 3 countries.
Scotty Martin and Larson/Marks Racing have parted ways. Martin has been the crew chief for LMR the past two seasons.