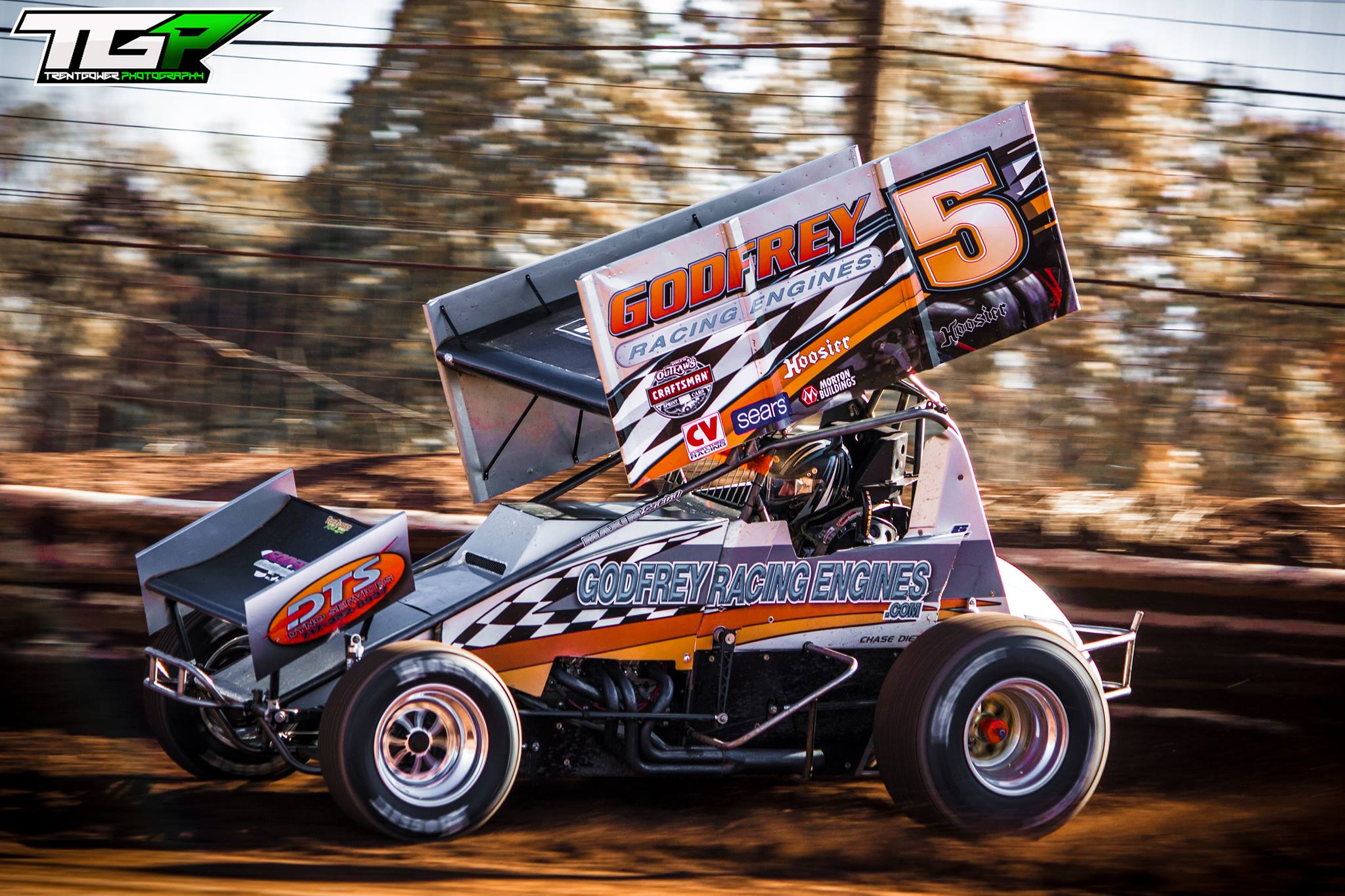 From Fully Injected Motorsports:
YORK, Penn. (November 21, 2016) – Despite the initial uncertainty, Chase Dietz's upcoming season is looking brighter than ever, already planning to chase a 2017 Lincoln Speedway track championship with car owner Troy Godfrey aboard the Godfrey Racing Engines/No. 5G.
Although their time together has been short, the duo has shown success over the past two seasons; earning five 358ci sprint car victories in 2015 between two different Central Pennsylvania tracks, also clinching the 2015 Williams Grove Speedway 358 sprint car track championship. Dietz made select 410ci sprint car starts with Godfrey in 2016, but their 2017 plan to track down a championship will be a first-ever in the 410ci division.
"I can't thank Troy Godfrey and the entire team enough for this opportunity. I wasn't really sure what the plan was going to be for next year, but after talking with Troy again, he presented the idea to race the entire Lincoln Speedway schedule, so automatically I agreed," Chase Dietz said. "2016 was kinda up and down for me. I split time between my own car and the Godfrey car, all after kicking off the year in the '44.' Having a solid game plan entering the new year is a big relief. I'm excited to see what we can do. I think we have a ton of potential."
Chase Dietz has earned two 410ci sprint car victories at the "Fabulous" Lincoln Speedway over the course of his young career; his first in 2015 and his second in 2016.
"Lincoln Speedway has always been pretty good to me. I won my first two 410 sprint features at that track, so that's pretty special," Dietz explained. "I think with the experience that we have and the confidence that we have, we have the potential to be in the chase for a lot of wins next year. We have a long off-season ahead, so we'll work as hard as we can to be a weekly threat at Lincoln."
In addition to their plans to race the entire 2017 Lincoln Speedway schedule, Chase Dietz and Troy Godfrey will also make select visits to Williams Grove Speedway. Those select events will be determined during the next few months.
Race fans can keep up with Chase Dietz during his entire campaign at the official online home of Fully Injected Motorsports – www.FullyInjected.com. Follow Chase on all of the available social networks including Facebook: Chase Dietz Racing and Twitter: Chase Dietz Racing.