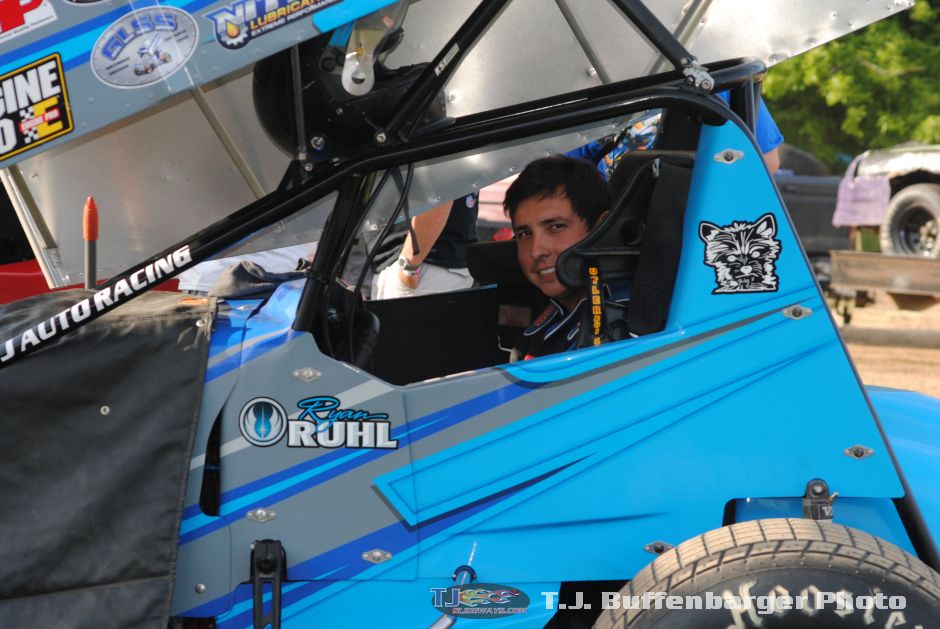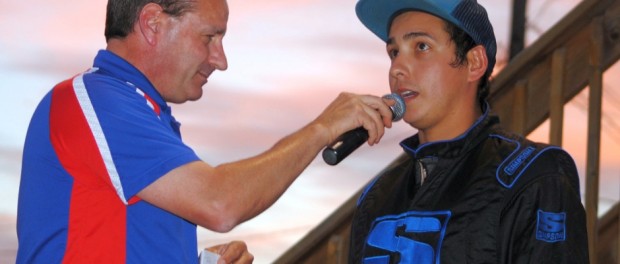 By T.J. Buffenbarger
When the Chili Bowl Nationals entry list comes out later today you will see Michigan's Ryan Ruhl listed for the first time in his career. Ruhl has teamed up with Ken and Lexi Adgate with a Beast chassis that was purchased over the summer and filed the entry in early November.
The Ruhl/Adgate combination goes back to last winter when Ruhl was driving a micro sprint indoors for Adgate at the War Memorial Coliseum Exposition Center in Fort Wayne, Indiana. Adgate had noticed Ruhl's father had made out some flyers and was handing them out to midget teams trying to find a ride for Ruhl for the Chili Bowl.
That got Adgate thinking that he should be the one to take the chance on Ruhl in Tulsa. Over the summer he located and purchased a Beast Chassis. Adgate purchased the car and picked it up the morning of the Great Lakes Super Sprint show at Butler Motor Speedway.
"Ever since then I have been looking for a midget and came across one this summer," said Adgate. "(Ruhl) had no idea until I actually purchased it."
Ruhl didn't find out about it until Adgate revealed the car to Ruhl while at Butler.
"I picked the car up that morning and had it in the trailer with Lexi's sprint car," Adgate revealed referring to his daughter Lexi's sprint car.
Ruhl of course was thrilled with the opportunity and is looking forward to his first effort in Tulsa.
"It's a dream come true to go to the Chili Bowl," said Ruhl. "I am extremely thankful to Ken and Lexi Adgate for letting me race their cars."
Notes:
Our condolences go out to the family of Barry Hyliard who passed away on November 22nd. Barry has been a big part of the sprint car and overall racing scene in the area for a very long time as one of the owners of Carman Safety Lock and Dorer Easy Shifter. Both of Barry's sons, Dustin and Brandon, have been active in sprint cars and other divisions around the state. Barry's obituary is available here.
With the announcement of Baer Field Speedway in Fort Wayne building a ¼-mile dirt track it would seem either SOD, GLSS, or MTS could be logically sprint car programs for that facility. With SOD having a long history with Northern Indiana any of these series could be a nice fit for the new track that is close to the Michigan border.