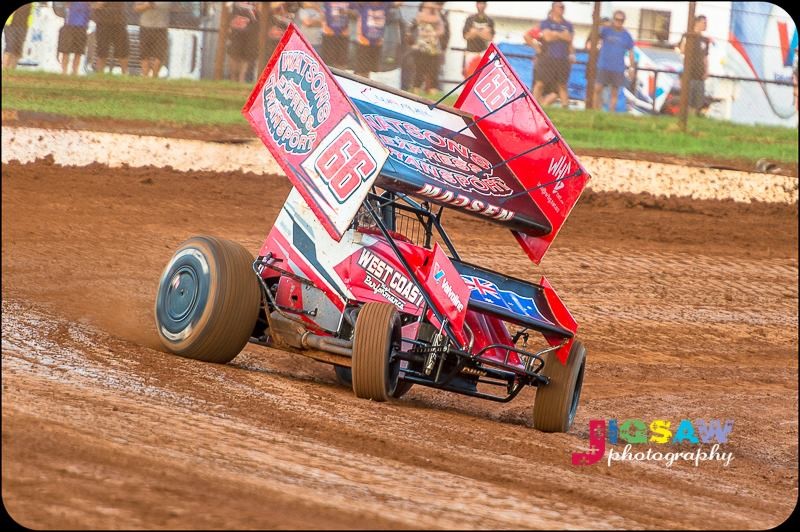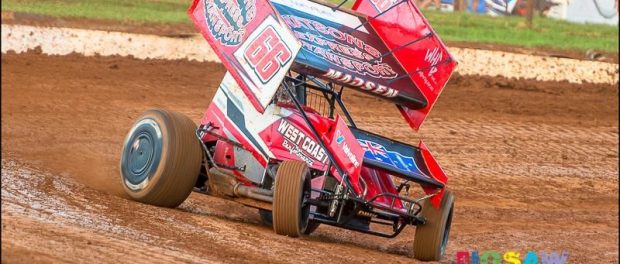 From Peterson Media
Fresh off of a big weekend at the Grand Annual Sprint Car Classic, Ian Madsen and the Watson's Express team ended their Australian season with an historic second place finish at the Australian Championship.
"We came up just short of winning the Aussie title, but the Watson's Express Transport/Valvoline/WA Fuel/West Coast High Performance team sure gave it a valiant effort," Madsen said. "Running second to Kerry is bittersweet sometimes, but it was pretty neat to become the first set of brothers to run first and second."
Timing in eight fastest over during his preliminary night on Friday, Madsen would go on to record a seventh place finish during his first heat race, and pick up the win during his second and final heat.
Lining up in the third row of the feature event, Madsen would make quick work of his of his Australian rivals as he worked into the second spot. Once in second, Madsen would set his sights on the freshly crowned Classic Champion, James McFadden, as he made a couple late efforts to grab the top spot.
Coming up just short, Madsen would settle for the second spot and find himself in a good spot for the Saturday night finale.
Picking up the win during his heat race out of the second row, Madsen would find himself in the third row for the 40-lap feature event. Quickly moving up into the second spot, Madsen would find himself on older bother Kerry's rear bumper during a lap 15 restart.
When the action resumed, the race would get interesting as Madsen was able to power into the lead as he, Kerry, and James McFadden fought hard for the top spot.
With McFadden getting by him, Madsen would slip back to the third spot, until contact between the first and second place cars would move him back up to the second spot.
As the laps clicked off, the younger Madsen brother would look to track down his older brother, but in the end he would settle for second as they became the first sibling to run one-two in the prestigious race.
"What a trip," Madsen added. "I really have to thank Rob and Sandra Watson for this opportunity to come home and race. They have been very supportive of me for the last several years and to run their car was very cool. We won some races, and were in the mix for a few more and we were very strong. My guys worked so hard, and I certainly have to thank them as well."
Ian and his KCP Racing team would like to thank Logan Contractors Supply Inc., Aspen Aire, Team Kline Electric, Royal Flooring, Bobcat, TammyHeckart.com, Quality Traffic Control, Flatrate, Inc., Bergen Paulsen, Coverage Direct, Finer Cuts Lawn and Landscape, Lucas Oil, and Revolution Race Gear for their support this season.