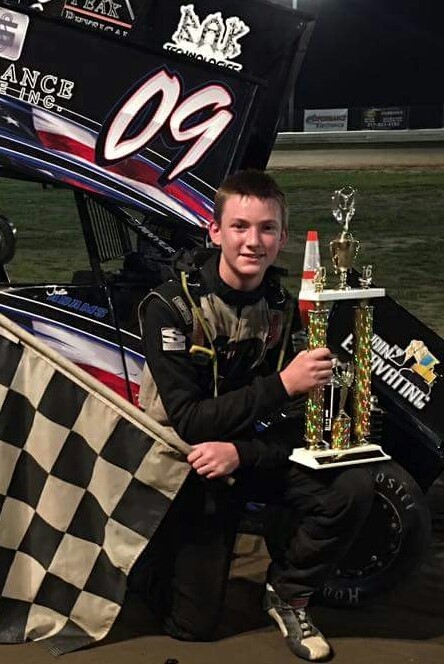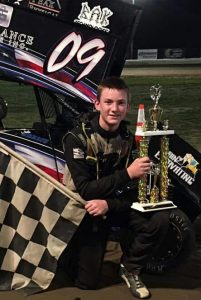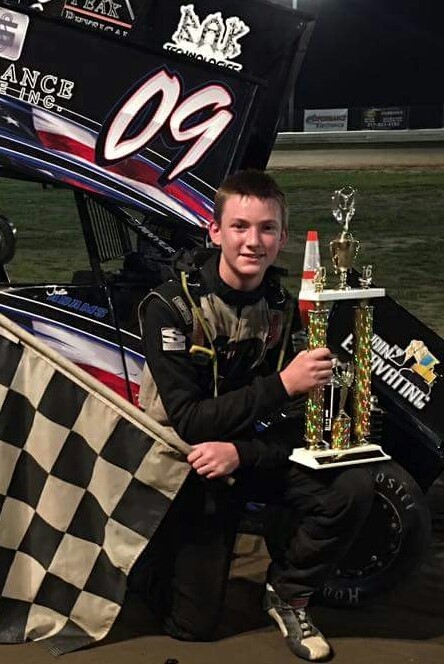 From Inside Line Promotions
GIBSONBURG, Ohio (January 31, 2017) – In his first season behind the wheel of a 600cc micro sprint last year, Justin Adams accomplished what some racers battle for years to achieve.
Adams, who was only 13-years-old at the time, ended his rookie campaign with five feature wins and he earned the Rookie of the Year honor in addition to the track championship at US 24 Speedway in Logansport, Ind.
Now Adams and his parents, Jason and Rebecca, feel confident he is ready to take the next step in his racing career and learn from the best 305ci sprint car drivers in the country as he will race weekly at Attica Raceway Park in Attica, Ohio, and Fremont Speedway in Fremont, Ohio.
"It's like a dream come true," Justin Adams said. "I've wanted to race at these two tracks since I was 7-years-old."
Jason Adams said the plan for Justin to race a 305 sprint car came about pretty quickly. Justin, a seventh-grade honor student, ran quarter midgets for six years and won four track championships on both dirt and asphalt. He had multiple top 10 United States Auto Club (USAC) national rankings to go with his highly successful 600 micro sprint season.
"We reached out to a lot of racing friends and advisors," Jason Adams said. "Justin has always looked up to Craig Mintz and he pushed us in the 305 direction."
Mintz is a 410ci winged sprint car driver from Ohio who got a 6-year-old Justin Adams interested in racing when he handed him a fan club trophy.
"Justin has thousands of racing laps," Mintz said. "I have no doubt he's ready to take the next step in his career. It'll be a big learning curve for sure, but it would be whether he's 14, 15 or 16 so why put it off."
Justin will turn 14-years-old this spring and has already received the best present he could ask for – the approval from both Fremont Speedway and Attica Raceway Park to compete in 2017.
"We bought a car from (Fremont Speedway Promoter) Rich Farmer," he said. "My plan is to start scratch and learn every night. This division has some of the best drivers in the country and I plan to ask a lot of questions. I'm pretty excited that Craig said we could continue to use the No. 09. It's been on every race car we have ever had. Craig has wrapped all my cars and it's an honor that he lets me race the No. 09, too.
"Last year was so amazing. I feel so blessed. It's still kinda hard to believe … like a whirlwind. We had so much fun. I'm just thankful for the support from my dad and mom and all my grandparents and all my amazing sponsors. Most of my sponsors have signed on for the 305 sprint, too. We couldn't go out and do what I love every week if it weren't for them."