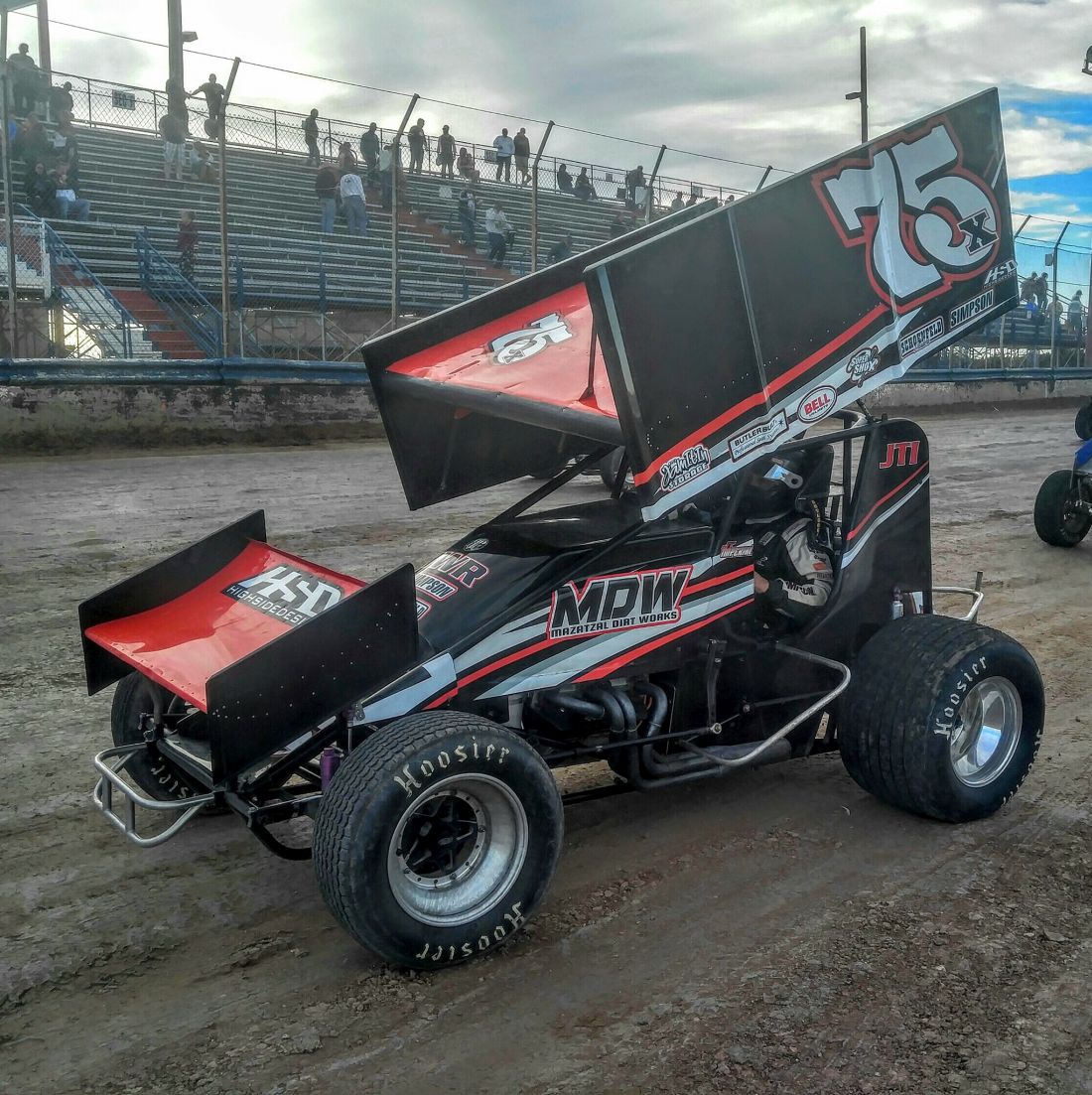 From Inside Line Promotions
TUCSON, Ariz. (February 8, 2017) – The 2017 season couldn't have started much better for Johnny Herrera, who was victorious last Saturday at Wildcat Raceway.
Herrera received a phone call last week asking if he could fill in for J.T. Imperial during the afternoon event. After hopping on a flight and heading into the desert, Herrera said the transition was seamless.
"They are friends of mine and I've known them for a long time," he said. "I sold them a car this winter and he wasn't feeling well so they called me and asked if I wanted to come out. I don't think they changed much of anything from the way the car was last year. It worked out perfect."
Herrera kicked off the race by advancing from fifth to third place in a heat race. That lined him up on the inside of the third row for the 20-lap main event.
"The track had taken rubber during the non-wing show right before us so I knew I had to get to the lead quickly," he said. "The track stayed racy for a few laps. I went to the bottom in turns three and four on the start and it paid off."
Herrera maneuvered into third place on the opening lap before taking over second place on the ensuing lap. A couple of laps later he drove around Rick Ziehl for the top spot and never looked back.
"In turns one and two the best way around there was around the cushion," Herrera said. "I never left that top until toward the end when enough guys had run the bottom so it was starting to get some spotty rubber. The car was pretty good and where I was running in turns one and two I wasn't hurting the tire for the majority of the race. Turns three and four were locked down rubber and you had to be careful not to miss it. I tried to keep the tires underneath me and not spin them."
Herrera said he plans on returning to Wildcat Raceway to drive for Imperial on Feb. 17-18.
"It was good to get some laps in and get that first win," he said. "Hopefully we can go back in a couple of weeks and repeat our success."