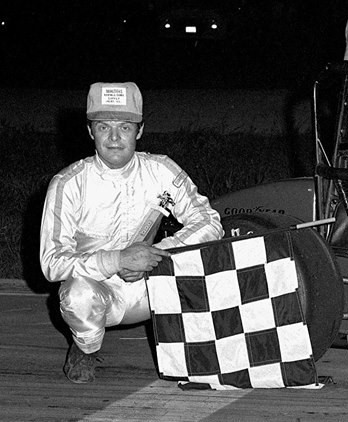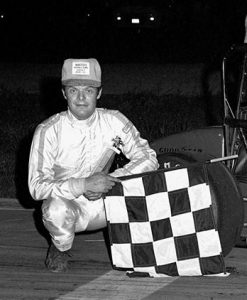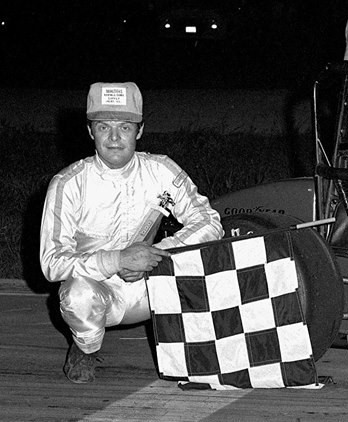 From Stan Kalwasinski
JOLIET, Ill (February 12, 2017) — The 1969 Badger Midget Series Champion Jim McClean, 71, of Braceville, passed away on February 11 after battling several ailments during the past years.
A product of Joliet Central High School, McClean, a friend and protégé of racer, Aaron Willis, began his racing career with the old United Auto Racing Association (UARA) midget group in 1966, which saw him being named the association's "rookie of the year." He finished 21st in his first year in the final point standings in UARA competition, which was noted for its weekly racing at the flat, quarter-mile paved, Joliet Memorial Stadium.
Teaming up with car owner Frank Kater for the 1969 season , McClean captured driving the Badger Midget Auto Racing Association Championship. McClean's season was highlighted by his only career Angell Park Speedway feature victory on July 13, the duo won the Badger crown by 21-points.
He was the ninth ranking driver in USAC midget competition in 1971, driving for Joliet car owner Bob Lockard. McClean scored his first career USAC midget victory at Chicagoland's Santa Fe Speedway on August 27, 1971. He would win two more USAC races during his career – one again at Santa Fe in 1972, driving for Dale Hampson, and one at Illiana Motor Speedway in Schererville, Ind., in 1979 in Lockard's Badger midget.
McClean began to again concentrate his racing efforts with UARA, finishing fifth in the points in 1974 and sixth in 1975. He captured his first UARA career win at the Grundy County Speedway in Morris on July 4, 1975. He added four more UARA victories during the season, including "twin 25" victories at Joliet Memorial Stadium on August 23.
McClean's "bust out" season was 1976 when he finished third in UARA's final standings. He won 12 feature races during the season and was named the "Stadium" champion for 1976, driving for Lockard. The McClean/Lockard combination scored a big win at the Minnesota State Fair Speedway, taking top honors in a 30 lapper on the half-mile paved raceway on September 3, 1976 as McClean wheeled the Will County Auto Wreckers Badger midget to an impressive victory.
McClean notched three more UARA wins in 1978. He set a new track record at Joliet on August 26 with a lap of 14.755 seconds. 1979 saw McClean score two UARA victories, one at Illiana in the Lockard Badger and one at Joliet in Joe Paluga's Badger. McClean's victories at Joliet Memorial Stadium rank him third in all-time wins behind all-time leader Bob Tattersall and Bob Richards. He made a start in USAC Mini-Indy Super Vee competition at the "Milwaukee Mile" also in 1979.
McClean won a pair of Badger sanctioned events in 1983 at Slinger (Wis.) Speedway and Capital Super Speedway (Oregon, Wis.). One of McClean's biggest career victories came in July 1986 winning the World of Outlaws Midget Series (WOOM) event at the Milwaukee Mile topping Bob Cicconi and Joe Corrigan for the victory.
Closing out his racing career, McClean attempted to qualify for several USAC Silver Crown events in 1992. Keeping the history of midget racing alive, McClean restored and owned the old Dale Hampson/ reddish orange Konstant Hot Special, Kurtis Kraft midget No. 28.
Services will be held on Wednesday, February 15, 2017, from 3 p.m. until 8 p.m. at the Baskerville Funeral Home, 700 E. Kahler Road, Wilmington, Ill. One of the best in Chicago area midget racing is gone. Rest in peace, Jim McClean.