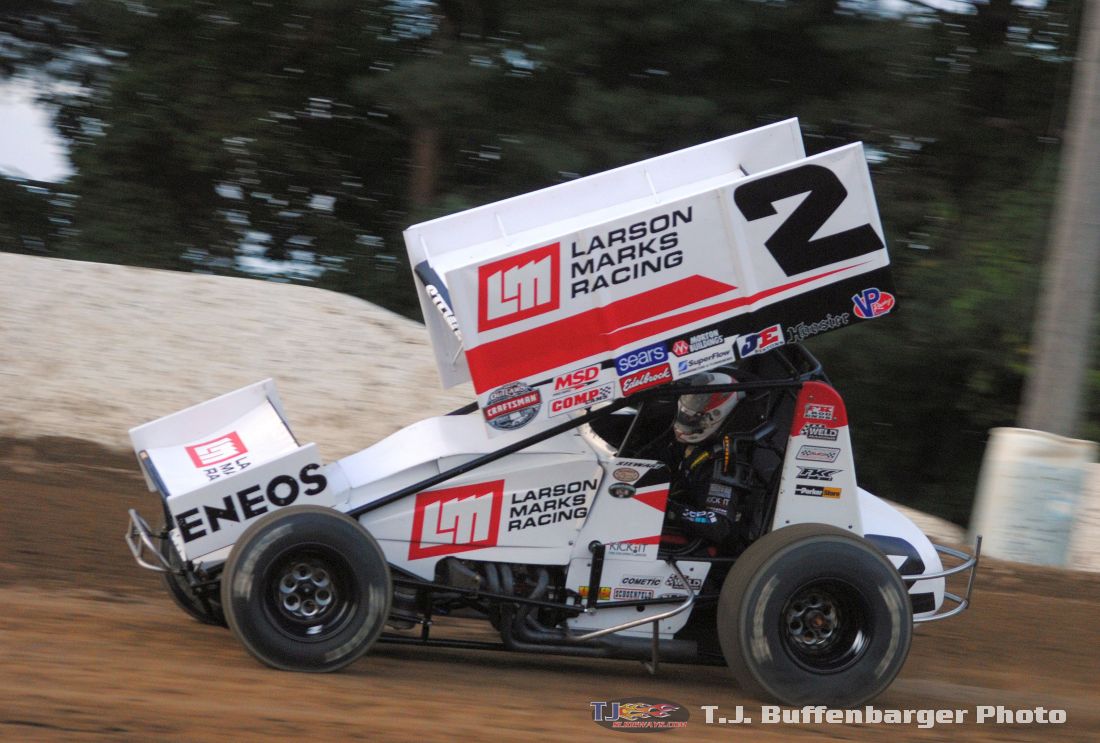 From Spire Sports & Entertainment
FLORIDA IN FEBRUARY: Shane Stewart and the Larson Marks Racing crew are ready to get the ball rolling for the 2017 season starting this week at Volusia Speedway Park in Barberville, Fla. The team will compete in a pair of Arctic Cat All-Star Circuit of Champions events on Wednesday and Thursday, before kicking-off the first of three World of Outlaws Craftsman Sprint Car Series events starting on Friday.
LAST YEAR AT VOLUSIA: In 2016, Stewart kicked off the season earning eighth and 20th place finishes respectively with the All-Stars. After running into some bad luck resulting in a 21st place finish on Friday with the World of Outlaws, Stewart earned two top-10 finishes on Saturday and Sunday with fifth- and seventh-place efforts respectively.
NEW SEASON, NEW CREW CHIEF: Larson Marks Racing welcomes Bob Curtis back to the fold this season. Curtis was with LMR in its inaugural season, but returns as a crew chief this time around. He has also worked with Stewart in the past at Rudeen Racing, a sprint car team based out of Washington.
LARSON ON CURTIS' RETURN: "Absolutely everybody who works on the World of Outlaws tour is an exceptionally hard worker," stated Larson, "but there's nobody that works as hard as Bob. He doesn't have much of a background in terms of being a crew chief, but he's been around so long and has been with so many top teams. I'm hoping between his and our notebooks he can take that next step and make our race cars even faster."
LARSON MARKS RACING OWNERS: Larson Marks Racing is co-owned by NASCAR Monster Energy Cup Series driver Kyle Larson and Weathertech SportsCar Series driver Justin Marks. Marks also owns GoPro Motorplex in Mooresville, N.C.
LARSON MARKS RACING TEAM: The Larson Marks Racing team is led by crew chief Bob Curtis of Warrensburg, Mo., with Andrew Seamans from Syracuse, N.Y., and Heath Moyle of Middleburg, Penn.
CONNECT WITH LMR: For more information about Larson Marks Racing, including apparel, please visit www.larsonmarksracing.com, follow @LarsonMarks on Twitter and Instagram and like us on Facebook at www.facebook.com/LarsonMarksRacing