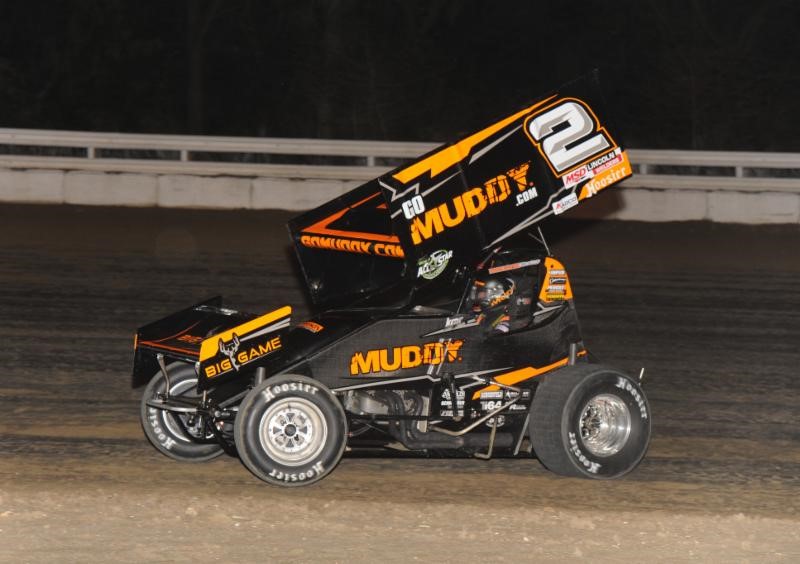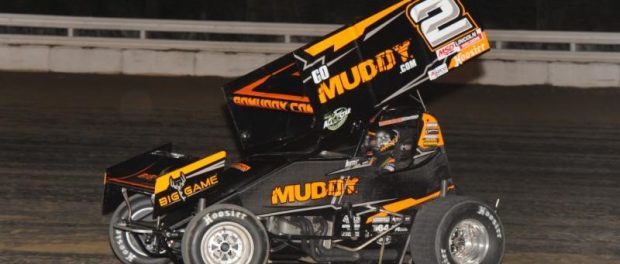 From Inside Line Promotions
BARBERVILLE, Fla. (February 20, 2017) – Kerry Madsen guided Big Game Motorsports to a trio of top-10 finishes during the past week at the DIRTcar Nationals.
"We were certainly hoping to get wins, but we produced several good results throughout the week and we are continuing to grow in this new partnership," he said. "I really like the direction we are headed."
The Muddy sponsored team kicked off the five-day event at Volusia Speedway Park last Wednesday with the Arctic Cat All Star Circuit of Champions. Madsen qualified ninth quickest overall and second in his group before he placed third in a heat race to miss locking into the dash by only one position. That lined him up on the outside of the sixth row for the main event.
"Restarts really hurt me all week," he said. "I felt like I lost positions on almost every restart."
Madsen battled for a top 10 throughout the feature before ending 12 th.
He returned to the track on Thursday for the final leg of the All Star portion. Madsen timed in 13th quickest overall and fourth in his group. He then won a heat race to lock into the dash, where a third-place result lined him up on the inside of the third row for the main event.
"Unfortunately, the track took rubber about 10 laps in so there wasn't much passing," he said. "At that point everyone got in line and made sure to stay in the rubber."
Madsen ended the night sixth, which guided the Muddy backed team into the World of Outlaws Craftsman Sprint Car Series season opener on Friday. Madsen qualified 18th quickest before he placed fourth in his heat race. He then maneuvered from 14th to ninth in the main event.
Saturday's World of Outlaws program started strong for Madsen, who qualified second overall. Unfortunately, the race was rained out and run Sunday afternoon with teams having to re-qualify. This time Madsen went out late and qualified 19th quickest on the challenging track. However, he executed a last-lap pass to finish fifth in a heat race to lock into the feature.
"We drew a high marble and went out late to qualify so that wasn't in our favor," he said. "I felt like we did pretty well all night given the circumstances."
Madsen charged from 19th to 11th in the main event to garner the Hard Charger Award.
The event concluded on Sunday evening when Madsen qualified eighth quickest before he won a World of Outlaws heat race to advance into the dash. He then placed third in the dash before finishing eighth in the main event to give him 13 top 10s in his last 18 features at the DIRTcar Nationals dating back to 2014.
"It felt like we lost some pressure in our right rear tire every time we had a caution or red flag so it took a few laps to get going on every restart," he said. "It was good to close the weekend with a top 10."
Madsen and Big Game Motorsports will return to action March 9-10 in Las Vegas for a World of Outlaws doubleheader at The Dirt Track at Las Vegas.