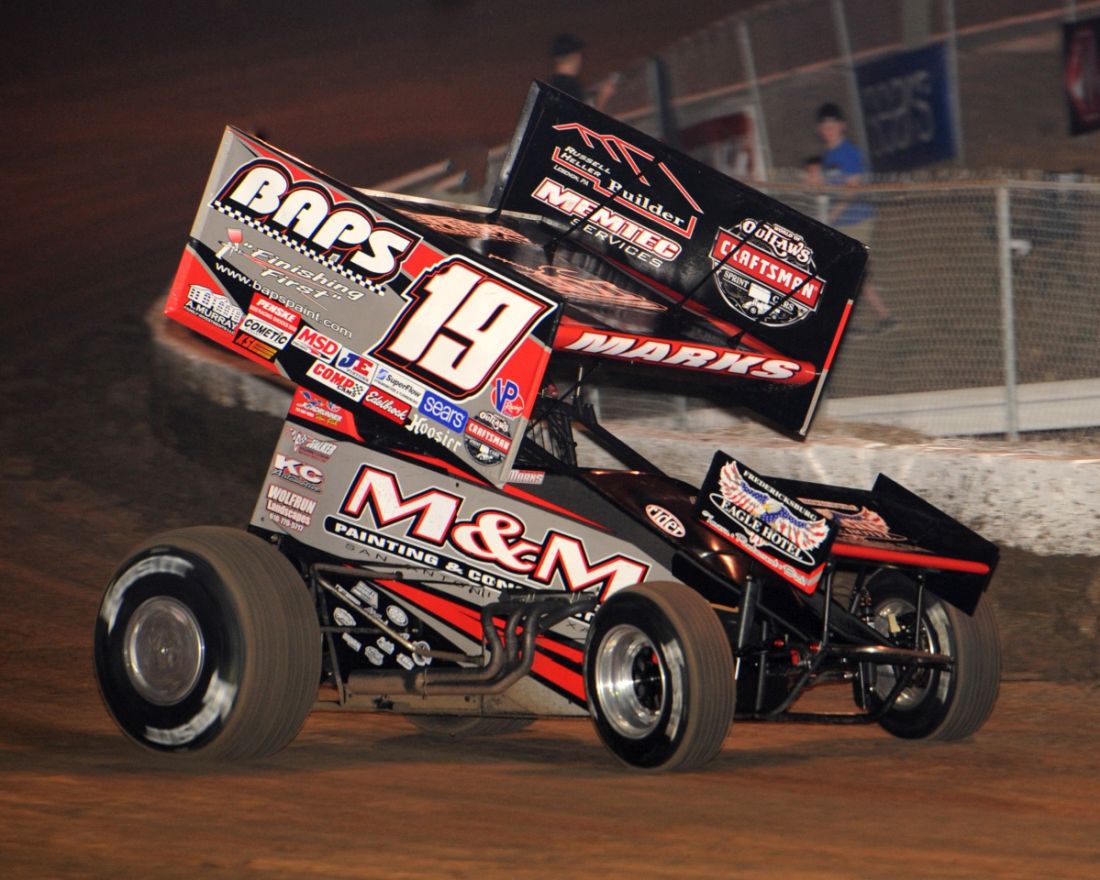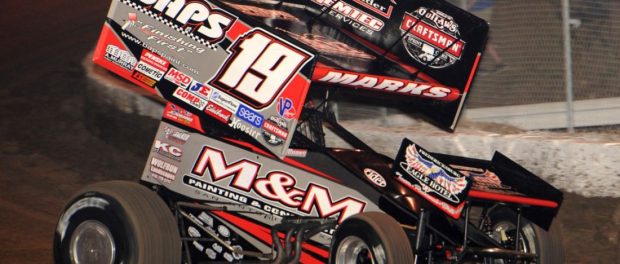 From Fully Injected Motorsports:
MYERSTOWN, Penn (February 19, 2017) – The "Myerstown Missile" Brent Marks opened his 2017 season in impressive fashion; participating in the entire sprint car portion of the DIRTcar Nationals at Volusia Speedway Park, three of which World of Outlaws Craftsman Sprint Car Series programs. Marks, pilot of the Brent Marks Racing/M&M Painting & Construction/BAPS Auto Paint & Supply/No. 19, ended his Florida campaign with one top-ten finish and four main event starts.
"Definitely a solid way to start the year," Brent Marks said. "We are happy with our results. I'm proud of everyone involved. We are going to spend a few extra days in Florida before heading west to Texas. That will give us some time to relax and unwind before a busy west coast swing."
Brent Marks kicked off his 2017 DIRTcar Nationals campaign with two consecutive nights of competition against the Arctic Cat All Star Circuit of Champions on Wednesday and Thursday, February 15-16. A 13th place finish during A-main competition on Thursday evening highlighted his two-day war against "America's Series," also finishing 20th during A-main competition on Wednesday.
The World of Outlaws Craftsman Sprint Car Series segment of the 2017 DIRTcar Nationals launched on Friday night, February 17, with the first of three full programs. Marks finished 16th during A-main competition to open his Rookie of the Year campaign with the Greatest Show On Dirt, qualifying for the 30-lap program after finishing second during his respective heat race.
After Mother Nature ended all hopes for competition on Saturday, February 18, the World of Outlaws Craftsman Sprint Car Series conducted a doubleheader on Sunday, February 19. After two, full programs, Marks found himself with one top-ten finish, eighth officially in the final rundown during the afternoon portion of the program. Unfortunately, Marks did not qualify for the second main event of the doubleheader, failing to transfer through the Last Chance Showdown.
"Not really the ending we wanted, but I can't thank my crew and supporters enough for their hard work and dedication this week," Brent Marks explained. "We are in for a long year, but my team has already done enough to prove they are ready for the long haul. I'm excited to head to Texas."
Brent Marks will continue his World of Outlaws Craftsman Sprint Car Series campaign with a Texas doubleheader on Friday and Saturday, March 3-4. Action will begin with the East Texas Lone Star Shootout at the Lonestar Speedway in Kilgore, Texas, on Friday, March 3. The Texas weekend will conclude with the Gator Bash at the Gator Motorplex in Willis, Texas, on Saturday, March 4.
Fans can keep up with Brent Marks during his entire campaign right here at www.fullyinjected.com. Be sure to also visit the official online home of Brent Marks Racing at www.brentmarksracing.com. Fans are also encouraged to 'follow' Brent Marks on all of the available social media networks including Twitter: https://twitter.com/brent_marks and Facebook: https://www.facebook.com/brentmarksracing
New Brent Marks Racing merchandise is now available and can be found online via www.brentmarksracing.com.