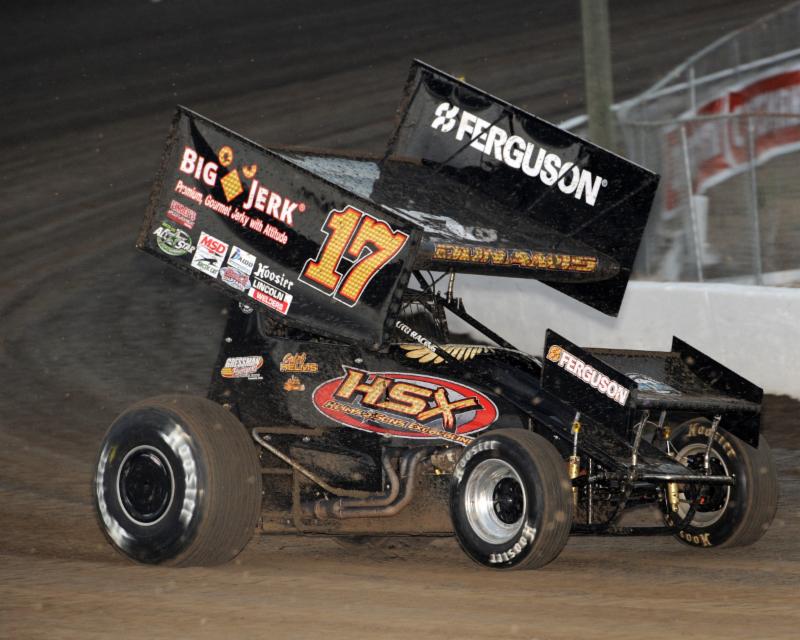 From Inside Line Promotions
TAMPA, Fla. (February 28, 2017) – Caleb Helms showcased great speed throughout parts of the 16th annual Ronald Laney Memorial King of the 360s last weekend at East Bay Raceway Park.
"We were fortunate to get in the starting spots we did and were able to take advantage of them early in the night," he said. "However, we didn't put full nights together to get the feature finishes."
The ASCS Southern Outlaw Sprints tripleheader began last Thursday when Helms maneuvered from fourth to second place in a heat race. That ranked ninth in overall points – only one position shy of making the feature redraw – out of more than 60 competitors and it started him on the inside of the fifth row for the 25-lap main event.
"We fell back a few positions early and were running around 10th to 15th when another car ran into our front end and took us out," he said. "It was disappointing because I think we had a good car and we ended up not being able to finish the race."
Helms, who was credited with a 21st-place finish following the DNF, returned to the bullring on Friday for the second night of action. He won a heat race after starting on the outside of the front row. It was good enough to lock him into the feature redraw, where he pulled the second-highest number – seven – to start the main event on the inside of the fourth row.
"The track took rubber pretty early," he said. "We struggled to stay in line and lost some spots when everyone was in the rubber."
Helms held on for a 13th-place result, which marked his third top 15 at three different tracks in Florida to start the season.
The event concluded on Saturday when Helms placed fourth in a heat race and seventh in a B Main. However, he had the most event points of any driver who didn't advance into the A Main and was given a provisional to start the 40-lap feature on the outside of the 11th row.
"We had some good speed and I was able to make some good laps," he said. "I worked my way up to around 15th and then I started to get a little tight. I had a bad lap coming off turn two and one of the cars on the lead lap tried to shoot a hole and made contact with us pretty good. That was a frustrating end to the weekend."
Helms had maneuvered from 22nd into the top 15 by Lap 32 when another driver collided with Helms, sending him flipping in turns three and four. The incident ended the night early for Helms, who was credited with a 19th-place finish.