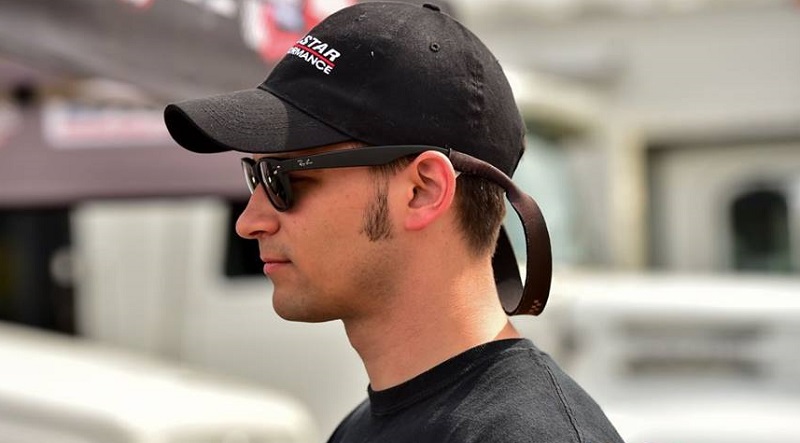 From Jacob Seelman
DENTON, N.C. — After a summer and fall last year in which he had numerous new challenges to adapt to, North Carolina sprint car regular Johnny Petrozelle will tackle one more new learning curve this season.
Petrozelle will team with famed USAC car owner Curt Cornell to contest the six dirt races on the 2017 USAC Silver Crown Championship schedule, beginning April 2 with the running of the Sumar Classic at Indiana's Terre Haute Action Track.
The partnership is an extension of the duo's run together last year, when Petrozelle piloted the legendary Cornell No. 8 midget in select events.
This will be Cornell's first time being involved in Silver Crown racing, after years writing pages in the USAC history books as a midget owner or driver.
"Curt and I got to spend a good amount of time together last year working with the midget operation, and during several late nights, the conversations usually turned to the history of sprint cars or Indy cars," Petrozelle said. "Numerous times, we mentioned how cool it would be to build a silver crown car and enter what some would argue as the top echelon of open wheel racing."
"Being tasked with expanding his shop and rebuilding two engines … we weren't going to be able to do much midget racing this year. So Curt thought if we could work together, maybe we could go to the track more often. We partnered on building a silver crown program and are keeping it housed in North Carolina, so it won't be in the way of the midget operation based in Illinois."
The car will be a Beast chassis with Toyota horsepower, while Mike Dutcher will lead the team as crew chief when they take on Terre Haute in April.
"We hope to test the car before Terre Haute, too," Petrozelle added. "I expect it to be race a lot like the midget, with both cars being non-winged. These cars have 360 engines, but carry much more power than we see in the ASCS spec head engines."
Among the other dirt tracks on the Silver Crown schedule this year are Pennsylvania's Williams Grove Speedway, Ohio's Eldora Speedway, and three of the most famous state fair race tracks in the country; the Indiana State Fairgrounds, Illinois State Fairgrounds and DuQuoin State Fairgrounds.
Petrozelle is excited because of the history of the tracks on the schedule, as well as the freedom it allows him to run other races during the year.
"We are only running the dirt because the ease of schedule, with it only being six events. That allows us to work in midget shows and other racing ventures such as the USCS (dirt sprint cars) and Must See (asphalt sprint cars). Plus, then we only needed one car instead of two cars and two engines."
"The history will be cool though; not just running with Curt, but when you run a Silver Crown dirt race, you can say you've run at the most well-known tracks and races in the country. That's what I'm most excited about."
He added that the team's goals are realistic, but still there all the same.
"The main goal is to have fun. We're doing this to get to the track more often, work together and learn together. We're very competitive people, and while we will be working hard for results immediately, we all know that there will be a huge learning curve and we're prepared for that."
Petrozelle began his season over the weekend at East Bay Raceway Park, running a 360ci dirt sprint car in the ASCS-sanctioned King of the 360s against the likes of winner Mark Smith and three-time NASCAR Cup Series champion Tony Stewart, who has returned to dirt track racing this season.
He will also compete in the Must See Racing South division, select USAC National Midget Series shows, select Carolina RaceSaver and No Bull Sprint Series shows, as well as a handful open wheel modified shows in the Carolinas for car owner Jason Intoppa.
Johnny Petrozelle has landed a USAC Silver Crown ride for six races this season. (CSP/Chris Seelman photo)