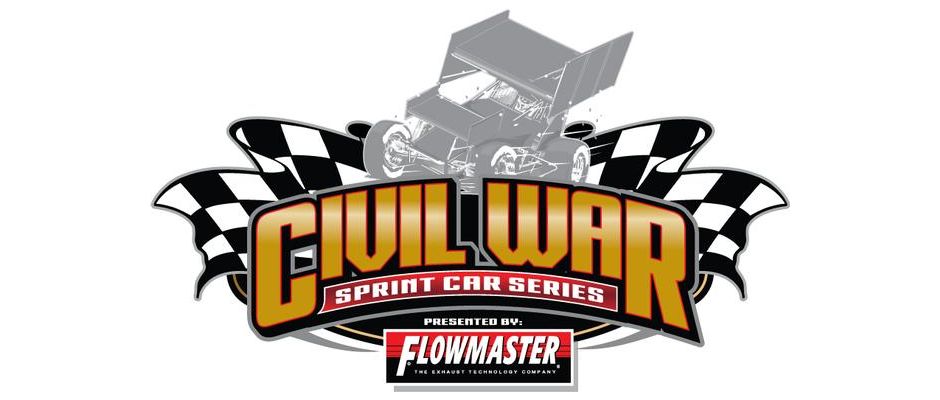 From Petersen Media
CHICO, Ca. (March 8, 2017) — As the season opener rapidly approaches, the Civil War Series presented by Flowmaster would like to announce a few contingency prizes that will be up for grabs during Saturday night's Silver Cup.
"I would like to thank my staff for working hard to put together some contingency prizes for our season opening event, and also extend gratitude to the companies that worked with us to make this possible," PMG President, John Prentice said.
Slade Shock Technology, Smith Precision Products, DMI, and Keizer Wheels have all put up certificates that will be handed out to various drivers who finish in the positions associated with each certificate.
To kick the night off, DMI has put up a $100 certificate to the driver who stops the clock the fastest during qualifying time trials.
Heat race winners will each receive $100 to Keizer Wheels, and the night's B Main winner will also take home a $100 Keizer Wheels.
Slade Shock Technology has graciously thrown in a $100 cert to the night's Dash winner, and the driver who finishes 5th in the feature event will take home $100 cert to Smith Precision Products, a company that offers up a fine line of titanium products.
These contingency prizes will mix well with Saturday night's $4000-to-win top prize, and $400 to-start Silver Cup feature event. A complete rundown of payout is listed at end of article.
Saturday night is shaping up to be a strong field with drivers like Andy Forsberg, Kyle Hirst, Sean Becker, Shane Golobic, Mitchell Faccinto, Geoff Ensign, Mason Moore, Koen Shaw, Lucas Ashe, Brad Bumgarner, and many more expected to be on hand for the season opening event.
Saturday night at Silver Dollar Speedway, the front gate is scheduled to open at 5pm with racing slated to go green at 630pm. Adult tickets will be on sale for $22, junior and seniors will be admitted for $18, children for $5, and kids five and under are free. Remember, in 2017 you can avoid ticket lines at Silver Dollar Speedway by purchasing your tickets online at www.silverdollarspeedway.com.