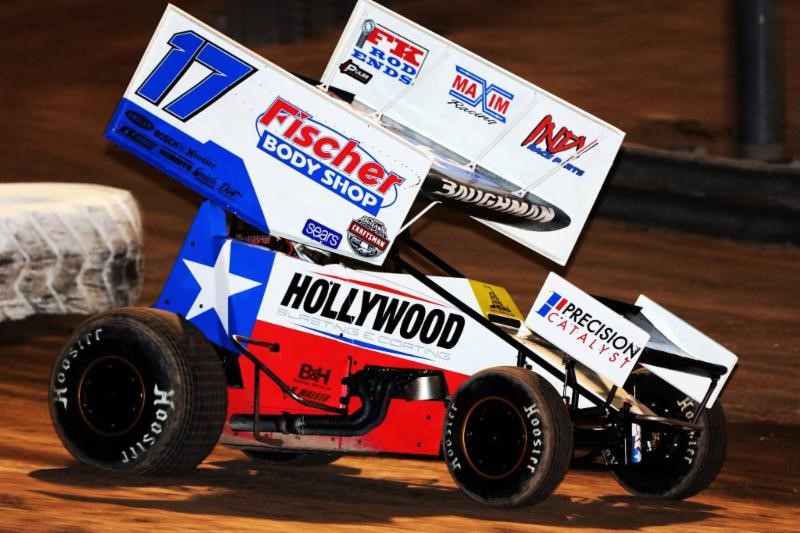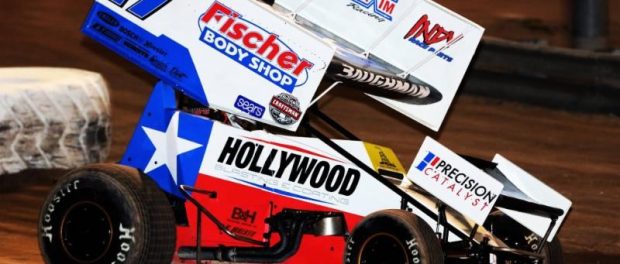 From Inside Line Promotions
LAS VEGAS (March 15, 2017) – Josh Baughman has high expectations entering the 44th annual Spring Nationals this weekend.
"I feel like any time we go into these races we're expecting to win," he said. "We have the equipment and the crew to do it. We just have to put it all together throughout each race night."
Baughman will invade Devil's Bowl Speedway in Mesquite, Texas, this Friday and Saturday for the marquee Lucas Oil ASCS National Tour event. He has at least one top-10 finish during three of the past four seasons at the unique track, where he won in 2014.
"I heard they changed the track up a bit and it's wider so that should make it more racy," he said. "I'm looking forward to getting back there and putting together a solid weekend."
Baughman is coming off a World of Outlaws Craftsman Sprint Car Series doubleheader last weekend at The Dirt Track at Las Vegas. He opened the FVP Outlaw Showdown on Thursday by qualifying 14th quickest in his group before a charge from seventh to fifth place in a heat race locked Baughman into the main event.
"Qualifying with the Outlaws is a big part of getting in the show," he said. "We put ourselves behind and had to race our way in. We got a good start in the heat race and into a transfer.
"The track was rough in the main event. It was like riding a bull for 25 laps. We passed some cars and then we'd hit a rut and fall back. To finish that race and not tear anything up was a success."
Baughman ended with a 19th-place result.
The weekend concluded on Friday when Baughman timed in 12th quickest. He then placed seventh in a heat race and eighth in the Last Chance Showdown after battling for a transfer into the main event for most of the race.
"I missed my marks a couple of times and with those guys you can't make mistakes," he said. "When you do they capitalize on it. I felt like we had a better car than where we ended up. We were definitely better than last year, but that's not where we wanted to be."