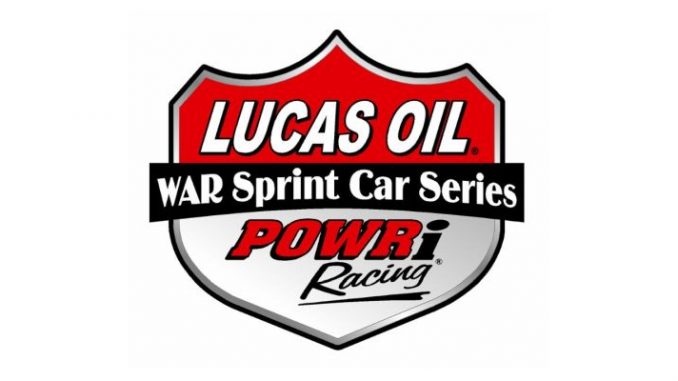 From Brooke Rowden
INDIANAPOLIS (March 15, 2017) – Saturday, April 1 will kick off the POWRi Lucas Oil WAR East Sprints season with the inaugural race at Fayette County Speedway in Brownstown, Illinois. The much anticipated race will pay $2,000 to win and $200 to start.
Twelve races make up the 2017 POWRi WAR East schedule which will award the top five in points at the end of the season with a point fund listed below.
WAR East Point Fund:
1. $1,000
2. $750
3. $500
4. $400
5. $300
POWRi intends to increase exposure for non-wing sprint cars throughout the state of Illinois and beyond. This WAR East schedule and point fund is just a starting block, and the POWRi team will constantly look to build upon that.
"Being a racer myself, I believe the point fund being posted before the season takes off is important for our members," said League Director Casey Shuman, "We're excited to bring a non-wing sprint car series to Illinois. POWRi and Lucas Oil jumping on board this year has made it possible, and we're honored to represent them."
The official POWRi WAR Rules & Race Procedure has been posted under the "RULES AND DRIVER INFO" tab at POWRi.com. All competitors are encouraged to review the document as some revisions have been made. WAR and WAR East will follow the same rules and race procedure.
For further information, Like/Follow POWRi WAR Sprints on Facebook, Twitter, and Instagram.
www.Facebook.com/WARSprints
www.Twitter.com/WARSprints
www.Instagram.com/WARSprints